Activists Push To Keep Bullfighting in Spain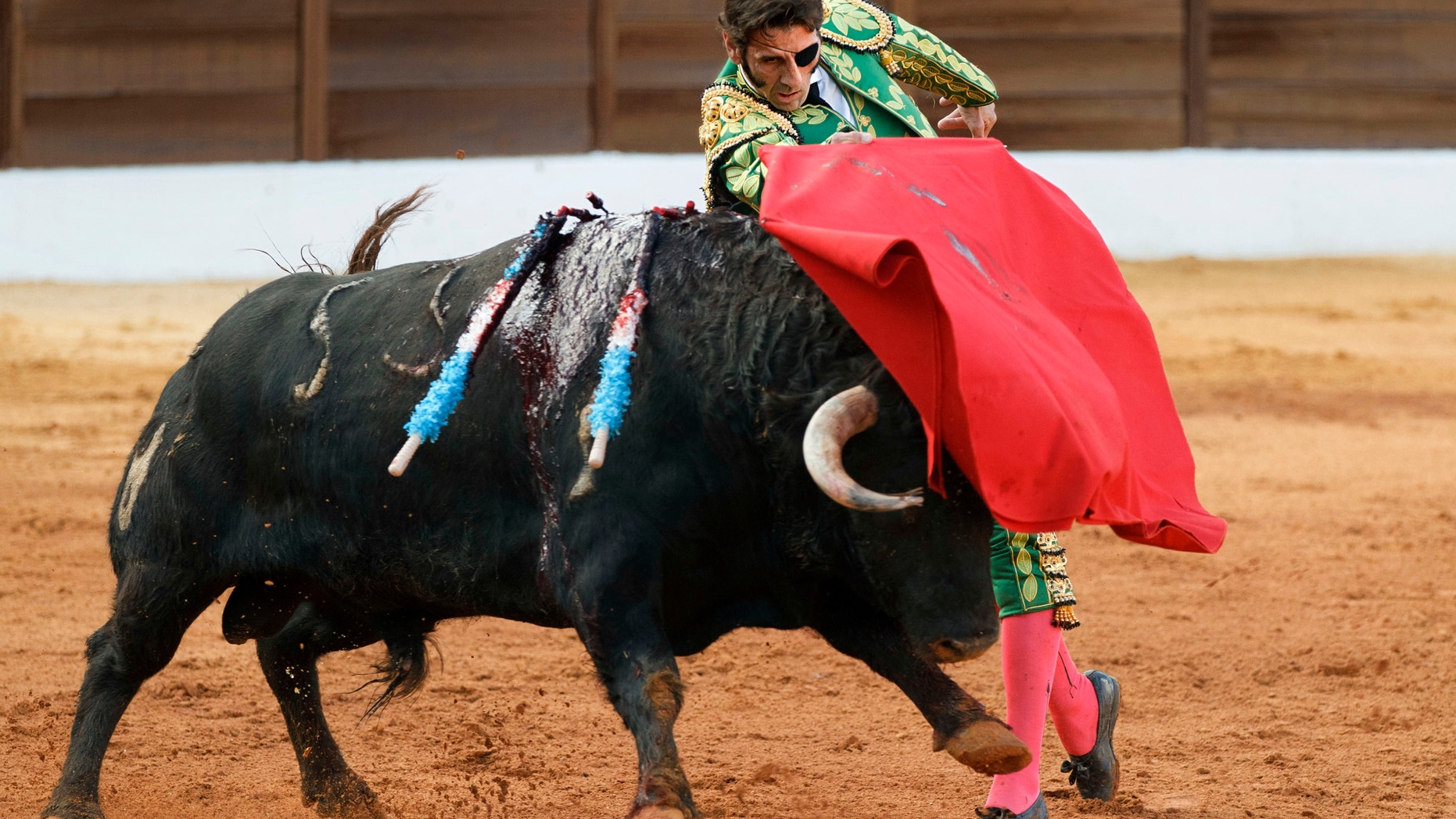 Madrid, Spain – The sport once romanticized by famous author Ernest Hemingway has lost its luster in recent years and supporters are now trying to get it back.
Spanish premier Mariano Rajoy and Nobel literature laureate Mario Vargas Llosa are among 590,000 people who have signed a petition to Parliament urging bullfighting to be protected nationally and for a regional ban to be overturned.
The presentation of the list Thursday comes after lawmakers in the northeastern region of Catalonia banned bullfighting last year following a campaign by animal rights activists. The ban took effect Jan. 1.
The prohibition triggered a nationwide debate over the centuries-old spectacle that inspired such artists as Goya and Picasso.
Spain's Constitution says the national Parliament may study and vote on popular initiatives if they are backed by at least 500,000 signatures. If the latest campaign is approved it would overturn the Catalan ban and avert others.
Bullfighting has been facing criticism in Spain and Latin America in recent years. Just last year in Mexico, legislation was introduced to ban the sport.
Animal rights activists have been behind the cultural push ban that some consider a historic tradition.
Many critics see bullfighting and cockfighting as barbaric.
In bullfighting bulls are baited by matadors and then slaughtered in a bullring for sport and entertainment.
While some call it a "blood sport" others believe it is an "art form."
Legislation banning bullfighting narrowly passed in Ecuador as well last year.
This article is based on reporting by the Associated Press.
Follow us on twitter.com/foxnewslatino
Like us at facebook.com/foxnewslatino