Aaron Hernandez Denied Bail On Murder Charges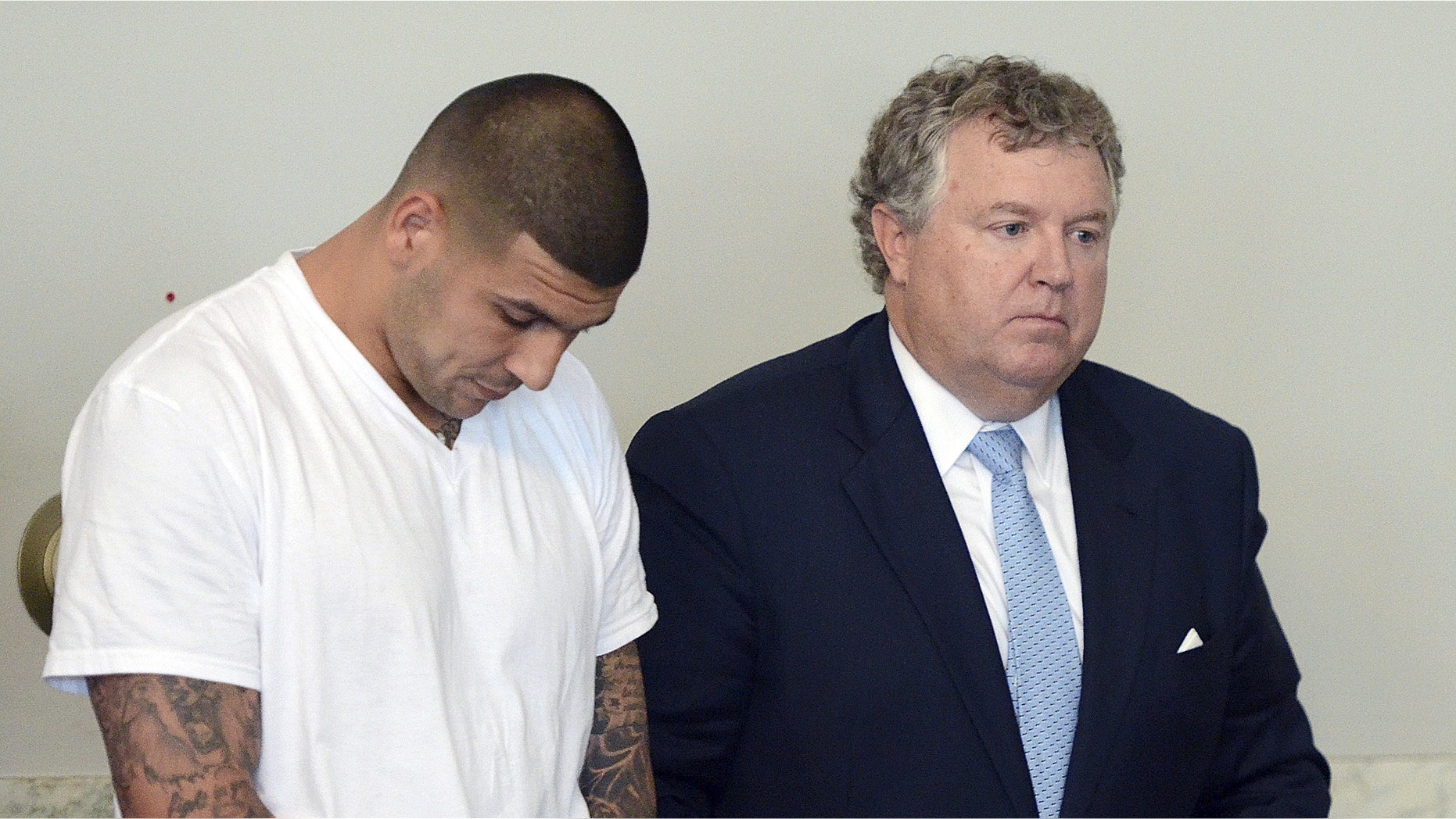 Former New England Patriots tight end Aaron Hernandez was held without bail following a hearing Thursday, one day after he was charged with murder in the death of a 27-year-old football player.

Hernandez's attorney, James Sultan, argued that his client is a member of the community and is highly visible due to his status as one of the best football players in the country.

Sultan also argued that Hernandez should be released on bail because he has no prior arrest record and needs medical attention that he will be unable to receive in Bristol County Correctional for a recent surgery. Sultan and his co-counsel requested Hernandez be released on high cash bail with GPS monitoring or on house arrest.

Prosecutors recounted a veritable mountain of evidence during the bail hearing that they initially presented at Hernandez's arraignment Wednesday.

The judge said a GPS bracelet "just wasn't enough" to keep Hernandez in Massachusetts if released on bail. He ultimately denied the request. 

Hernandez was officially charged in Attleboro District Court Wednesday following his arrest at his home Wednesday morning. The ex-Patriot pleaded not guilty to six charges that include murder, unlawful possession of a firearm, and possession of a large capacity firearm.

The New England Patriots cut Hernandez from the team about an hour after his arrest.
"At this time, we believe this transaction is simply the right thing to do," said the Patriots.

Hernandez, who played three seasons in New England, was an All-American at the University of Florida. But heading into the NFL draft at least one team said it took him off its draft board — refusing to select him under any circumstances — and all of the other teams in the league bypassed him repeatedly as he fell to New England in the fourth round.

In 38 games over his three NFL seasons, the 6-foot-1, 245-pound Hernandez has 175 receptions for 1,956 yards and 18 touchdowns. Last summer, he was given a five-year contract worth $41 million just months after the team locked up Rob Gronkowski through 2019.
Follow us on twitter.com/foxnewslatino
Like us at facebook.com/foxnewslatino