49ers GM won't totally rule out Kaepernick return after deal with new team 'fell through'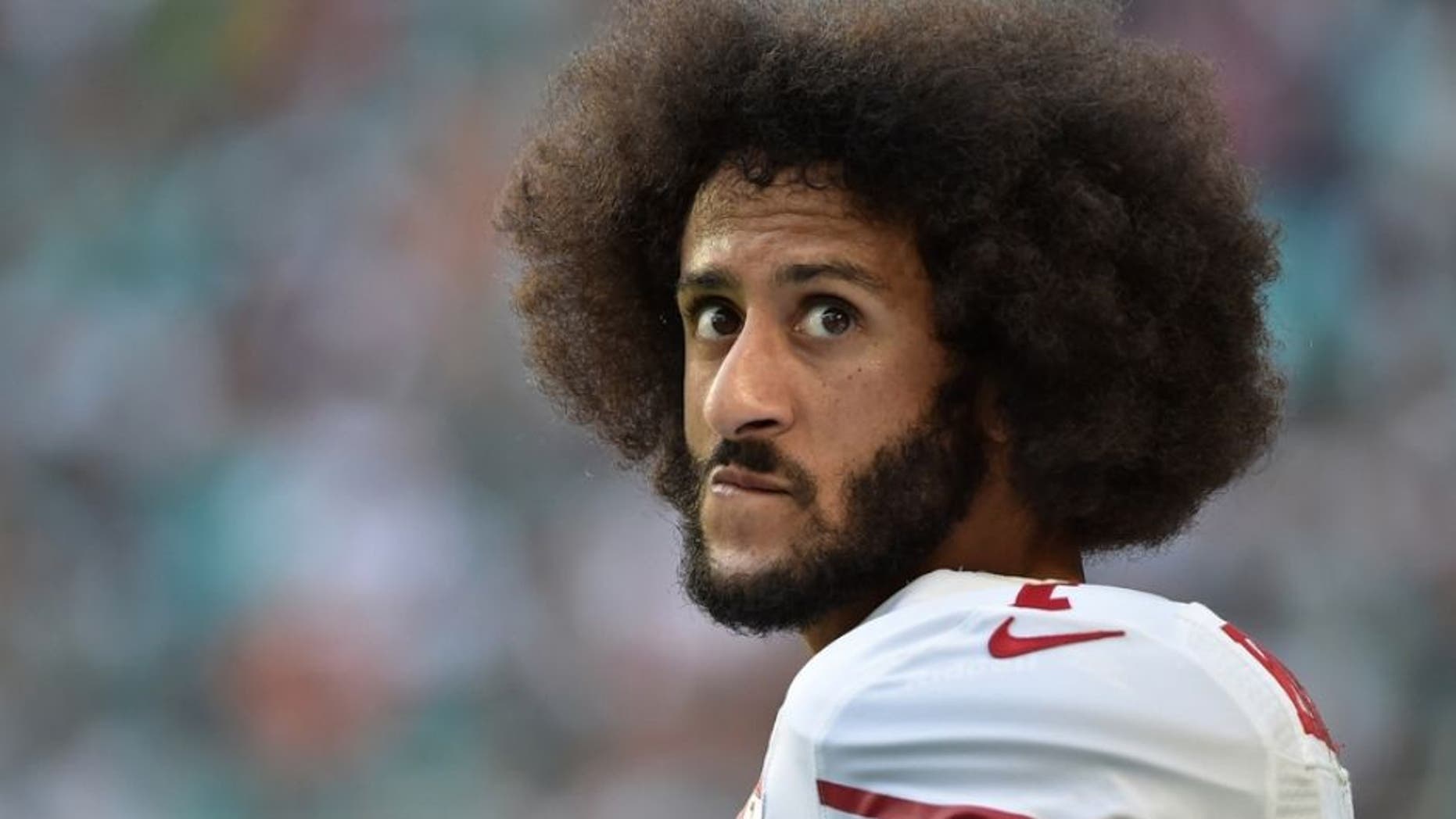 John Lynch is remaking the San Francisco 49ers behind a shared vision with new coach Kyle Shanahan, but he surprisingly has refused to completely move on from Colin Kaepernick.
Lynch, who described his relationship with Kaepernick as positive when he became the Niners' new GM, told radio station KNBR he wouldn't rule out a return by the free-agent quarterback, but said the chances have "gone down significantly" since signing QBs Brian Hoyer and Matt Barkley.
Lynch also said Kaepernick had been "very close" to signing with another team.
"I don't know what happened to that market. . . He was, in everyone's mind in this league, very close to signing a deal with a team at a really good number. And it fell through, apparently," Lynch told KNBR.
Lynch's comments may simply be designed to avoid alienating pro-Kaepernick fans, and not reflect an actual willingness to re-sign him. The last thing the new regime wants is to carry over the controversy of last season, when the Niners went 2-14. But Kaepernick's agents reportedly have told teams he won't kneel for the national anthem again, and while the Niners may not be willing or able to offer "a really good number", getting him at a low price to compete for a roster spot might be tempting. After all, Kaepernick at his worst is a better QB than Barkley, who had a QBR of 39.3 last season.
But with the No. 2 pick in the NFL Draft, San Francisco may be focused on finding its QB of the future and moving on from its QB of the past. Lynch told KNBR the Niners will meet with top prospects Deshaun Watson, DeShone Kizer and Mitch Trubisky next week.