3 players who filled up the box score in Week 8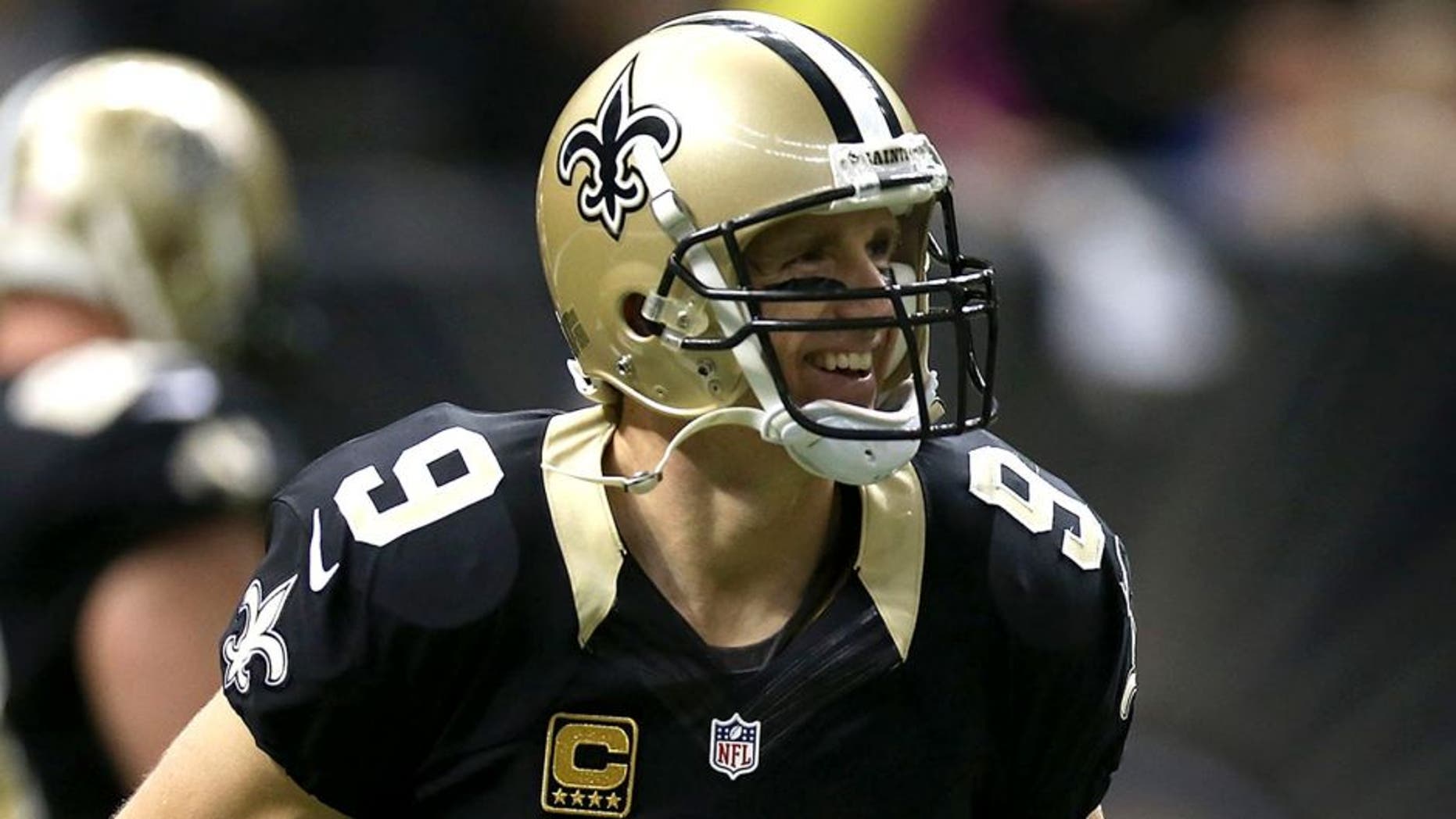 Saints QB Drew Brees etched his name into the NFL's record book again on Sunday. Chris Graythen Getty Images
Week 8 in the NFL had plenty of heart-stopping moments, and now it's time to salute the statistical standouts who made them happen on Sunday. Featured this week are two senior quarterbacks from the same gun-slinging showdown and a kicker -- believe it or not -- who has become quite a star with his struggling squad.
Drew Brees, quarterback, New Orleans Saints
Drew Brees had a mind-boggling day throwing the ball in Week 8. To start, he tied the NFL record for touchdown passes in a single game with seven. The 36-year-old quarterback was surgically precise, too, completing 40 out of 50 pass attempts (80 percent) for 511 yards in New Orleans' 52-49 win over the New York Giants. A last-second field goal ended up deciding the game, but Brees had to overcome an interception on a deep ball and a bang-bang play that looked like a pick-six (actually ruled a fumble recovery touchdown) en route to victory on Sunday.
Eli Manning, quarterback, New York Giants
Brees' adversary in Week 8 also put up eye-popping numbers, as Eli Manning lit up the Saints' defense for six touchdowns of his own. He completed 30 out of 41 pass attempts (73 percent) and accumulated 350 yards through the air. Although Manning avoided turning the ball over and played what may have been the best regular-season performance of his career, he still wasn't the most outstanding player at the Superdome on Sunday. Brees was just a little bit better in this game, which yielded 13 touchdowns, over 1,000 yards of offense and over 100 points.
Justin Tucker, kicker, Baltimore Ravens
Special teams get a shout-out this week, as Justin Tucker deserves some recognition for his contributions on Sunday. His leg powered the way to the Ravens' second victory of the season, as the 25-year-old kicker booted five field goals (and two extra points) in his team's 29-26 win over the San Diego Chargers. He converted tries from 29, 39, 45 and 48 (twice) yards out in Week 8, with the 39-yarder providing Baltimore's game-winning points as time expired. Tucker has been solid all season despite his team's lack of success, as he's converted 86 percent of his field goal attempts through eight games.
MORE NEWS: Want stories delivered to you? Sign up for our NFL newsletters.