White House Officials Hold Latino Summit in Florida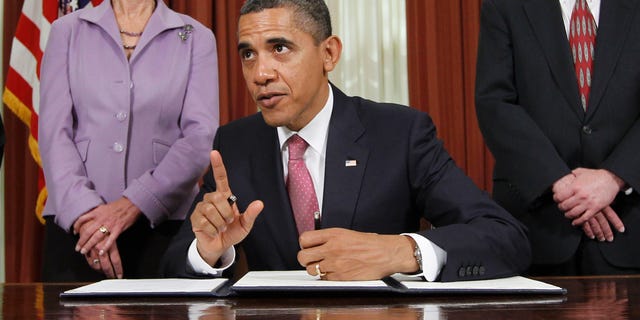 White House officials are meeting with Florida Latino leaders as part of a series of summits they have held around the country since the summer to reach out to the community.
The officials are also using Friday's conference at Miami Dade Community College to promote a pilot program to expand employment opportunities for Hispanics and companies that hire them.
Among the officials attending the invitation-only event are the president's top aide on Western Hemisphere Affairs Dan Restrepo, and Esther Olavarria, a senior counsel at the Department of Homeland Security.
The meeting comes as the president seeks to woo Latino voters ahead of the 2012 election. The Hispanic population grew to 50.5 million in 2010 from 35.3 million in 2000. About 21 million are eligible to vote.
Latinos face a higher unemployment rate than that of the general population, and many are frustrated with the lack of progress on immigration reform.
A Labor Department report released Friday showed that while the U.S. unemployment rate has fallen to a two-year low – 8.6 percent – it has remained the same for Latinos at 11.4 percent. For teenagers, the news is even more bleak. Latino teens have an unemployment rate of 38.1 percent, dramatically higher than the general U.S. teenage unemployment rate of 23.7 percent.
At a similar summit event in New York in October, Juan Sepulveda, director of the White House Initiative on Educational Excellence for Hispanic Americans, said that the White House, under several administrations, long had sent out representatives from the program to speak with Latinos about educational issues.
So back at the White House, he said, it was decided that administration officials who specialize in different areas should also meet with Latino community leaders.
"We said, 'Let's take the administration on the road,'" he said. "We're telling people 'You tell us what the issues are.'"
Republicans criticized the outreach effort as a ploy by the Obama Administration to get votes in the 2012 election.
"As the Obama Administration watches their support within the Hispanic community shrink, they are desperately seeking to make up for their abysmal economic policies and their effect on Hispanics," Alexandra Franceschi, spokesperson for the Republican National Committee.
"However, no number of meetings can compensate for the broken promises, empty rhetoric, and failed economic policies of the Obama Administration. Hispanics across the nation are facing an unemployment rate of 11.4%, and these meetings do nothing to create the jobs they need."
In 2008, Obama won Florida by about 240,000 votes, a victory that is largely credited to Hispanics, more than half of whom gave him their support.
White House officials have said they plan to hold some 30 summits with Latino leaders in different states.
This story contains material from The Associated Press.
Follow Elizabeth Llorente on Twitter: @Liz_Llorente
Elizabeth.Llorente@FoxNewsLatino.com
Follow us on twitter.com/foxnewslatino
Like us at facebook.com/foxnewslatino