White House Huddles With Dems After Contentious GOP Meeting on Debt Cap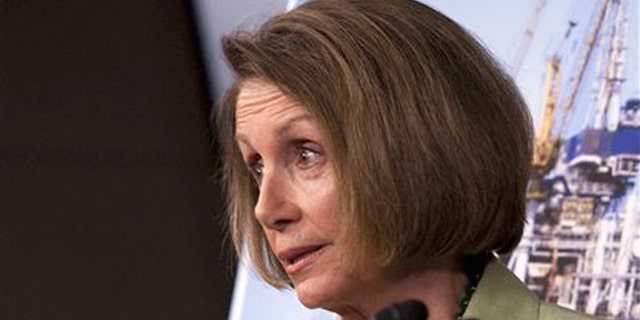 The clock ticking, the Obama administration stepped up its effort Thursday to bridge the gap between Democrats and Republicans over a critical vote on the debt ceiling as lawmakers accused each other of playing politics at the wrong time.
President Obama was set to meet with the House Democratic Caucus Thursday afternoon. According to the office of House Minority Leader Nancy Pelosi, as many as 170 Democrats will attend the meeting.
The sitdown comes after the president had a contentious private discussion with House Republicans on Wednesday. GOP leaders challenged the president to present a plan of his own and accused him of positioning himself for the 2012 election by criticizing their proposed overhaul of Medicare.
Both sides afterward described the meeting as productive, but they did not appear any closer to a deal.
To move things along, Treasury Secretary Timothy Geithner plans to meet Thursday afternoon with freshmen House members, most of whom are conservative Republicans.
He is sure to be met with skepticism about his claims that Congress must approve an increase in the $14.3 trillion debt ceiling by Aug. 2 or risk default. Some Republicans have accused the Obama administration of exaggerating the consequences of failing to meet that deadline, claiming the government could scrape together the money to avoid default if it had to.
But the administration says its options will soon be exhausted. Even House Speaker John Boehner said in an interview Wednesday that he wants to have a deal within a month so that the uncertainty doesn't shake Wall Street.
Ahead of the Obama meeting, Rep. Chris Van Hollen, D-Md., repeated the claim that the country is flirting with economic disaster by failing to raise the cap.
"Let's find a way to get this done," he told Fox News. Van Hollen said Democrats want a plan for long-term deficit reduction, but accused Republicans of pushing a proposal that would "slash" funding for education and other areas and hurt the fragile recovery.
Democrats have accused Republicans of playing politics by setting up a vote earlier in the week to raise the debt cap. As expected, the vote failed by a wide margin.
But House Majority Leader Eric Cantor, R-Va., said Republicans are the ones trying to figure out a plan to save the country trillions. He called on Democrats to stop attacking the GOP proposal and "come together" on an agreement.
"The Democrats, unfortunately, have decided they want to use this as a political weapon," Sen. Marco Rubio, R-Fla., said, referring to their criticism of Rep. Paul Ryan's Medicare proposal. The proposal would over time end direct government payments to doctors and hospitals, setting up a system of subsidized insurance for seniors.