What Patrick Meehan's resignation means for his House seat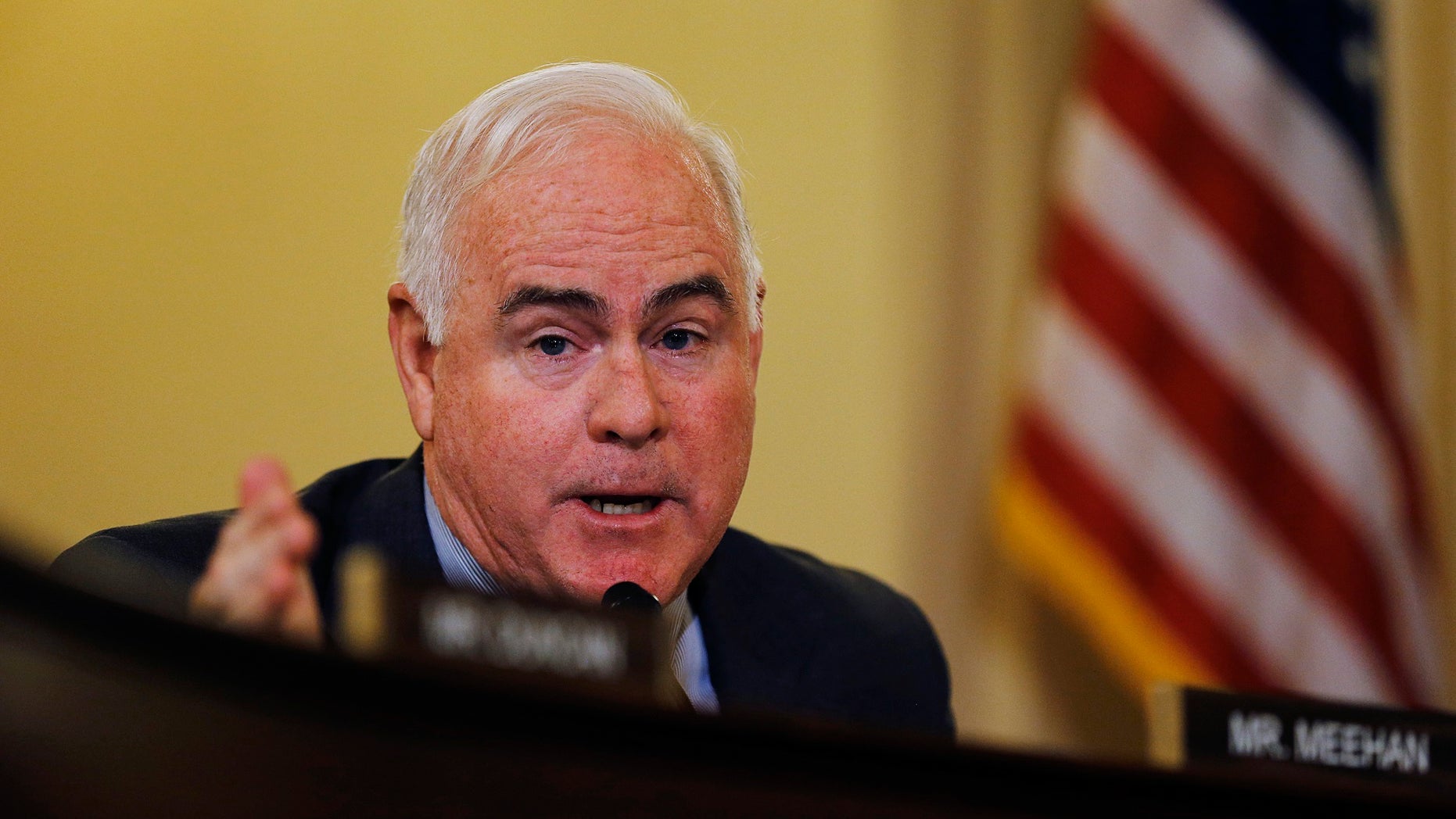 Rep. Patrick Meehan, a Republican from Pennsylvania, had already announced his intentions not to seek re-election, but on April 27, he resigned.
Meehan, 62, was accused of sexual misconduct by a former aide. It was reported that he used taxpayer funds to settle a claim with the longtime aide he called a "soul mate," and in his resignation, Meehan said he would pay the $39,000 back to the U.S. Treasury.
"With the knowledge that I would not be standing for another term, I have decided that stepping down now is in the interest of the constituents I have been honored to serve," Meehan, who was first elected in 2010, said in a statement. "I have stayed to fight for important priorities like fully funding our troops, increasing support for medical research and preserving promising clean energy solutions. And now that work is accomplished."
According to the U.S. House, laws pertaining to members "elected to fill vacancies varies according to when the vacancy occurs and applicable state law."
Read on for a look at what happens to Meehan's seat since he has resigned -- and what that means in terms of Pennsylvania redistricting.
The governor will set a special election date
Gov. Tom Wolf, a Democrat, will set a special election date. He is required to do so within 10 days of receiving the resignation, and the election will be held at least 60 days later.
Wolf is expected to make a decision on the special election soon, Wanda Murren, a spokeswoman for the Pennsylvania secretary of state, told Fox News.
REPUBLICANS WHO ARE NOT COMING BACK TO CONGRESS AFTER 2018 MIDTERM ELECTIONS
This will be the second special election Wolf will have to set given April resignations. Longtime Rep. Charlie Dent, also a Republican, said on April 17 that he planned to resign from Congress "in the coming weeks." As the resignation date is not yet official, that election has not been set.
The winner will finish out Meehan's term in office
Each political party will nominate a candidate. Whoever wins the special election, will fulfill the remainder of Meehan's term in office, according to guidance provided by Pennsylvania's secretary of state office.
Redistricting makes things difficult
Meehan's congressional district, the 7th, encompassed the area around Philadelphia. According to The New York Times, it could have been the most gerrymandered district, with such an odd shape, in the entire country.
Redistricting turned most of this area into what will be the new 5th district, which is considered to be safely Democratic, according to The New York Times.
The special election will still be held under the older congressional map, drawn in 2011, per rules put in place by the state's supreme court. Whoever wins the special election, would be able to run again to keep the seat in the upcoming general, according to Murren.