Watchdog Group Slams EPA's Scientific Integrity Proposal While Defending Polar Bear Scientist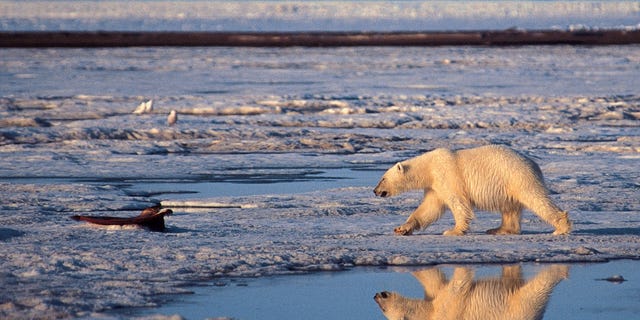 NEWYou can now listen to Fox News articles!
An environmental watchdog group that is defending a suspended government biologist who claims polar bears are drowning has blasted the Environmental Protection Agency's proposed scientific integrity rules, saying they will make it easier for scientists to be punished for misconduct.
The EPA released a draft of its scientific integrity proposal last week in response to President Obama's 2009 directive that agencies adopt rules prohibiting political interference with science, promoting transparency and extending whistleblower protection to scientists.
But Public Employees for Environmental Responsibility (PEER), says the proposal fails to achieve any of those goals.
"EPA has put forward by far the weakest scientific integrity rules of any agency. In many ways, it is a big step backward," PEER Executive Director Jeff Ruch said.
"Under EPA's plan to protect scientific integrity, only its scientists can be punished for misconduct as there are no firm rules against managers manipulating or masking technical work and no mechanism to enforce rules if they existed," he said.
The group takes issue with the "sole pronouncement on a key issue" in the 12-page proposal, which says the agency expects EPA scientists and engineers to "ensure that their work is of the highest integrity, free from political influence."
"This implies that it is up to scientists to fight off management interference but the draft policy provides them no tools for doing so," the group said.
The EPA responded to the criticism without directly addressing it.
"We welcome all feedback on the draft plan, which is exactly why it is being made available for public comment," EPA spokesman Brendan Gilfillan said in a statement to FoxNews.com.
"The draft policy was written by a large group of agency scientists and officials who form a special 'integrity workgroup,' was based on well-respected policies and practices used at NASA and NOAA."
The public comment period for the draft ends Sept. 6.
PEER is defending wildlife biologist Charles Monnett, who is under a federal investigation for scientific misconduct. The group claims the probe is focusing on the scientific merit of a 2006 article in which Monnett and his colleague recorded their observations of apparently drowned polar bears in the Artic.
The article and related presentations helped make the polar bear a symbol for the global warming movement.
Monnett was suspended last month by the U.S Interior Department's Bureau of Ocean Energy, Management, Regulation and Enforcement pending the results of the investigation.
PEER has filed a complaint that any charges of scientific misconduct or bias should be handled through professional review, instead of "untrained criminal investigations."
"We will reinforce our call for Interior to follow its own rules on these matters and call off this ridiculous witch hunt," Ruch said. "One object lesson from this case is that scientists can be anonymously targeted for professional terrorism without recourse."