Washington approves Mexico's pick for ambassador to the U.S., Carlos Sada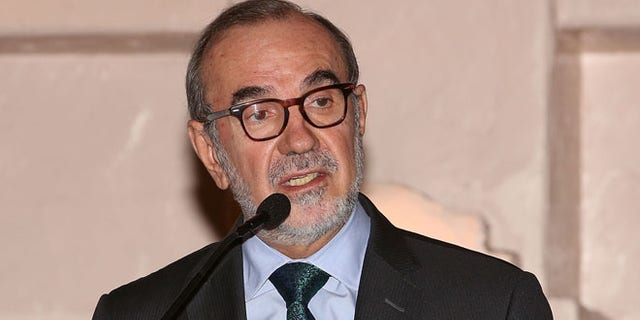 NEWYou can now listen to Fox News articles!
Mexico says Washington has approved its pick for the country's ambassador to the United States.
Foreign Relations Secretary Claudia Ruiz Massieu says the Mexican Senate has been informed of the decision and must now summon Carlos Sada as part of the ratification process.
Sada's nomination in early April is part of a new strategy to respond to what Mexico considers distorted portrayals of the country during the U.S. presidential campaign. Mexico also appointed a new deputy secretary for North American affairs at the time.
Sada is currently consul general in Los Angeles and previously at the Mexican Embassy in Washington as a liaison to Congress and as consul general in New York, Chicago, San Antonio and Toronto.
The goal of Mexico's strategy is to highlight Mexican citizens' contributions to the U.S. economy and society and combat rhetoric against illegal immigration.
"We have been warning that our citizens have begun to feel a more hostile climate," Ruiz Massieu said earlier this month. "This (anti-Mexican) rhetoric has made it clear that we have to act in a different way so that this tendency being generated doesn't damage the bilateral relationship."
Ruiz Massieu said Monday that once the Republican and Democratic parties have settled on their nominees, the Mexican government will do outreach to both campaigns.
The current ambassador, Miguel Basanez, was confirmed by Mexico's Senate in September. Basanez is an academic and an expert on opinion polling who did much of his post-graduate education at British universities.
The United States is Mexico's biggest trade partner and home to more than 11 million Mexican-born people.
The U.S. has been without an ambassador to Mexico since last July.
President Barack Obama's nomination of Assistant Secretary of State for Western Hemisphere Affairs Roberta Jacobson to fill the position was held up in the U.S. Senate by former presidential candidate Marco Rubio, who objected to her role in negotiating the restoration of diplomatic ties between the United States and Cuba.
The Associated Press contributed to this report.
Like us on Facebook
Follow us on Twitter & Instagram