Vice Presidential Debate Stirs Passion Among NYC Youth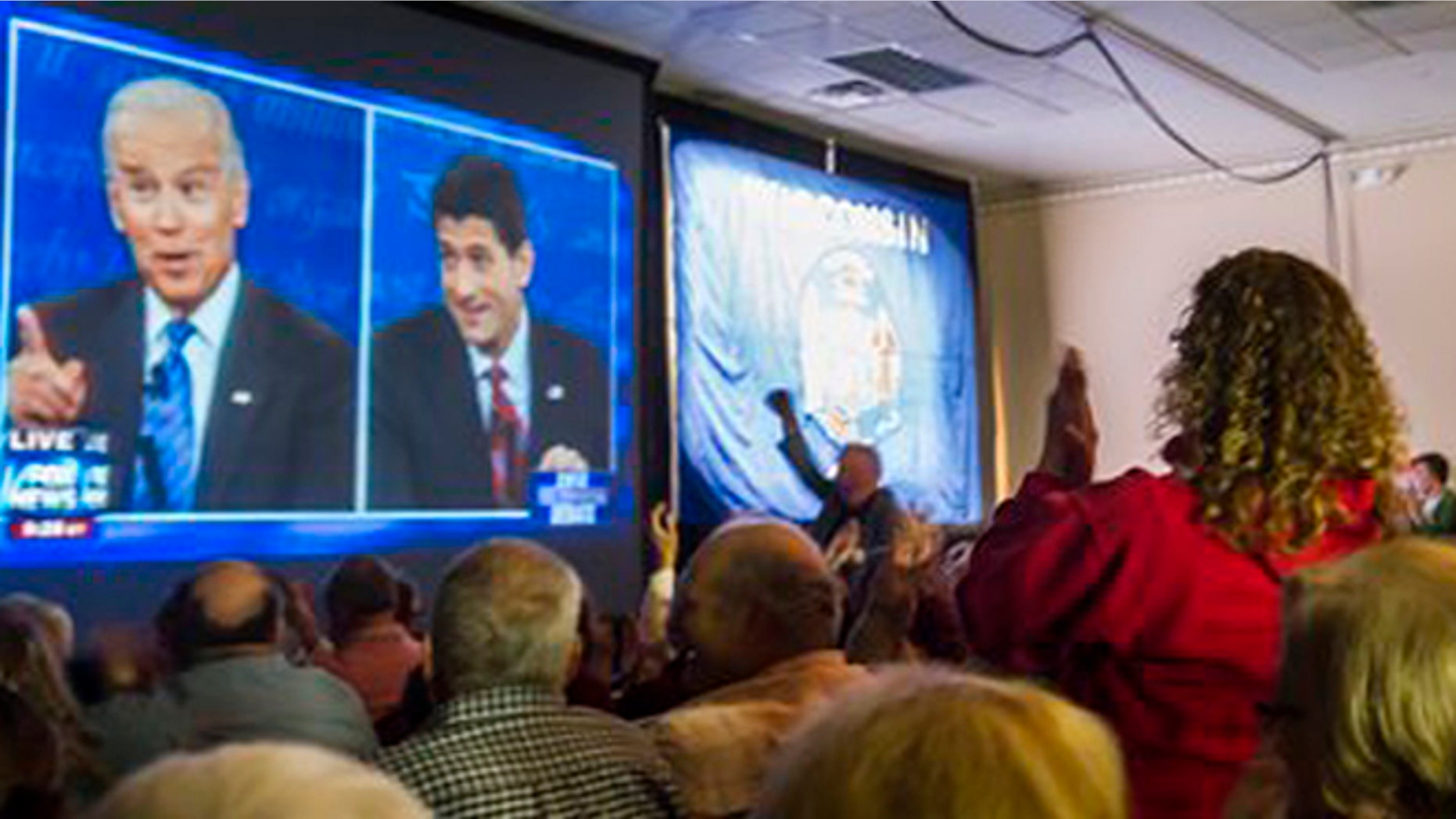 NEW YORK – Over 25-cent wings and pints of dark ale, groups of friends gathered at a Manhattan bar in New York to watch the heated face-off between Vice President Joe Biden and Congressman Paul Ryan Thursday night.
Professor Thom's, a grungy spot in the East Village, was packed with passionate youngsters, mostly students, who attended a screening hosted by the New American Tavern, an organization that tries to encourage political discourse.
"We want people to feel comfortable expressing their opinions," said Sophia Chitlik, one of the event's organizers. "I think people are proud of their debates. People are really eager to talk about it and engage in the issues and be open-minded."
As the crowd gathered to watch the debate, there were mixed reactions about what they could actually expect from the event, especially after what most people felt was a very boring and disappointing first Presidential debate.
Some, like Matt Sigl, a 29-year-old who works in social media marketing, hoped that Biden and Ryan could shed light on issues their chiefs simply could not. "I do have confidence in Biden. I expect him to be his normal, jocular, hearty self," he said. "I think he'll be able to say a lot of things about the Obama administration that Obama can't say for political reasons."
Michael Federer, 25, who works in office development, hoped for more insight into the politicians' characters. "It's important to see how our leaders are going to represent themselves," he said. "It's really easy for politicians to say their positions to their own side. It's really interesting to see how they say it to the opposite side."
From the onset it was clear that this debate was going to be a lot livelier than the one last week. Within minutes of the opening remarks, Biden called Ryan's remark "malarkey," inviting the crowd to be just as animated and passionate. At many points in the debate people yelled "boom" to express their approval, or "that's not true," when they felt a candidate was lying.
Jared Jones, a 30-year-old nanny from Portland, Oregon, was one of the hundreds of young adults watching the debate. "I enjoyed it a lot more than the previous debates," he said. "The candidates were open and seemed to be more passionate. The moderator was asking tougher questions. The last debate was shot in the foot by the moderator."
Chitlik, who also organized a viewing party for the first Presidential debate, agreed.
"People were so excited for last time…but they got bored," she said. This time, "people were bright-eyed. I think people had a lot of fun."
The politicians did more than providing a night of drama though; they also addressed important issues that had not regularly been in the forefront during this campaign.
Alexa Song, a 23-year-old financial analyst, says she has been following this election for the last two years, but this is the first time she has really heard the Vice Presidential candidates talk candidly about their views on abortion.
"I was rooting for Martha to ask the question," she said. "I hope she would. This is a national debate. This is being broadcast to everyone. And the fact that they are answering questions about abortion alongside foreign policy and economy questions is important."
Song says she also liked hearing the candidates talk more about foreign policy, an arena that has taken a back seat to the economy.
"I was really interested in them discussing military intelligence," she said, "I don't know that Paul Ryan had the right facts or motivation." Sigl agreed. The debate "did demonstrate the Republican campaign's inability to handle foreign policy questions," he agreed.
Of course, this was just one debate and many young voters still have more questions for the candidates. "I thought Ryan disappointed in his Medicare discussion," said Sigl. "I was looking for policy specifics, and I didn't get it." "I don't feel like I learned a whole lot," added Jones.
Many spectators, regardless of which side they fall on the political spectrum, felt this debate set a higher standard which the Presidential candidates will have to uphold next week in their second showdown.
"They (the Romney camp) know they have to continue to do well and continue to draw attention to themselves," says a Republican who wished to only go by the name Max because of the sensitive nature of his work. Sigl, a Democrat, articulated the same message, but for his side. "I think this set the stage for Obama to have an easier comeback in the next few debates."
Follow us on twitter.com/foxnewslatino
Like us at facebook.com/foxnewslatino