Vice President Joe Biden In Mexico For Economic Talks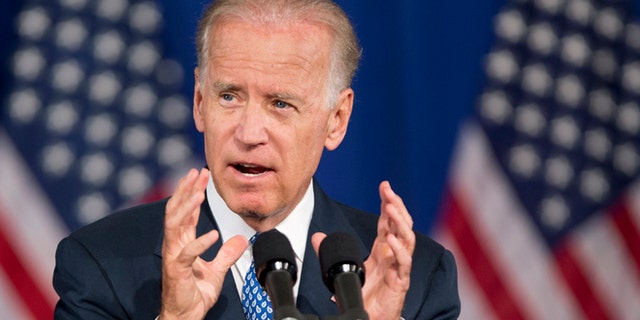 Vice President Joe Biden will be in Mexico on Thursday to meet with President President Enrique Pena Nieto in what the White House is billing as an effort to improve the economic relationship between the countries.
Trade between Mexico and the United States stands at $500 billion and has grown significant over the years.
Mexico is the second-largest export market and the third-largest overall trading partner for the United States.
"The vice president will be talking about where the economies fit in the global picture," The Hill, a political newspaper in Washington, D.C., quoted an unnamed senior administration official as saying.
The exchange will launch a program called the "U.S.-Mexico High Level Economic Dialogue," which includes plans for annual meetings between Cabinet-level U.S. and Mexico officials, according to The Hill.
A focus of Biden's visit is "to help further promote competitiveness, foster growth and job creation, sustain innovation, and explore ways to partner for global leadership," according to U.S. officials.
Besides Biden, the U.S. delegation includes officials from the Transportation, Commerce and State departments.
"There are a number of steps both countries need to take to realize the full potential of our partnership," The Hill quoted unnamed U.S. officials as saying.
President Obama traveled to Mexico earlier this year.
It is Biden's fifth trip outside the United States since becoming vice president.
Mexican newspaper El Universal quoted U.S. Ambassador to Mexico Anthony Wayne as saying some "uncomfortable" topics may come up in the talks, such as "spying" and a Mexico court decision to release from prison drug lord Rafael Caro Quintero, who had served 28 years of a 40-year sentence for orchestrating the 1985 killing of Drug Enforcement Administration agent Enrique "Kiki" Camarena.
But the relationship between the two nations is so important, Wayne added, according to the newspaper, that they will weather through the difficult topics and work on improving their partnership.
Follow us on twitter.com/foxnewslatino
Like us at facebook.com/foxnewslatino