Venezuela's top secret Chavista school indoctrinates students, politicians into socialism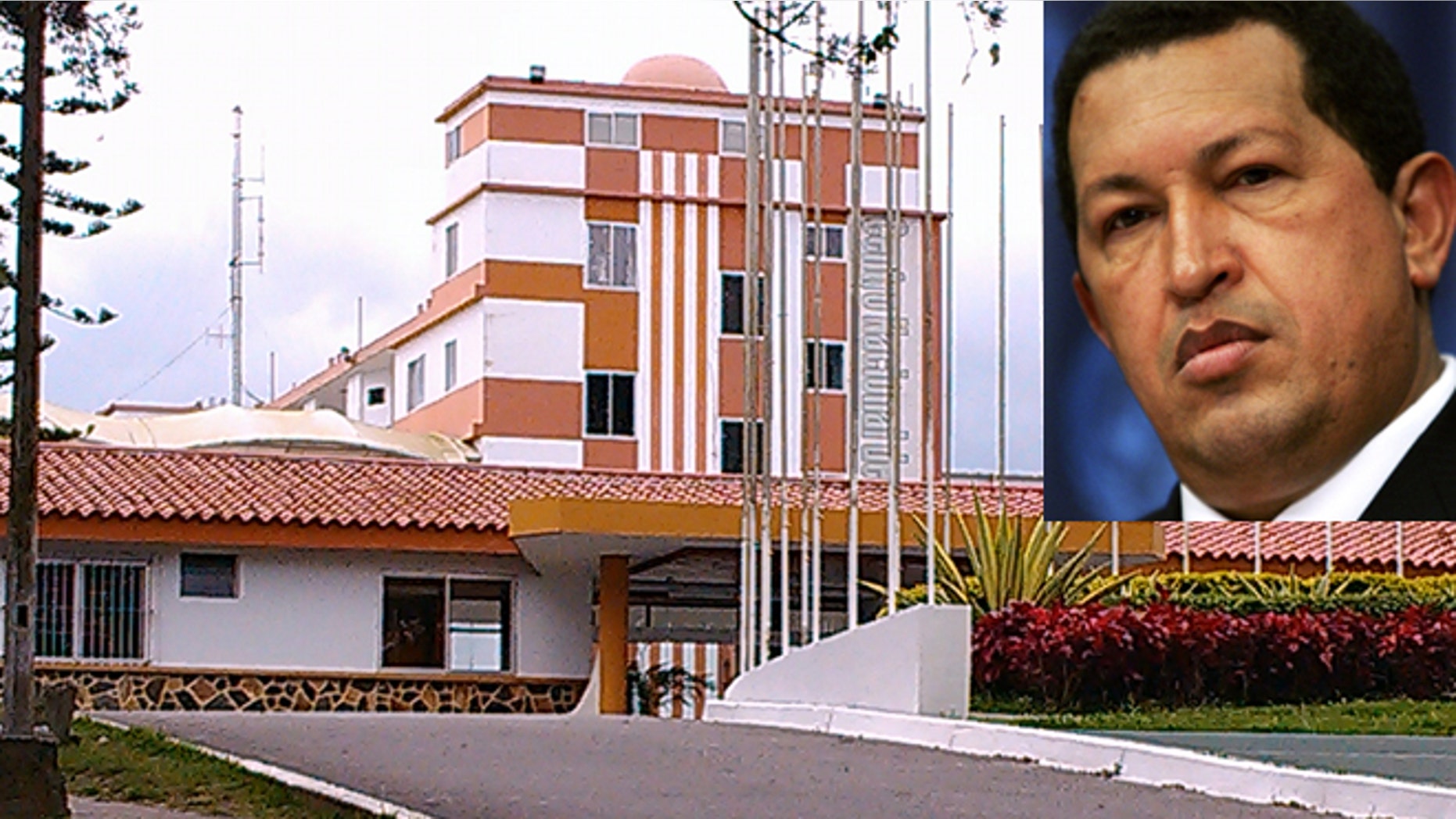 Caracas, Venezuela – On the top of a hill near Caracas, surrounded by mist and tall trees, there is a school that looks like a cross between a church and an army barracks.
But at this school all the students – and even the visitors – have to be members of the PSUV, Venezuela's ruling party. Its official name is the Supreme Commander Hugo Chávez National School of Socialist Training, and it is cloaked in secrecy and high security.
Current President Nicolás Maduro founded it by presidential decree in 2013, shortly after Chávez, his predecessor and mentor, died.
But it took a while for the school to get up and running, going a year without offering a class.
The school's four-day course for candidates for elected office is its most ambitious project to date, and has been attended by Cilia Flores, Maduro's wife, and 332 other Chavista politicians and civil servants.The school seems to be a four-day Chavismo indoctrination, to teach students, politicians and government workers the ins and out of the socialist regime.
Flores has been a Chavista for as long as anybody can remember. She was Chávez's attorney when he was just the imprisoned leader of a failed coup, and she helped arrange his release. She was at his side when he won the presidency in 1998. And she has been the leader of the National Assembly and had been the country's attorney general.
Even so, she still needs to take the same course in proper Chavista governance as former student leader Ricardo Sánchez, who until recently was an opposition firebrand.
The school tries to balance its high-profile students with a political movement that asks adherents to keep a low profile on most things. The Chavista government's popularity is at an all-time low: local pollsters like IVAD put its approval rating at around 17 percent.
On earlier poll by the business magazine AméricaEconomía found that Maduro's approval was slightly higher at 24 percent, which was still the second-worst in South America after Peru's Ollanta Humala with 17 percent.
Nicmer Evans, a sociologist and academic, still calls himself a Chavista, even though he has now distanced himself from Maduro's administration and is no longer a PSUV member.
But once upon a time, Evans led the Venezuela Planning School, where, he remembers, "we planned for socialism, for the Bolivarian and socialist public management" of the country.
The planning school still exists and offers postgraduate courses to the elite of Venezuela's two million-plus civil servants.
"I am Chavista," he told Fox News Latino, "but I am not a card-carrying member of PSUV, so I guess I am not wanted [at the Hugo Chávez school]. It is a cloister – there is no real discussion allowed. The legacy of the Comandante has been kidnapped," Evans said.
The secret school
On a recent morning, I entered the school without telling anyone I was a reporter.
The school's patio was lined with ambulances and shuttle-buses: the next town is a couple of miles away, and there is no public transportation.
If you don't drive, you have to hitch a ride with somebody.
Inside, hundreds of young, college-age students were forming a line. A young man in a black suit and goatee told me, "The class for the lawmakers ended last week. Right now we are drilling for a model United Nations debate."
Which is appropriate given that one of Hugo Chavez's daughters, María Grabriela Chávez, is Venezuela's deputy permanent representative at the U.N.
The first rule of Chavista school is: Don't talk about Chavista school.
"Are you a member of the PSUV?" a school employee dressed in a red shirt and carrying a walkie-talkie, asked.
When I answered that, no, I am not a member of the ruling party, just a journalist, the employee escorted me off the campus and into a small office.
"You need to talk to Sgt. García," he said.
García turned out to be a slim, clean-shaven man. After hearing that I was at the school in order to write an article about the program for lawmakers, the sergeant said, "We have no information about the school," and asked the reporter to vacate the school grounds.
Asked if four days of training was enough to properly instill socialist thought, the sociologist Evans said, "Four days? Well, that's an information process, not a formation process."
Recent graduates stonewall when asked what they do at the school, even those like Sánchez, who tweeted pictures of himself at the school.
"We are not authorized to talk about that, compa! HAPPY DAY!," the normally garrulous Sánchez texted after being asked about his experiences at the school.
Despite that, the school has a non-secret Twitter account, and when the First Lady (or in Chavista parlance, the "First Combatant") finished the four-day class, the school tweeted photos of her graduation.
"Just the fact that the First Lady, the First Combatant, has to sit in the same classroom with Sánchez," Evans told FNL, "well, that's very interesting."