Utah professor calls for 'drone court'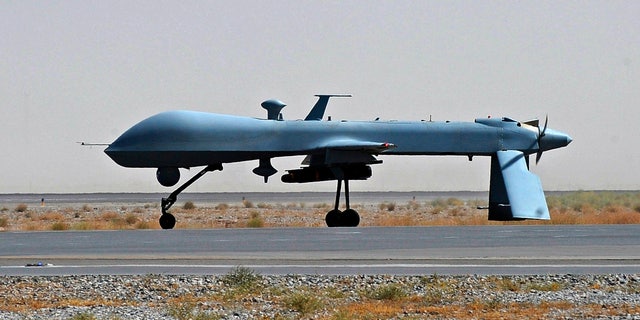 NEWYou can now listen to Fox News articles!
When U.S. intelligence agencies believe they have spotted the location of a terrorist in countries like Pakistan, Afghanistan and Iraq, they are free to issue an aerial drone strike attempting to wipe the target out.
One University of Utah law professor is trying to change that.
Amos Guiora is calling for the U.S. government or military to provide a "drone court."
In a proposal Guiora plans to publish in 2015, the court would be part of the judiciary branch of the government and would be able to hear arguments for why the U.S. should target a suspect with a drone strike.
"The idea here is to create a robust judicial review of the executive branch," Guiora said, "and the best way to do that is indeed with the court we are recommending."
The issue of the drone court has been raised before and features some critics.
Neal K. Katyal, a professor of national security law at Georgetown University and a former acting solicitor general, advised against the court in a 2013 opinion column in The New York Times.
"It is hard to think of something less suitable for a federal judge to rule on," Katyal wrote, "than the fast-moving and protean nature of targeting decisions."
He proposed an alternative: a national security court housed within the executive branch.
Guiora said an executive branch would not create enough oversight and separation of powers.
Guiora paraphrased an Israeli Supreme Court decision on targeting terror suspects: "Logistical burdens of state should not be posed on individuals."
The proposal by Guiora and University of San Francisco Law Professor Jeffrey Brand also advises against creating a court similar to the Foreign Intelligence Surveillance Court, which approves warrants for wiretaps and digital collection by the National Security Agency and the FBI. That court, in which there is no one representing the subject of the warrant and the burden of proof is low, has proven to be too biased in favor of the government, the law professors argue.
Guiora has firsthand experience deciding what should be done with terror suspects. He served for 19 years in the Israel Defense Forces. Part of that time was spent as a judge-advocate general reviewing plans to kill terror suspects or combatants and determining whether the circumstances met the criteria for targeted execution.
Inspiration for the court are taken from the Israeli principle of robust judicial review. Only drone strikes would be subjected to the court; not top secret raids or F-16 missile attacks.
The Associated Press contributed to this report