US officials fume over Russia granting asylum to Snowden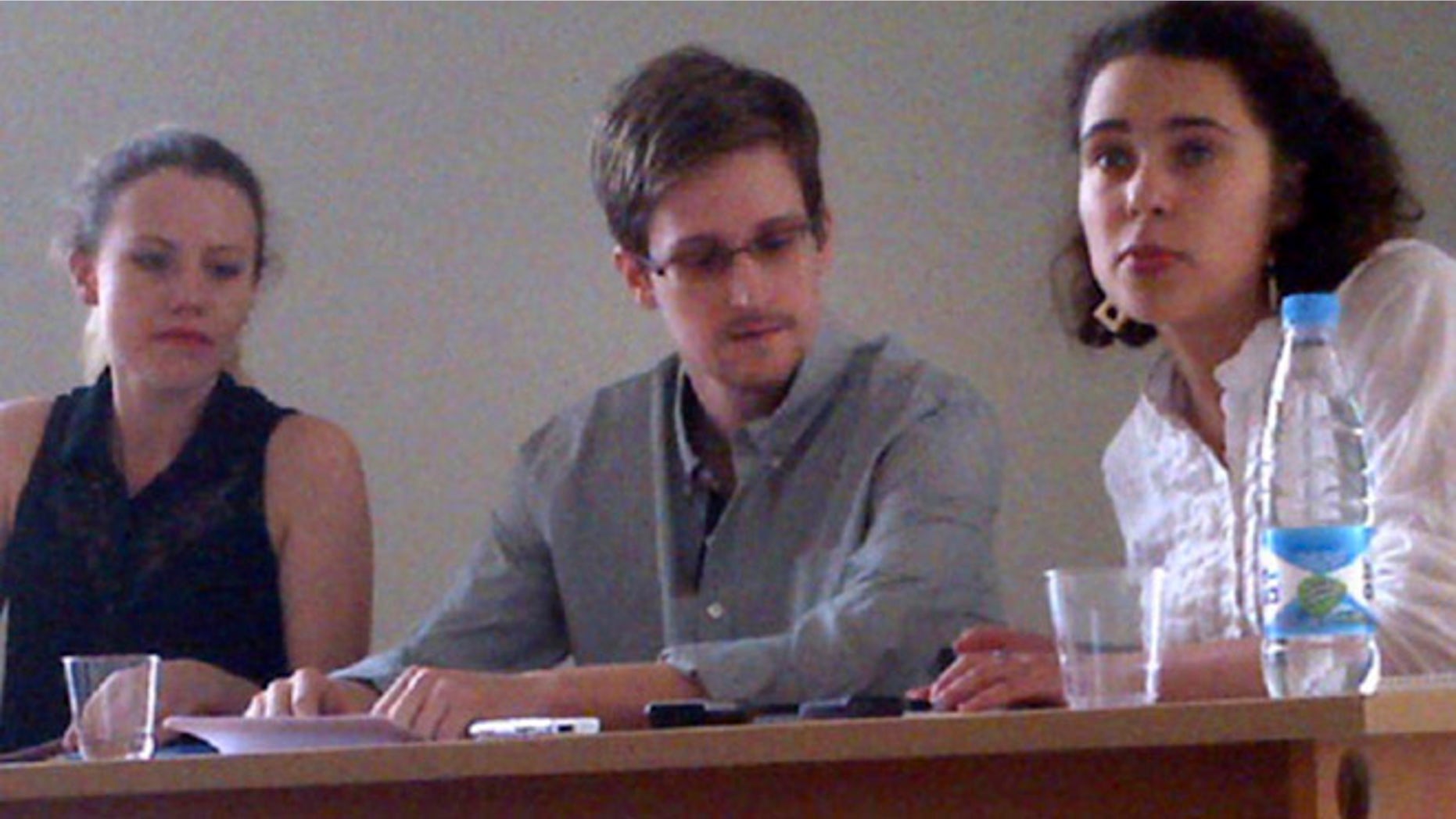 The White House and U.S. lawmakers fumed Thursday after NSA leaker Edward Snowden entered Russia on temporary refugee status, a decision that threw into question the future of U.S.-Russia ties.
"If these reports are accurate, Americans in Washington should consider this a game changer in our relationship with Russia," Sen. Lindsey Graham, R-S.C., said in a statement, calling Russia's decision "provocative" and "a sign of Vladimir Putin's clear lack of respect for President Obama."
White House Press Secretary Jay Carney, asked at the daily briefing about the move, said it "undermines" law enforcement cooperation between the U.S. and Russia and reiterated the call for him to be returned to the U.S.
Daily politics news delivered to your inbox: sign up for our newsletter
"We are extremely disappointed that the Russian government would take this step," Carney said. Carney said the White House is re-evaluating whether a planned fall summit at the G-20 in St. Petersburg with President Obama and Russian President Vladimir Putin should still occur. Sen. Charles Schumer, D-N.Y., going further, suggested the G-20 summit be moved entirely over this incident.
A U.S. official also told Fox News that scheduled talks with Secretary of State John Kerry and Secretary of Defense Chuck Hagel, and their Russian counterparts, are now "up in the air."
Sen. John McCain, R-Ariz., called the decision by Russia a "slap in the face of all Americans." Senate Foreign Relations Committee Chairman Robert Menendez, D-N.J., called the development a "setback to U.S.-Russia relations."
Earlier Thursday, Snowden's representatives said he had been issued papers that allowed him to leave Moscow's Sheremetyevo airport, where he was stuck since his arrival from Hong Kong on June 23. He apparently has been given a one-year temporary asylum.
WikiLeaks, the anti-secrecy group that is supporting Snowden, also confirmed the details of Snowden's departure on its Twitter page, claiming Snowden "successfully acquired refugee status in Russia." In a statement on the group's website, it reported that Snowden thanked the Russian government for accepting his request.
The development comes more than a month after Snowden arrived at the Moscow airport from Hong Kong, and was effectively marooned in the airport's transit zone while he and his supporters tried to sway a number of countries to accept his petition for refugee status.
Snowden has petitioned several Latin American countries hostile to the U.S. -- including Venezuela -- to take him in. However, the logistics of reaching any of those countries are complicated because his U.S. passport has been revoked.
Meanwhile, Russia has refused to grant requests from the Obama administration to hand over Snowden to face federal charges.
While Snowden was holed up in the transit zone at the Moscow airport, he continued to leak U.S. secrets to the media. In the most recent report based on Snowden's documents, The Guardian reported on Wednesday on an NSA program that allegedly allows analysts to scour emails, browsing histories and online chats.
But Russian President Vladimir Putin had said that Snowden could receive asylum in Russia on the condition he stops leaking U.S. secrets. Snowden lawyer Anatoly Kucherena has said Snowden accepted the condition. Kucherena said the material cited in The Guardian newspaper article was provided before Snowden promised to stop leaking.
The Snowden case has further strained U.S.-Russian ties already tense amid differences over Syria, U.S. criticism of Russia's human rights record and other issues.
Snowden's father said in remarks broadcast Wednesday on a Russian television that he would like to visit his son. Kucherena said he is arranging the trip.
The Associated Press contributed to this report.