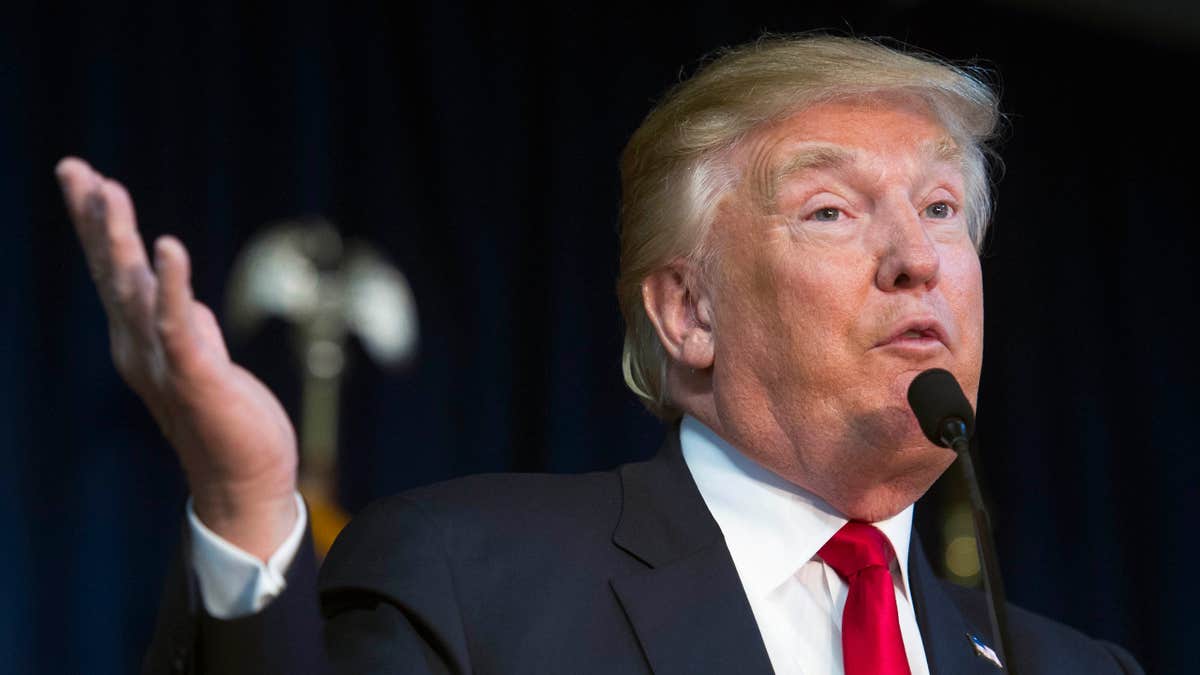 NEW YORK – Univision struck back Friday at Republican presidential candidate Donald Trump's $500 million lawsuit claiming that it unjustly broke a contract to broadcast beauty pageants, citing his "disgraceful allegations" about Mexican immigrants.
Univision lawyers filed papers in Manhattan federal court asking a judge to toss out the lawsuit Trump filed in July.
The lawyers said Trump destroyed the value of Univision's rights to broadcast the Miss USA and Miss Universe pageants when he announced June 16 that he was running for president.
"Trump offended millions during that announcement when he made disgraceful allegations about Mexican immigrants, whom, he claims, 'Mexico sends' across the border to America," the lawyers wrote.
They said his remarks "outraged Mexican Americans, Mexican immigrants, Hispanics, and other Americans of all backgrounds," prompting at least 20 companies and the city of New York to terminate business relationships with Trump and his brand in the weeks after the announcement.
Trump's lawsuit claimed breach of contract, defamation and First Amendment violations.
Matthew Maron, an attorney for Trump, said Univision's attempt to dismiss the suit is "laughable."
"Univision can try to distract the court and the public from the real issues in dispute all it wants. The fact remains that Univision willfully breached their contract, acted in bad faith and caused my clients to suffer significant damages," Maron said. "For this, Univision will pay in the end."
Univision lawyers noted that the network was the leading media company serving Hispanic America when Trump delivered "extreme and controversial opinions on race and national origin."
"Through his diatribe, Trump destroyed the value of those broadcast rights, and neither Trump nor Miss Universe did anything to repair the damage in the aftermath of his speech," Univision's lawyers said in a document signed by attorney Randy M. Mastro.
In January, Univision signed a five-year license agreement for the exclusive right to air the Miss USA and Miss Universe pageants in Spanish in the United States.
Univision's lawyers said Trump worsened the damage caused by his initial remarks about Hispanics by saying in the days afterward that his statements were "totally accurate."
Univision announced on June 25 that it was ending its business relationship with the pageants.
"By the end of June, it was clear that Trump's anti-Mexican and anti-immigrant views would be a focal point of his campaign and that the damage done to Univision's programming deal was irrevocable," the lawyers wrote. "Trump shocked the nation's conscience by accusing almost every Mexican immigrant (and many Univision viewers) of being criminals and rapists — then promising to become president of the United States on the strength of that indictment."