Univision chair urged Clinton campaign to attack Trump on immigration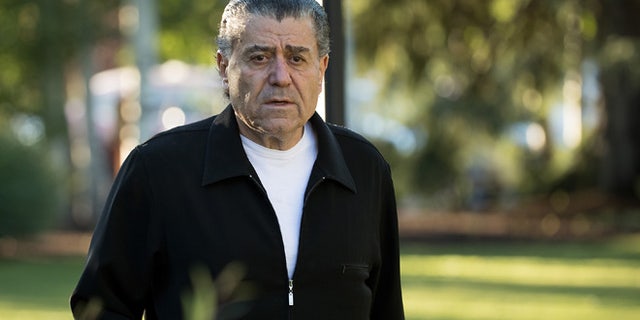 The owner of the most-watched Spanish-language television network in the United States urged the Clinton campaign last year to attack Donald Trump on his immigration rhetoric.
According to information obtained in the hacked emails posted by WikiLeaks, Haim Saban – the billionaire investor and chairman of the Univision television network – pressured several top campaign officials for Hillary Clinton to go on the attack against the eventual Republican nominee shortly after Trump made the now-infamous comments on Mexico. During his presidential announcement speech, Trump said Mexico was illegally sending rapists and drug dealers to the U.S.
"Haim thinks [Clinton] needs to be on the forefront of this and show that she's an integral part of the community, lift up and be proud of the contributions Latinos make," Clinton's Latino vote director Lorella Praeli allegedly wrote in an email to campaign aides after speaking with someone who works with Saban. "…He asked to call him and share our plan and get input from them. Let me know how you feel about that."
Clinton campaign manager John Podesta also wrote about a call he got from Saban.
"Haim thinks we are under reacting to Trump/Hispanics," he wrote. "Thinks we can get something by standing up for Latinos or attacking [Republicans] for not condemning [Trump]."
The emails involving Saban were first reported by the Washington Post.
Huma Abedin, the Clinton campaign's vice chairwoman, said in a separate message that Saban had also made similar overtures to her.
"If Haim is raising it, it means he's hearing it from his Univision colleagues," she said of Saban, who along with his wife has donated $10 million to the pro-Clinton super PAC, Priorities USA.
"Haim is right – we should be jamming this all the time," Clinton communications director Jennifer Palmieri said in another message. "Can we think about what else we can do? Issue a broader challenge?"
Univision officials – and Saban himself – defended the emails. Saban insisted that he separates his role as the owner of a media company from his support of Clinton.
"As an immigrant myself, I am appalled by Mr. Trump's disturbing, un-American and non-inclusive stance," Saban, who was born in Israel, told the Post. "I've been a supporter of Hillary Clinton and the Democratic Party long before my affiliation with Univision, and one thing has nothing to do with the other."
The president of Univision News, Daniel Coronell, added that the media organization is editorially independent from the parent company, Univision Communications.
"Mr. Saban has always respected that independence and has never tried to get involved or made any requests to our news division," he said.
Besides the Saban information, the emails from the Clinton camp – posted Monday by the WikiLeaks organization – also give insight into tension and turmoil within the Clinton Foundation while Clinton was serving as secretary of state. The chief operating officer of the family charity was reported to be threatening to commit suicide over the stress.
WikiLeaks began releasing on Friday what it says are years of messages from Podesta's account. Podesta has acknowledged his emails were hacked, but warned the messages may have been altered or edited to do political damage to Clinton.
It wasn't immediately clear who hacked Podesta's emails, though U.S. intelligence officials last week blamed the Russian government for a series of breaches and leaks intended to influence the presidential election.
The Associated Press contributed to this report.