Undecided Voters Poised to Play Big Role in Tuesday Primaries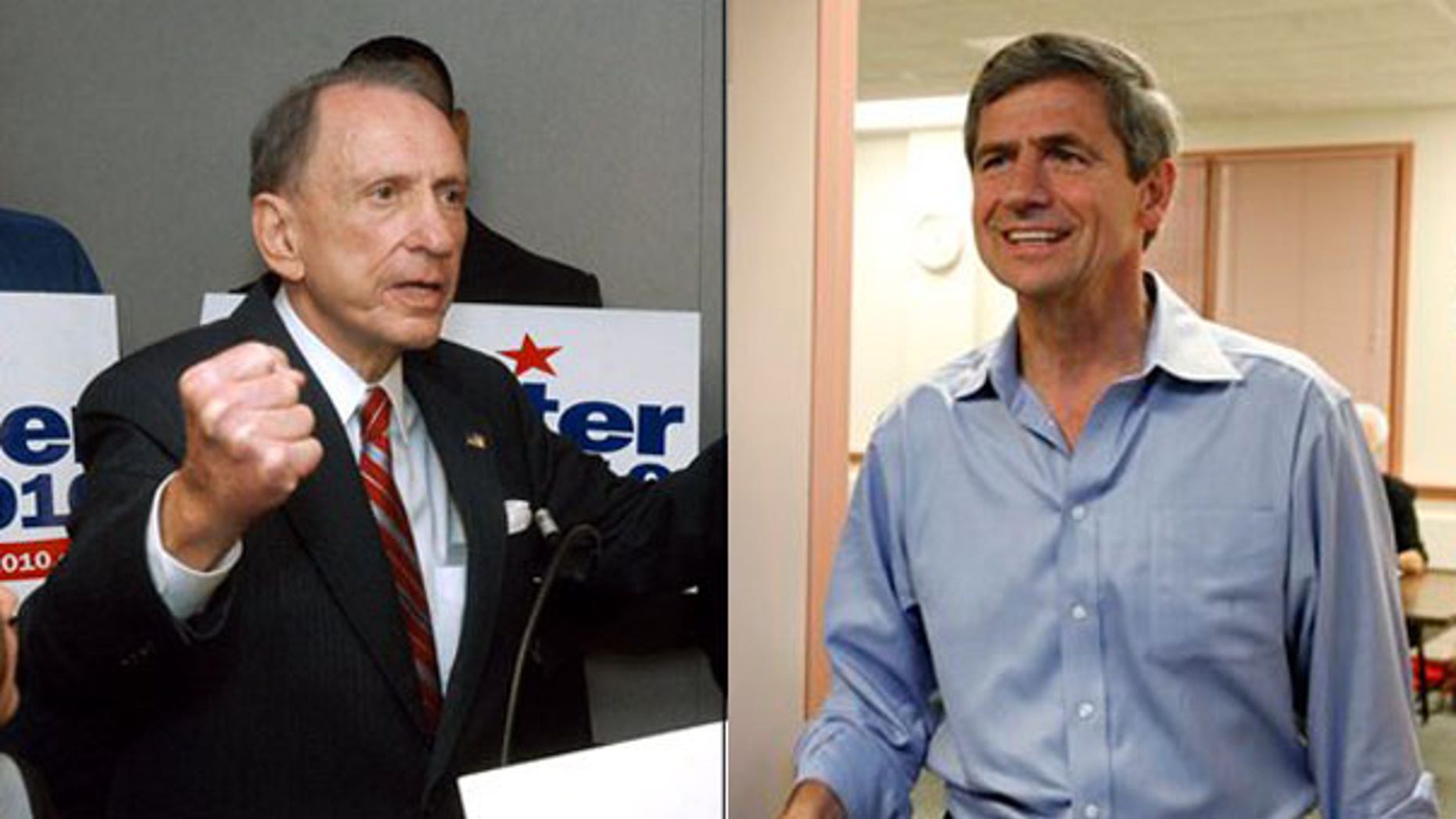 Undecided voters could hold the key to a couple of high-stakes Democratic Senate primaries Tuesday, with polls showing their numbers are large enough to tilt the balance in Pennsylvania and Arkansas.
Those voters could prove particularly vital in Pennsylvania, where polls are showing a very tight race between Sen. Arlen Specter and Rep. Joe Sestak.
Sestak started out as an underdog after Specter, the five-term incumbent, switched from Republican to Democrat last year, but recent polls have consistently shown the two-term congressman leading by a few points.
"We expect us to win," Sestak told Fox News.
Gov. Ed Rendell, a Specter supporter, cautioned that the primary is still close and that voters shouldn't "underestimate" the impact President Obama's support could have -- though the president is not making a last-minute campaign stop for Specter.
But in Pennsylvania, the fickle and difficult-to-read undecided class has more to offer each candidate than a one-time presidential rally. The latest Quinnipiac University poll pegged the undecided number at 16 percent -- in a survey where Sestak was leading by a hair, 42-41 percent.
It's hard to say where those voters might be leaning, but the results from a separate group of likely primary voters -- those who say they might change their minds on Tuesday -- suggest Sestak is attracting a more loyal following. While 21 percent of Sestak supporters were open to switching their support, 28 percent of Specter supporters were willing to do the same.
The Quinnipiac poll of 951 likely Democratic primary voters was conducted Wednesday through Sunday and had a margin of error of 3.2 percent.
A Daily Kos-Research 2000 poll conducted May 10-12 also showed Sestak leading by 2 points, with 12 percent undecided. A Suffolk University poll showed Sestak leading by 9 points, with 12 percent undecided.
Arkansas, Pennsylvania, Kentucky and Oregon are all holding Senate primary elections on Tuesday.
Surveys generally show the undecided voters more likely to be women than men. In Arkansas, where Democratic Sen. Blanche Lincoln is facing a challenge from Lt. Gov. Bill Halter, the undecided voters were mostly black, according to the latest Daily Kos-Research 2000 poll.
Though that race is not quite as tight as the Specter-Sestak face-off, the undecideds could still make a difference in Arkansas. The Research 2000 poll showed Lincoln leading Halter, 46-37 percent, with 11 percent undecided. A third candidate, businessman D.C. Morrison, was polling at 6 percent.
The poll of 400 likely primary voters was taken May 10-12 and had a margin of error of 5 percentage points.
In Kentucky, Rand Paul has taken a big enough lead to make the undecideds less of a factor in the Republican Senate primary.
A Public Policy Polling survey showed Paul leading Kentucky Secretary of State Trey Grayson 52-34 percent, with 7 percent undecided. Paul, the son of Texas Rep. Ron Paul, is leading by double-digits in most polls.
The survey of 1,065 likely voters by PPP, a Democratic firm, was conducted Saturday and Sunday and had a margin of error of 3 percentage points.
Undecided voters could have more of an impact among Kentucky Democrats, as polls show Lt. Gov. Dan Mongiardo leading Attorney General Jack Conway by just a few points, with undecideds  in the double-digits.
And in Pennsylvania's special election to fill the late Democratic Rep. John Murtha's seat in the House, voters who haven't yet made up their minds could easily pick the winner.
A separate Public Policy Polling survey found Republican Tim Burns in a dead heat with Democrat Mark Critz in the race. The poll of 831 likely voters showed Burns with 48 percent and Critz with 47 percent -- with 6 percent undecided.
The margin of error was 3.4 percent.