U.S. Senators Call for Justice Probe in Phone-Hacking Scandal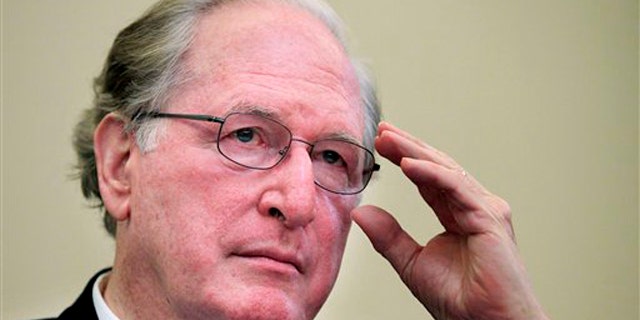 NEWYou can now listen to Fox News articles!
A handful of U.S. lawmakers is calling on the Department of Justice to investigate whether any U.S. laws were broken as part of the phone-hacking scandal roiling Britain.
At least three senators have penned letters to Attorney General Eric Holder urging him to investigate the actions of News Corp subsidiaries. The scandal so far has led to the shutdown of the British tabloid News of the World, but the senators drew particular attention to a report in another British newspaper claiming some reporters had tried going through an investigator to obtain phone data of Sept. 11 victims.
"The U.S. government must ensure that victims in the United States have not been subjected to illegal and unconscionable actions by these newspapers seeking to exploit information about their personal tragedies for profit," Sen. Bob Menendez, D-N.J., wrote in a letter to Holder Wednesday.
Sens. Barbara Boxer, D-Calif., and Jay Rockefeller, D-W.Va., wrote a separate letter to Holder and Securities and Exchange Commission Chairwoman Mary Schapiro calling for a probe. They cited the allegations regarding Sept. 11 victims, but also pointed to allegations that employees with News Corp subsidiaries bribed London police officials for information.
"If these allegations are true, they may constitute a violation of the Foreign Corrupt Practices Act, which prohibits corrupt payments intended to influence any act or decision of a foreign official," they wrote.
Asked about the hacking scandal, White House Press Secretary Jay Carney said Wednesday that the administration was aware of it but "it's not on our radar in the sense that we're having discussions about it."
News Corp is the parent company of Fox News and FoxNews.com.