U.S. Preparing for Potential New Wave of Haitians Fleeing North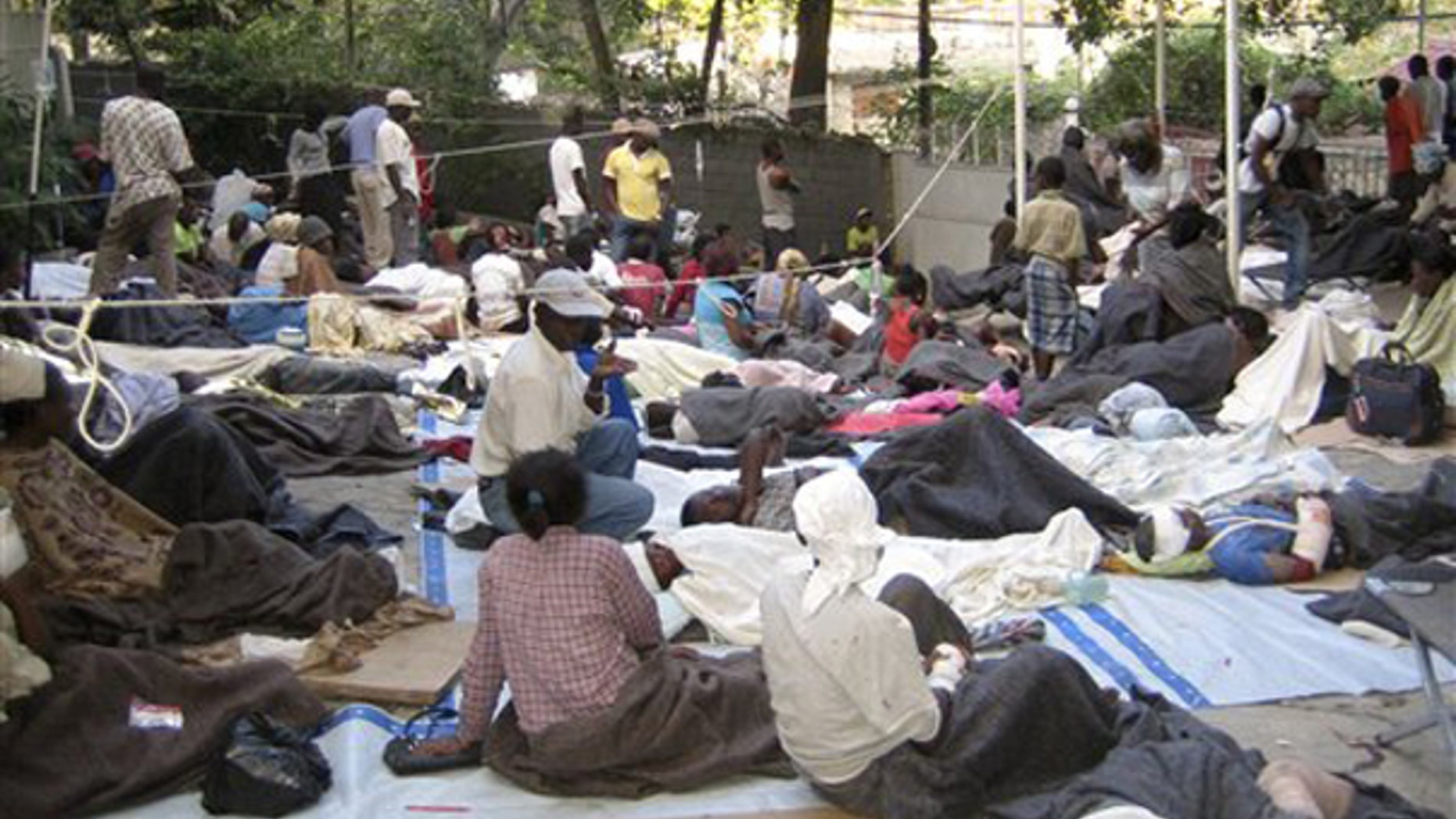 WASHINGTON -- The Department of Homeland Security is "formulating" plans in case Haitians try to flee their earthquake-ravaged country for the United States, federal officials told FOX News.
For more than three decades, Haitians have been trying to come to the United States by boat, whether driven by poverty or political strife. As of Thursday afternoon, the U.S. Coast Guard had not encountered anyone in the waters off Haiti trying to reach the U.S. mainland, according to one official, but top U.S. officials have been engaged in "continuing discussions" in case things change, sources say.
Homeland Security Secretary Janet Napolitano and other top department officials have been conferring with the heads of the U.S. Coast Guard, Bureau of Immigration and Customs Enforcement and U.S. Citizenship and Immigration Services about "our capabilities in the region," one source said.
One Homeland Security official described the "continuing discussions" within the department as "a process to figure out what the posture's going to be" if Haitians try to flee what was already considered one of the poorest countries in the world.
In the end, the "senior leadership" at Homeland Security, in consultation with the Defense Department and Justice Department, will make the final decision, the official said.
A top military official told reporters on Thursday that his department is hoping to prevent a mass exodus of Haitians by working "very aggressively" to "mitigate their tragedy," particularly through major relief efforts.
"We've got a lot of work to do, and we're securing and getting those relief efforts in there," said Gen. Douglas Fraser, commander of U.S. Southern Command. "That's what we're going to continue to do, and that's the best way we can reduce the aspect of people wanting to leave the island."
If those efforts fail and Haitians do try to flee, several "options are on the table," one official said.
Among the options being considered is use of part of the U.S. naval base at Guantanamo Bay, Cuba.
The Migrant Operations Center, as it is called, is a "facility at which undocumented aliens seeking to enter the United States who are interdicted at sea or otherwise encountered in the Caribbean region are provided custody, care, safety, transportation and other needs pending a determination of immigrant status and transfer," according to government documents.
In its current state, the Migrant Operations Center can house about 130 people, but "in the event of a sudden surge in the migrant population" the facility can be modified to house another 400 people.
"Guantanamo is going to be an enormously valuable asset as we go through this," State Department Spokesman P.J. Crowley told reporters on Thursday, speaking generally about U.S. efforts to help Haiti. "[Guantanamo] is in the vicinity. ... So we're identifying all of the assets in the region that we can use in order to stage operations."
One official acknowledged that the center likely would become the most viable option "if there was a mass migration" of Haitians from their country.
But, the official said, if only one or two Haitian refugees were "interdicted" at sea, they would likely be brought back to Haiti.
Before any Haitian refugees could be brought to Guantanamo Bay, they would have to undergo a security screening by USCIS, one official said.
Once at the Guantanamo facility, the refugees would be supervised by the Bureau of Immigration and Customs Enforcement, which oversees the facility and has contracted the Florida-based Geo Group firm to manage day-to-day operations.
Officials involved with the center emphasized that no decision has been made concerning possible refugees from Haiti, but officials said they are prepared just in case.
"We haven't been asked to do anything," one official said. "No one's given us any marching orders. … But if they come to us, we're ready to go."
The U.S. Coast Guard began "interdicting" vessels carrying Haitian refugees in 1981, a year after a so-called "boatlift" of about 25,000 asylum seekers from Haiti arrived in South Florida, according to a State Department report issued in 2005.
Ten years later, after Haiti's first democratically elected president was deposed by military coup, tens of thousands of more Haitians tried to flee for the United States. Many of them were caught by U.S. Coast Guard cutters, which detained hundreds of Haitians while others were brought to nearby countries for safe haven.
But the U.S. vessels "were becoming severely overcrowded" and the "options for safe havens in third countries in the region proved inadequate for the sheer numbers of Haitians fleeing their country," so the first Bush administration "began treating the Haitians fleeing by boat as asylum seekers," according to the report.
The U.S. Coast Guard brought the Haitian refugees to Guantanamo Bay, where they were pre-screened for asylum in the United States, the report said.
More than 10,400 Haitians were paroled into the United States based on interviews at Guantanamo Bay.
The Clinton administration and the most recent Bush administration made it tougher for Haitian asylum seekers to be paroled into the United States.
"The [George W. Bush] administration maintains that paroling Haitians … may encourage other Haitians to embark on the 'risky sea travel' and 'potentially trigger a mass asylum from Haiti to the United States,'" according to the 2005 report.