Two US warships sail through Taiwan Strait amid China trade war: officials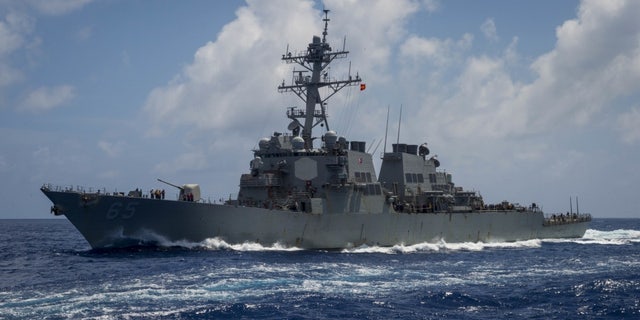 Two U.S. Navy guided-missile destroyers sailed through the Taiwan Strait separating mainland China from the island of Taiwan, a message likely to stoke more tensions between Washington and Beijing amid an ongoing trade war.
The American destroyers Mustin and Benfold, both based in Japan, transited the strait from south to northeast beginning at roughly 9 pm ET Friday night and will conclude mid-afternoon Saturday around 5 p.m. ET, according to three U.S. defense officials who spoke on the condition of anonymity because they were not authorized to speak with the media. The development was first reported by Taiwan News.
There was no immediate response from U.S. Pacific Command.
It was the first time since July 2017 that a U.S. warship transited the strait. USS Mustin is part of the USS Ronald Reagan aircraft carrier strike group, which has been patrolling the South China Sea in recent weeks.
The U.S. Navy opted not to send an aircraft carrier through the strait. The last time a U.S. aircraft carrier sailed through the strait was 2007 during the George W. Bush administration.
Last week, Defense Secretary Jim Mattis visited Beijing for the first time. It was the first visit by a defense chief in four years.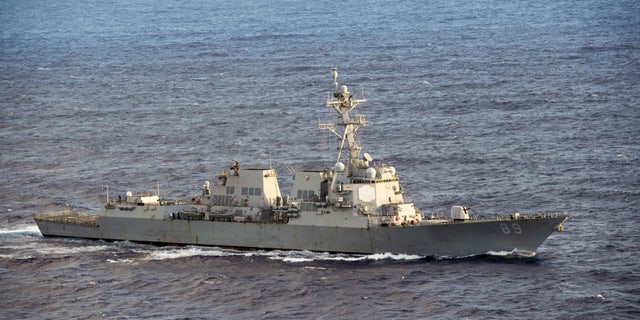 The Trump administration has been at odds with Beijing over its military build up of man-made islands in the South China Sea. Mattis accused the Chinese of breaking a promise by China's president not to "militarize" the islands during a White House visit in 2015. The two nations have also been at odds for years over Taiwan.
The Navy move comes amid a growing trade war between the U.S. and China. The Trump administration has imposed 25 percent duties on $34 billion of Chinese imports, the first of a number of potential tariff increases. In response the Chinese Foreign Ministry said "retaliatory tariffs" also took effect, but did not provide further details.
The U.S. has also leaned heavily on China to help impose sanctions on North Korea in a bid to get the rogue communist regime to scrap its nuclear weapons program. The two warships sailed through the strait while Secretary of State Mike Pompeo was in Pyongyang meeting senior North Korean leaders.
Fox News had agreed to hold the story of the transit until both U.S. warships were out of harms way.
There was no immediate response from the Chinese military in the region according to U.S. officials.
The Associated Press contributed to this report.