Trump Tower meeting transcripts: Donald Jr., Russia lawyer downplay session, rip 'apocalyptic Hollywood' narrative
Donald Trump Jr. and other key figures involved in an infamous Trump Tower meeting with Russian figures during the heat of the 2016 presidential campaign largely downplayed its significance and said Hillary Clinton was hardly discussed despite past speculation, in newly released transcripts from Senate Judiciary Committee interviews.
The committee released more than 1,800 pages of transcripts Wednesday from interviews with numerous figures involved in the June 9, 2016 meeting at Trump Tower. The controversial meeting, when it was revealed, fueled allegations of Trump campaign coordination with Russia – as Trump Jr. was apparently promised dirt on Clinton's supposed involvement with Russia.
But Trump Jr. said he was "skeptical" going into the meeting with Russian lawyer Natalia Veselnitskaya.
"In his e-mail to me, Rob [Goldstone] suggested that someone had official documents and information that would incriminate Hillary Clinton and her dealings with Russia and that the information would be very useful to the campaign," Trump Jr. said, noting he was "skeptical of his outreach" as he only knew Goldstone as a "colorful music promoter."
Rob Goldstone, who was a music promoter, arranged the meeting at the request of pop singer Emin Agalarov, and later said he thought the meeting was a "bad idea."
"My skepticism was justified. The meeting provided no meaningful information and turned out to be not about what was represented," Trump Jr. said. "The meeting was instead primarily focused on Russian adoptions, which is exactly what I said over a year later in my statement of July 8, 2017."
In a written response, Veselnitskaya said no information specific to Clinton was provided in the meeting. She also lamented the "kind of apocalyptic Hollywood scenario what a private conversation between a lawyer and a businessman can be turned into."
Trump Jr. testified that he had "no way to gauge" the "reliability, credibility, or accuracy" of anything Goldstone promised.
"I love it," Trump Jr. had written back to Goldstone at the time. But he testified that it was "simply a colloquial way of saying that I appreciated Rob's gesture."
Trump Jr. testified that if he was given information on Clinton, he would have then consulted with counsel to "make an informed decision as to whether to give it any further consideration."
"I also note at this time there was no focus on Russian activities that there is today," Trump Jr. said. Trump Jr. also noted that he was not aware of who would be in the meeting.
Trump said that Veselnitskaya did not provide any information on Clinton beyond "very generally something about individuals connected to Russia supporting or funding Democratic presidential candidate Hillary Clinton or the Democratic National Committee."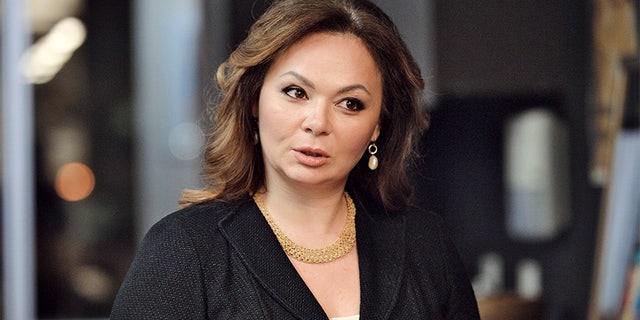 When asked how the meeting ended, Trump Jr. testified that "we went our separate ways and Rob Goldstone came up to me and apologized."
"Essentially he apologized for what he believed was wasting our time," Trump Jr. said.
Trump Jr. was also asked whether he believed Goldstone "duped" him into a meeting under "false pretenses" to "grab" his attention.
"I imagine there was an element of showmanship involved, yes," Trump Jr. replied.
In addition to Trump Jr., the committee interviewed four other people who attended the Trump Tower meeting in New York -- publicist Goldstone, who set up the meeting with the promise of dirt on Clinton; Rinat Akhmetshin, a prominent Russian-American lobbyist; Ike Kaveladze, a business associate of a Moscow-based developer, and a translator.
The panel was also not able to interview Jared Kushner, Trump's son-in-law, or Paul Manafort, Trump's former campaign manager, even though both attended the Trump Tower meeting. But the committee released a short page of notes Manafort took on his phone during the meeting.
The White House has said the president was involved in drafting an initial statement after news of the meeting broke last year. The statement said the meeting primarily concerned a Russian adoption program, though Trump Jr. later released the emails showing he agreed to the sit-down after he was promised information on Clinton. The emails also show he accepted the meeting despite it being described as part of a Russian government effort to aid his father's campaign.
Asked in the interview if his father was involved in drafting the statement, Trump said: "I don't know. I never spoke to my father about it."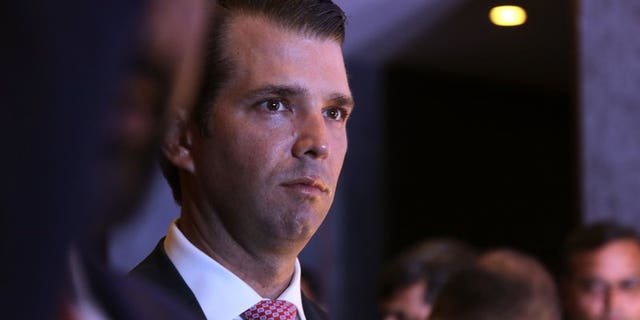 Trump Jr. also stressed that he did not tell his father about the meeting, saying "I wouldn't have wasted his time with it."
Trump Jr. also told the Senate Judiciary Committee that he couldn't remember whether he had discussed the Russia investigation as a whole with his father, according to transcripts. He also said he didn't think there was anything wrong with attending the Trump Tower meeting.
Like Trump Jr. and Kushner, who released a public statement about the meeting last year, Goldstone said the meeting was disappointing. He said he reported back to Emin Agalarov that "this was the most embarrassing thing you've ever asked me to do. I've just sat in a meeting about adoption."
The meeting is under scrutiny in Special Counsel Robert Mueller's Russia investigation.
The testimony of Fusion GPS co-founder Glenn Simpson was also made public Wednesday -- for a second time.
His testimony was first released, unilaterally, by Committee Ranking Member Dianne Feinstein, D-Calif., in January.
Simpson's firm was behind the composition of the Trump dossier, filled with salacious, and unverified, allegations against the president regarding matters related to Russia.
Despite Fox News' past reporting that Simpson was with Veselnitskaya before and after the Trump Tower meeting, Simpson said in testimony that he wasn't aware of the meeting beforehand, and was "stunned" to later learn about it.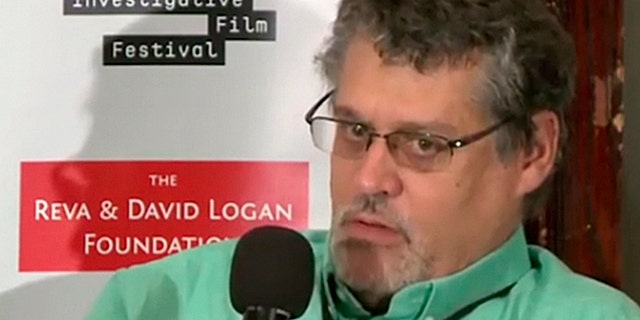 Trump Jr. testified that at the time of the Trump Tower meeting, he "had never heard of Glenn Simpson or Fusion GPS."
"Americans rightly have many questions about this meeting, and today, we are releasing the transcripts and exhibits from interviews we've conducted to allow the public to know what we know," Senate Judiciary Committee Chairman Chuck Grassley, R-Iowa, said in a statement. "These materials, taken in their entirety, provide the most complete public picture of the events surrounding the meeting to date. Americans can now review this unfiltered information and arrive at their own conclusions."
Fox News' William Mears and Pamela K. Browne and The Associated Press contributed to this report.