Trump supporters, critics and Juggalos descend on Washington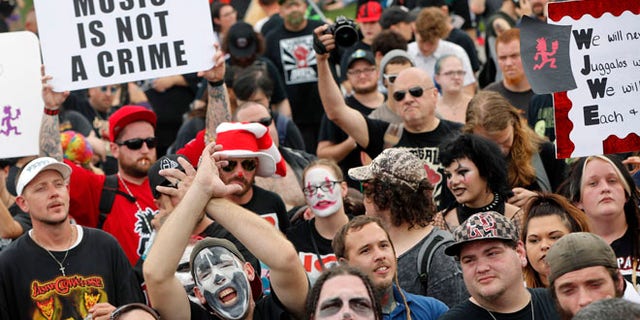 Some protested the FBI with clown paint on their faces.
Others wore "Make America Great Again" hats in support of the president.
The National Mall in Washington, D.C., hosted protesters from competing demonstrations with differing agendas on Saturday, highlighting the stark political divisions in the United States.
More than 1,000 fans of the band Insane Clown Posse rallied to protest the FBI's classification of them as a gang. The band's fans, known as Juggalos, have gathered in front of the Lincoln Memorial in a show of strength and unity.
A man from Pennsylvania who would only give his name as "Joker" said he hopes the FBI sees the protesters are "a big family and that's it."
"We're not a bunch of gang members," the man told Fox News. "We all get together for the music and the family love. We love each other no matter where we're from, our backgrounds, our ethnicity it doesn't matter. We love the same music."
The Juggalos listened to a series of speakers and musicians amid clouds of marijuana smoke.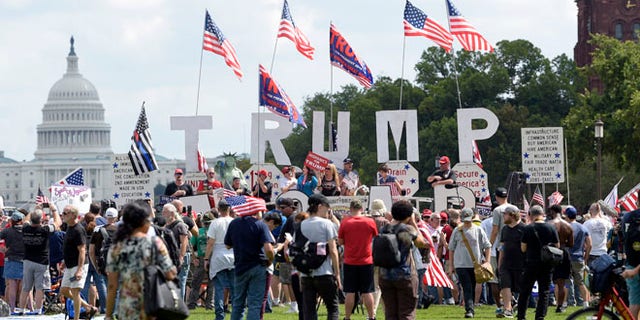 Meanwhile, hundreds of supporters of President Trump gathered for an all-day demonstration and concert near the Washington Monument dubbed the "Mother of All Rallies."
"I love our president and I'm here to support him and our country. We need to be unified and get things working right," DeAnn Reker, who traveled from Minnesota to D.C. for the rally, told Fox News.
Organizers expected thousands to arrive as the day progressed.
Kicking off a Saturday of diverse demonstrations, about two dozen protesters gathered in Lafayette Square, a park just across Pennsylvania Avenue from the White House, to demand that Trump take strong action against Russian leader Vladimir Putin in retaliation for Moscow's interference in the 2016 U.S. election.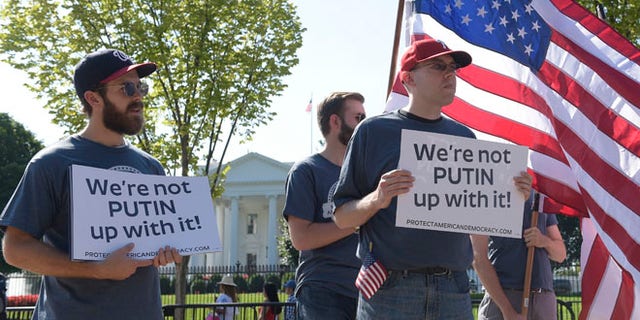 They carried signs that said "We're not PUTIN up with it!" and "Protect American Democracy." After their rally, marchers headed to the home of the Russian ambassador a few blocks away.
Fox News' Mindy Mizell and Kellianne Jones and The Associated Press contributed to this report.