Trump lawyers push to have defamation suit thrown out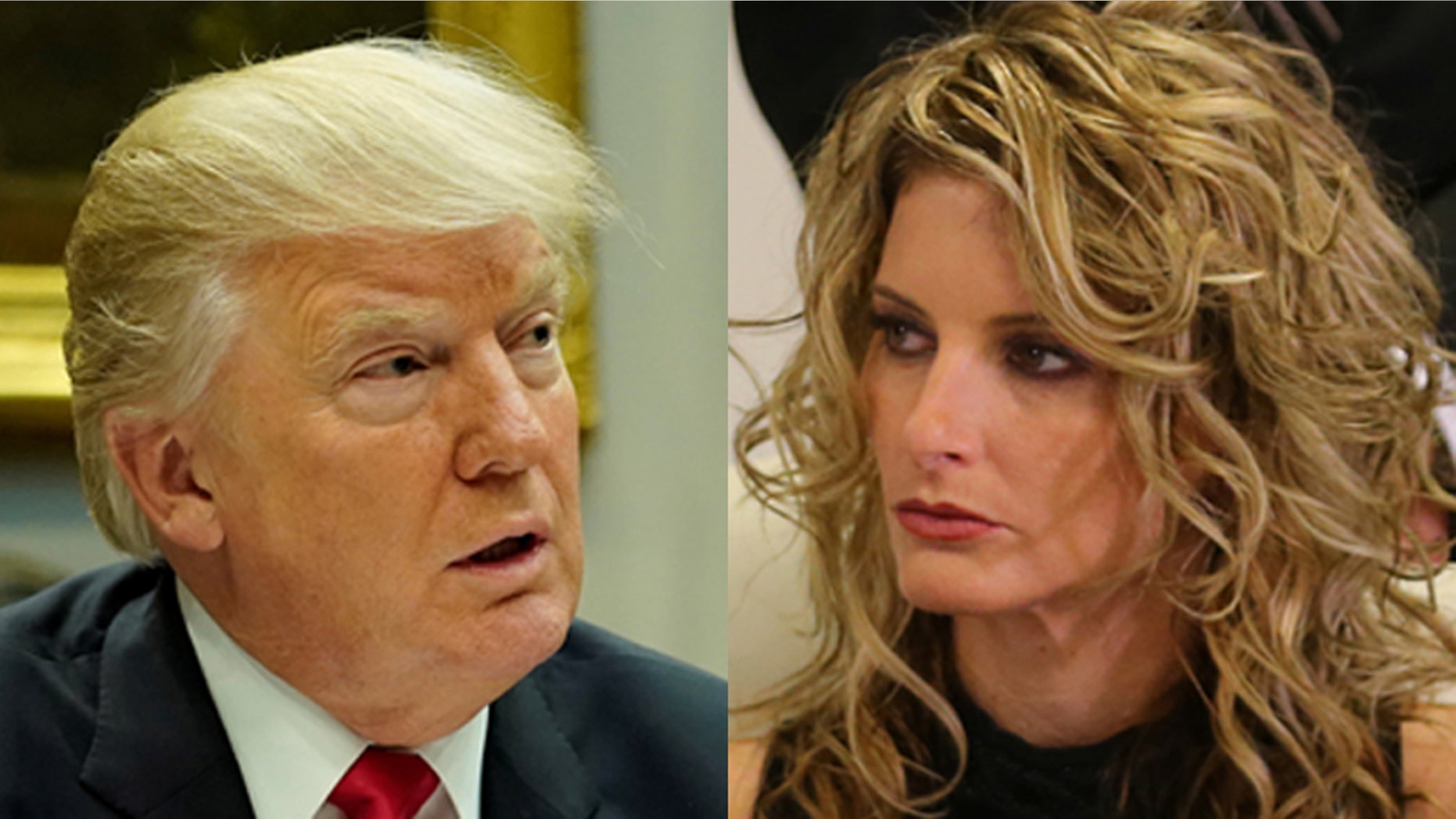 President Trump's actions during his "Apprentice" days took center stage Tuesday afternoon as lawyers for the 45th commander-in-chief pushed to dismiss a defamation claim by a former contestant on his reality TV show.
Summer Zervos accused then-candidate Trump of sexually harassing her during her stint on "The Apprentice" in 2007.
Zervos says Trump "very aggressively" kissed her, groped her breasts and began "thrusting" his genitals at her during a meeting in The Beverly Hills Hotel.
Trump responded to the claims via Twitter in 2016 and accused her – and about a dozen others accusing him of inappropriate sexual behavior – of lying. He called the allegations "nonsense," "lies" "phony" and "100 percent fabricated."
Zervos, a restaurant owner from Huntington Beach, Calif., contends that Trump's denials of her accusations have hurt her credibility and crippled her ability to make a living. She is being represented by Gloria Allred and Mariann Meier Wang.
The case threatens to hang over the president unless his lawyers can blunt it, with Zervos' attorneys potentially seeking Trump's testimony.
The suit also asks his legal team to hand over "all documents concerning any woman who asserted that Donald J. Trump touched her inappropriately."
Trump's lawyer, Marc Kasowitz, spoke for about 20 minutes. He said Zervos' suit is politically motivated and her accusations are false and argued that her case should be dismissed. He also said that Trump's statements are protected by the First Amendment because they were delivered in a political context. Trump's team also argued the U.S. Constitution bars civil lawsuits in a state court against a sitting president.
Zervos, who was in attendance Tuesday, sat quietly behind her lawyers as they rattled off reasons why the case against Trump should move forward – beginning with jurisdiction.
Wang maintained the New York State Supreme Court has jurisdiction over a case involving a "born and bred New Yorker (Trump)."
They also took issue with delaying the case until Trump leaves office, which could be up to seven years. Wang argued that such a lengthy time lapse would lead to a loss of evidence and testimonies.
Zervos' attorneys said they'd be open to traveling to the president's tony Mar-a-Lago estate to depose him when he's "not golfing." They also pushed back on claims that defamatory comments are protected by the First Amendment as Trump's lawyer argued.
"If someone crosses the line and makes factual derogatory comments, those facts still survive," Wang said.
If the New York Supreme Court allows the case to proceed, Zervos' lawyers could force Trump to testify publicly or try to make other uncomfortable incidents from the president's past very public.
That, in turn, could create additional risks. Misleading sworn testimony was ultimately used against former President Bill Clinton in what led to his eventual impeachment.
Joseph Cammarata, who represented Paula Jones against Clinton, told The Washington Post that the legal maneuver "opens (Trump) up to have to answer questions about sexual relations, other relationships, what might have been said, to open up your whole life."
Fox News' Lissa Kaplan and Tamara Gitt contributed to this report.