Trump-Clinton race causing tension among U.S. expats, locals in Mexican town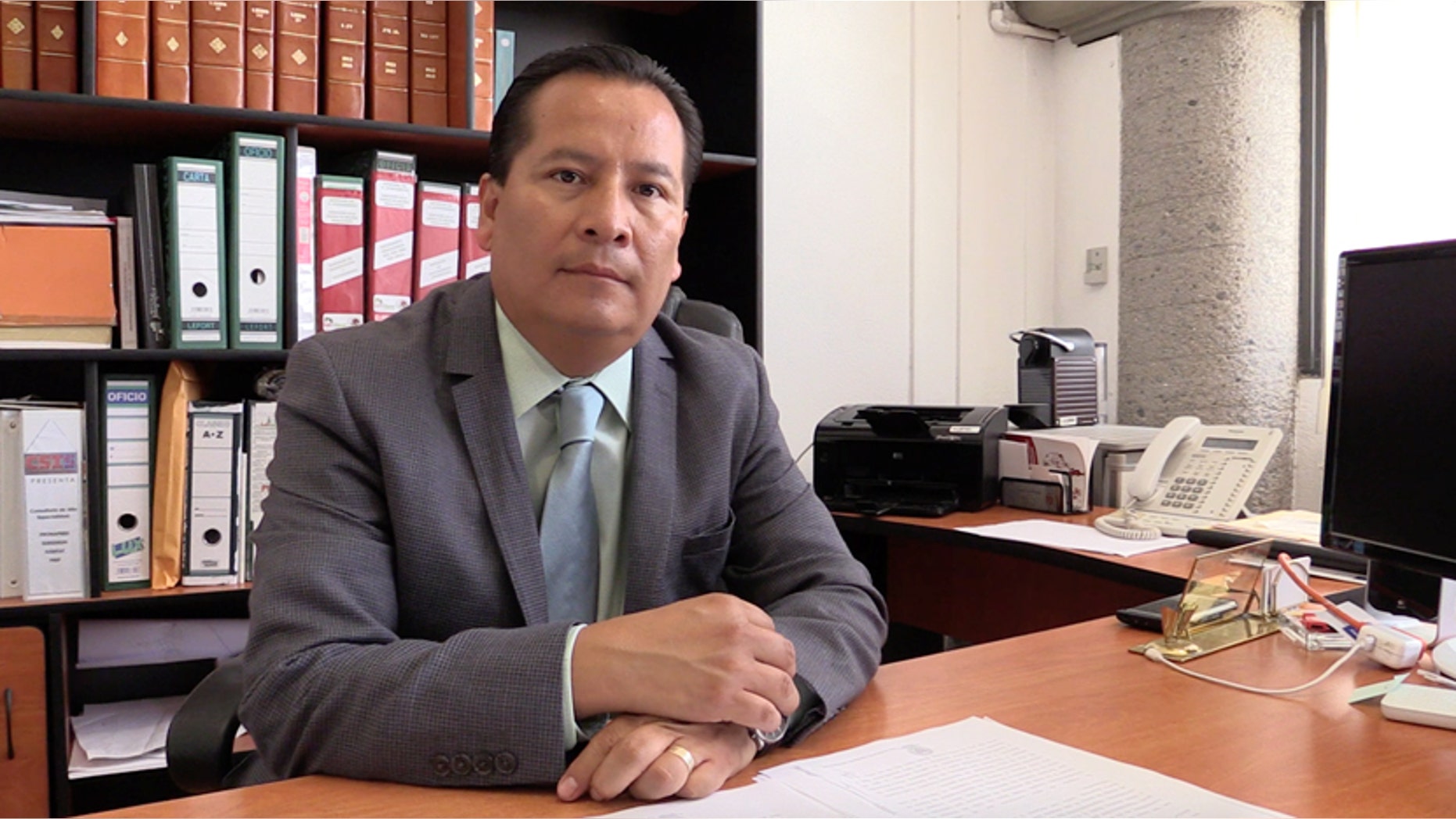 San Miguel de Allende, Mexico – The tourist town of San Miguel de Allende, Mexico has a growing population of American expatriots. The locals and expats have enjoyed relatively smooth, though sometimes rocky, relations since the Americans, now 14,000 strong, began coming over decades ago.
But the presidential race north of the border is threatening to further fracture relations between the two groups.
It all began when council members in San Miguel de Allende, which has a population of about 140,000, became so fed up with presidential candidate Donald Trump that they passed a resolution declaring him "persona non grata" – effectively banning him from the region.
On Sept. 16, Mexican Independence Day, the municipal council led by the opposition National Action Party (PAN), voted on the resolution.
"The government and people of San Miguel de Allende declare that Mr. Donald Trump is persona non grata, and is not welcome in this territory," the resolution read.
San Miguel de Allende council leader Gonzalo González told Fox News Latino that the town's government considers Donald Trump "a threat to peace" in the town.
"We are the first town in the world to take an official stand against Donald Trump's message of hate and in doing so we hope to set an example, that the rest of Mexico might make a stand," he said. "San Miguel was the birthplace of the Mexican Revolution, and the town has always retained this rebellious nature."
Yet some Americans in San Miguel have expressed fear that the decision may cause an unintended backlash against the local expat community.
An important colonial settlement during the Spanish imperial era, San Miguel de Allende first became a haven for American expats when artist Stirling Dickinson convinced a number of military veterans to establish a community in the town following World War II.
Attracting writers and artists from across the U.S., Dickinson eventually established an art school in the town, and attracted retirees in the hope of boosting the town's struggling economy. Today, over one tenth of the town's population is U.S. expats.
"There has always been a tension between the natives and the expat Americans in this town," said Jefferson O'Kysen, a Trump voter who moved from California seven years ago.
A former hedge-fund manager, O'Kysen said he now feels scared to express his political views for fear of aggression.
"As a Trump supporter I have been left feeling very isolated by this decision to outlaw a political opinion," he told FNL. "Trump hasn't broken the law either in the U.S. or Mexico, and I think banning him because of his views goes against freedom of speech."
There is certainly an undercurrent of resentment among the town's natives toward the expatriate community in San Miguel. Fox News Latino interviewed a number of Mexican residents who professed unease at the growing expat community.
"Prices in town have gone up immensely since the expat community has grown," says Rodrigo Hernández, the owner of a local barbershop. "The economic boost has been good for the town, but the best bars and restaurants have become inaccessible for the locals as a result."
Trump's candidacy, and his harsh rhetoric about Mexico, has only deepened tension between the groups.
Council members said the resolution, while it may have ruffled some feathers, needed to be passed.
"There has been xenophobia and aggression against Mexicans as a direct result of Donald Trump's rallies," González said. "We believe that his message of hate is fomenting racism within our town and we have decided to send a message of solidarity to our community."
But he noted that, on average, most of the town's residents were supportive of the resolution.
"We have received a great deal of compliments from our North American community following our decision," he told FNL.
Surely, there were some expats who were glad the town passed the resolution – even if it's largely symbolic.
"It's a reaction to the vile things [Trump] has said about Mexicans," said Terry Smith, a retired building contractor from New Hampshire who has lived in San Miguel de Allende for six years. "He's perpetuating racism and bigotry all over the world, and I think it's very positive that the town's leaders have taken a stand against it."
Still, unease is building in this small town because of a political race happening several thousand miles away, in another country. Some expats are angry at the city council's decision and believe it was the wrong thing to do.
"Ultimately I don't think banning Donald Trump will make any difference, and may end up reflecting badly on the town's administration," O'Kysen said. "It's a small town in Mexican terms, and for expats it's effectively a retirement community."