Trump chides Russia ahead of Putin meeting, though not enough for Dem critics
President Trump called for Moscow to stop fueling global unrest on the eve of his highly anticipated meeting with Vladimir Putin, indicating his first sit-down with his Russian counterpart won't be all smiles and handshakes.
The U.S. president, though, also faced tough Democratic criticism Thursday for "casting doubt" during a press conference on whether Russia meddled in the 2016 U.S. election.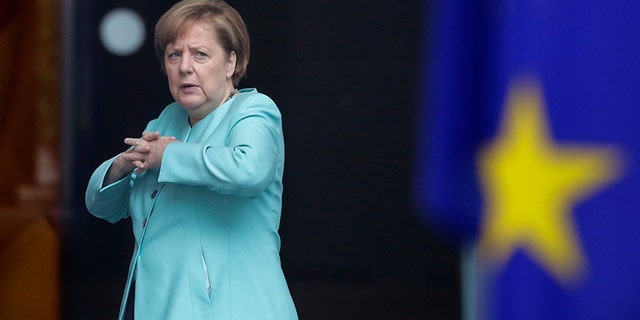 The reaction reflects the tricky balancing act ahead as Trump prepares for the Putin meeting on the sidelines of the G-20 summit in Germany. Trump arrived in the country on Thursday, meeting with Chancellor Angela Merkel in Hamburg, ahead of Friday's planned meeting with Putin.
Trump frequently has said he wants the U.S. to get along with Russia and has rejected allegations of 'collusion' between his associates and Russia last year. At the same time, Trump has an interest in reining in Russia's destabilizing activities around the world -- and confronting Putin about them.
Trump took an initial step toward that goal during his rousing speech in Warsaw, Poland, Thursday morning, openly criticizing Russia's policies on the global stage.
"We urge Russia to cease its destabilizing activities in Ukraine and elsewhere, and its support for hostile regimes including Syria and Iran, and to join the community of responsible nations in our fight against common enemies and in defense of civilization itself," Trump said.
TRUMP, IN POLAND, VOWS THE 'WEST WILL NEVER, EVER BE BROKEN'
However, during a joint press conference hours earlier with Poland's president, Trump was not so critical on the question of Russia's alleged meddling in the 2016 U.S. presidential campaign.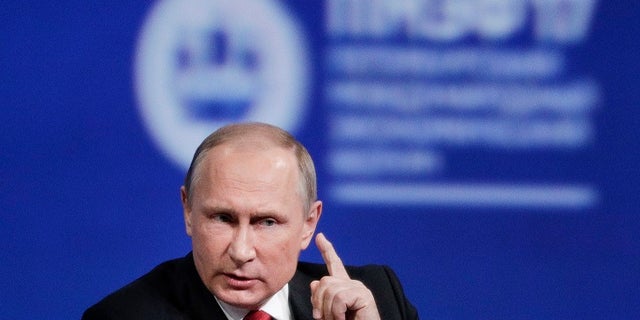 "I think it was Russia, and I think it could have been other people in other countries—I don't want to be specific," Trump told reporters. "I think Russia probably, and other people and other countries, nobody really knows, nobody really knows for sure."
Trump added: "Remember Iraq weapons of mass destruction? Everyone was 100 percent sure Iraq had weapons of mass destruction, guess what—they were wrong and it led to a mess—it was Russia, but others also."
Rep. Adam Schiff, D-Calif., top Democrat on the House Intelligence Committee which is investigating Russia election meddling and potential collusion with Trump campaign associates, slammed the president for his response.
Schiff took to Twitter saying: "America last. @POTUS already capitulates to Putin."
In a written statement, Schiff hit Trump for "casting doubt" on whether Russia was behind election meddling.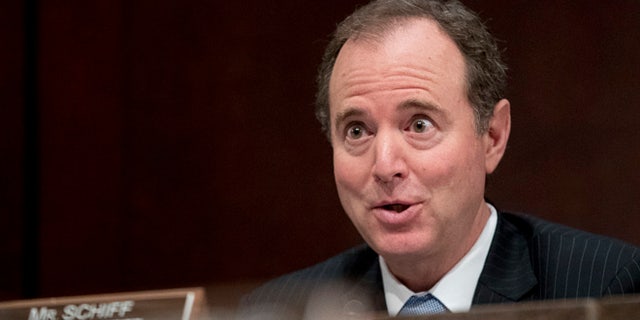 "This is not putting America first, but continuing to propagate his own personal fiction at the country's expense," Schiff said, urging Trump to "have the courage" to raise the issue of Russian interference in the election with Putin. "Otherwise the Kremlin will conclude he is too weak to stand up to them. That would be a historic mistake, with damaging implications for our foreign policy for years to come."
During that same press conference, Trump took a shot at former President Barack Obama for apparently being notified of Russian meddling in August and allegedly "doing nothing about it."
"I think he thought Hillary Clinton was going to win the election and let's not do anything about it," Trump said of Obama. "He was told by the CIA that Russia was trying to get involved. He did nothing about it. People said he choked—I don't think he choked."
Fox News' Jason Donner contributed to this report.