Trump campaign lets go Florida adviser who clashed with Rubio staffers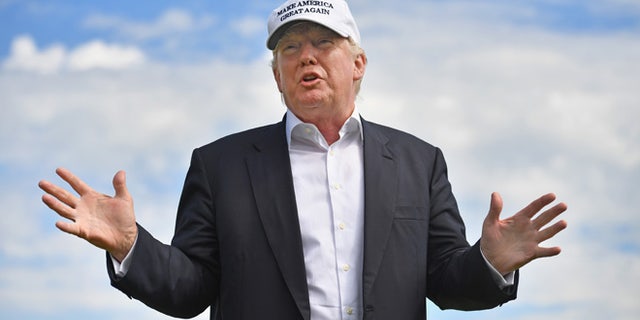 With just two months to go before Election Day, Donald Trump is once again shaking up his campaign staff, this time in the crucial battleground state of Florida.
The Republican presidential candidate's campaign has decided to let go senior adviser Karen Giorno in favor of veteran campaign operative, Susie Wiles.
The change comes after Giorno, who was appointed senior adviser in July, has recently been blamed for failing to open field offices in a state in which Trump's rival, Democratic nominee Hillary Clinton, has 51 get-out-the-vote centers.
For weeks, Florida Republicans also have been complaining that Giorno clashed with campaign staffers for Sen. Marco Rubio, who is running for re-election after dropping his bid for president in March, as well as with the Republican National Committee and the Republican Party of Florida.
"I like Karen. She's loyal. But no one got along with her — not folks at the RNC, not RPOF, not Rubio's people. Nobody," one top Republican told Politico.
Giorno disputed both claims.
"We're starting to outpace Democrats in our polling numbers," Giorno said. "Our attendance at events is better. We've registered more voters, done more door-knocking. If someone says we should have opened up more offices three weeks ago, how much of a difference would that have made compared to where we are now? We're trending to win."
Florida is seen as a must-win state for the GOP candidate, who is focusing his efforts on the state – as well as in Pennsylvania and the perennial battleground state of Ohio. While the billionaire businessman has consistently lagged behind Clinton in the Florida polls, a survey released Wednesday by Public Policy Polling shows Trump with 44 percent support to Clinton's 43 percent.
The help of Rubio could be a big boost to Trump, and the popular senator's own chance of re-election could depend on Trump's performance in the state. If Clinton wins Florida by a large margin, it prove damaging to Rubio in his battle against U.S. Rep. Patrick Murphy. Barack Obama won Florida in both 2008 and 2012.
Rubio has endorsed Trump, albeit half-heartedly, and he has been hesitant to hit the campaign trail with the GOP nominee.
The Associated Press contributed to this report.