Tea Party facing uphill challenges in GOP primaries, but upbeat about future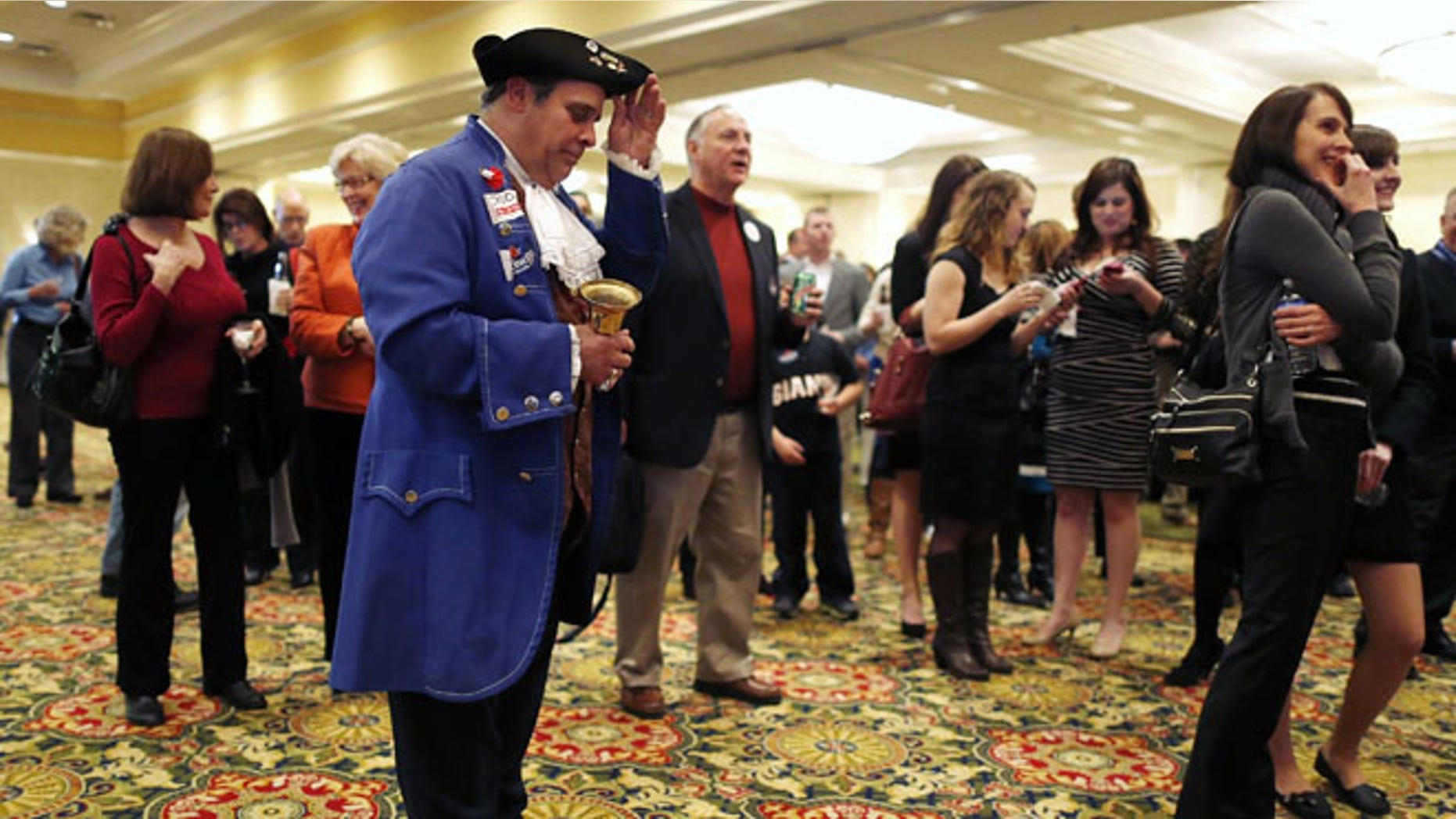 The Tea Party fearlessly proclaimed at the start the 2014 election season that it remains an enduring political force, but a couple of losses in early GOP primaries raise more speculation about the future of the movement.
In late February, Tea Party members from across the country met in Washington to mark the grassroots movement's fifth anniversary and to rally themselves into the primary and general-election seasons.
"I think the Tea Party is the most exciting political development in decades," Texas GOP Sen. Ted Cruz told the crowd assembled at a Capitol Hill hotel for the event.
He was followed by Utah GOP Sen. Mike Lee, another Tea Party champion, who tried to lay out a blue print for going forward, urging members to evolve from 1773 Boston Tea Party "moments," like challenging ObamaCare, to those more like America's first leaders meeting four years later in Philadelphia to frame the constitution.
"We need to do more than win a fight. We need to win a debate," he told the group, empowered by relentlessly challenging the Washington establishment. "We need a Philadelphia moment."
However, one week later, two Tea Party-backed challengers were defeated by establishment candidates Texas GOP Sen. John Cornyn and Rep. Peter Sessions  in party primaries -- the nation's first of the year and potential bellwethers for the rest of the season.
Tea Party leaders and the big-money groups that back their candidates argue the results of the under card Tuesday in Texas show the movement remains powerful. They point to a handful of Cruz-backed judicial or state-level victories and Lt. Gov. David Dewhurst being forced into a runoff with conservative talk radio host and state Sen. Dan Patrick, after winning only 28 percent of the vote in his re-election bid.
They also argue they have become more selective about spending money on candidates and that Cornyn's victory was in part because of challenger Texas Rep. Steve Stockman's poorly run campaign, while setting their sights on spring-summer primaries.
"Stockman is Stockman," Chris Chocola, president of the Club for Growth, which stayed out of the race, told The New York Times. "We like to think we're relatively mature and discerning in our engagement, so there wasn't much in Texas to find appealing."
Money will certainly be a factor, particularly this year consider the opposition from the powerful and well-financed Chamber of Commerce.
In January, Chamber President and CEO Tom Donohue made clear his group opposed the Cruz-led effort to shut down the government in an effort to dismantle ObamaCare and would support candidates in the 2014 elections who "want to work within the legislative process."
The chamber also supports Capitol Hill legislation on immigration reform, which has been stalled in the GOP-led House in large part because of opposition from the party's most conservative wing.
Beyond the Club for Growth and other big groups like Freedom Works, which have collectively spend roughly $1.5 million this cycle, the loose-knit collection of Tea Party groups still continues to raise considerable sums through small-sized donations, largely through online efforts.
The Tea Party Patriots, one of the movement's largest groups, reported during the fifth-anniversary revival that it had raised $1.2 million during a multi-week, Internet "money bomb" effort.
"The Tea Party has been domesticated, the grownups are back in control, and the storms that convulsed our political system in 2009 have finally passed away," Ed Kilgore, managing editor of the online forum The Democratic Strategist recently wrote.
Still, the movement's best chance at a primary win this year appears to be in Mississippi where conservative GOP state legislator Chris McDaniel is challenging six-term Sen. Thad Cochran in June.
Other potentially victories could come in Republican primaries for Senate seats in Georgia, Idaho and North Carolina.
However, one of the most promising races, a challenge to embattled Senate Minority Leader Mitch McConnell in Kentucky appears to be fading.
Over the past weeks, the well-funded and campaign weathered McConnell has pulled ahead of wealthy Louisville businessman Matt Bevin. He leads 55 percent to 29 percent, according to a poll last month for the Louisville Courier-Journal.