Supreme Court denies bid to block Texas voter ID law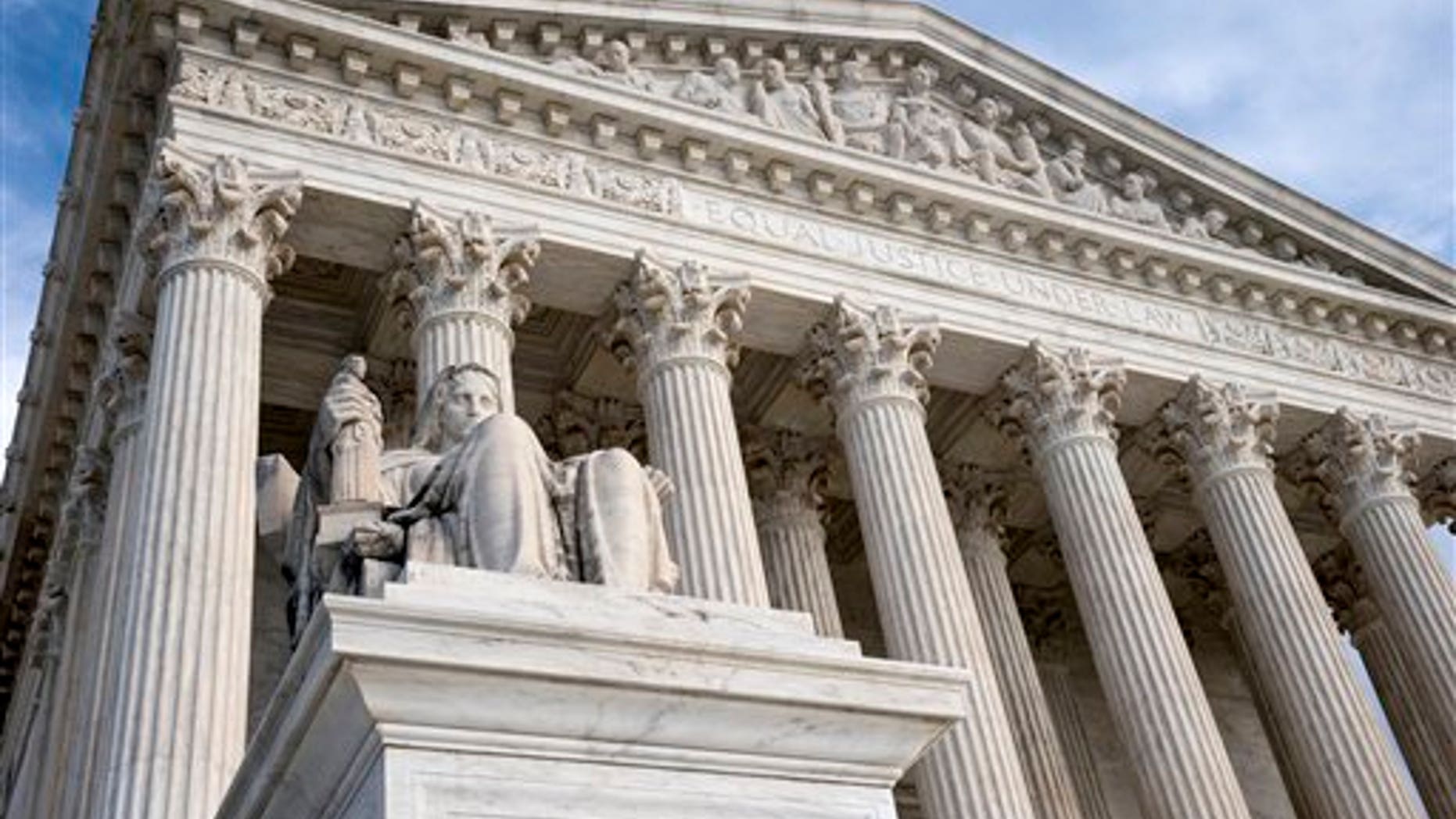 Texas' controversial voter identification law will remain in effect, possibly through November's elections, after the Supreme Court on Friday denied an emergency request from a coalition of Latino advocacy groups and Democratic lawmakers who say the measure is discriminatory.
The unsigned order from the justices did not explain their reasoning, or whether there was any opposition. While it is a temporary decision, it could affect enforcement of similar laws in other states during a hotly contested presidential election year.
A lawsuit challenging the Texas law known as SB 14 is still pending in a federal court, and the immediate issue was whether it could be enforced until the legal issues are fully resolved. A federal appeals court will hold a hearing next month on the issue, and the Supreme Court indicated it could revisit the issue later this year.
One of the strictest such laws in the country, it requires voters to provide certain government-issued photo ID in order to cast a ballot. Texas officials and the U.S. Justice Department agree more than 600,000 eligible voters in the second-largest state lack one of the required IDs.
Opponents say a disproportionate number are poor Hispanic and black voters.
But state officials claim there have been no problems such as large numbers of eligible voters being turned away.
A federal appeals court ruled the 2011 law had a "discriminatory effect" in violation of the landmark Voting Rights Act. But the Supreme Court two years later struck down the VRA's key enforcement provision, muting much of the federal government's ability to monitor and block state laws that may deny voters fair, unfettered access to the polls.
Against that backdrop is the Texas voter ID law, affecting more than 14 million voters this election cycle. The 5th Circuit U.S. Court of Appeals is poised to take another look at the issue in coming months, but both sides are at odds over its continuing enforcement. The ID requirements were used during the Texas primary last month, as well as the 2014 elections.
The high court case is Veasey v. Abbott (15A999).