Study: Gov't losing billions on 'inefficient' tax subsidies that don't curb climate change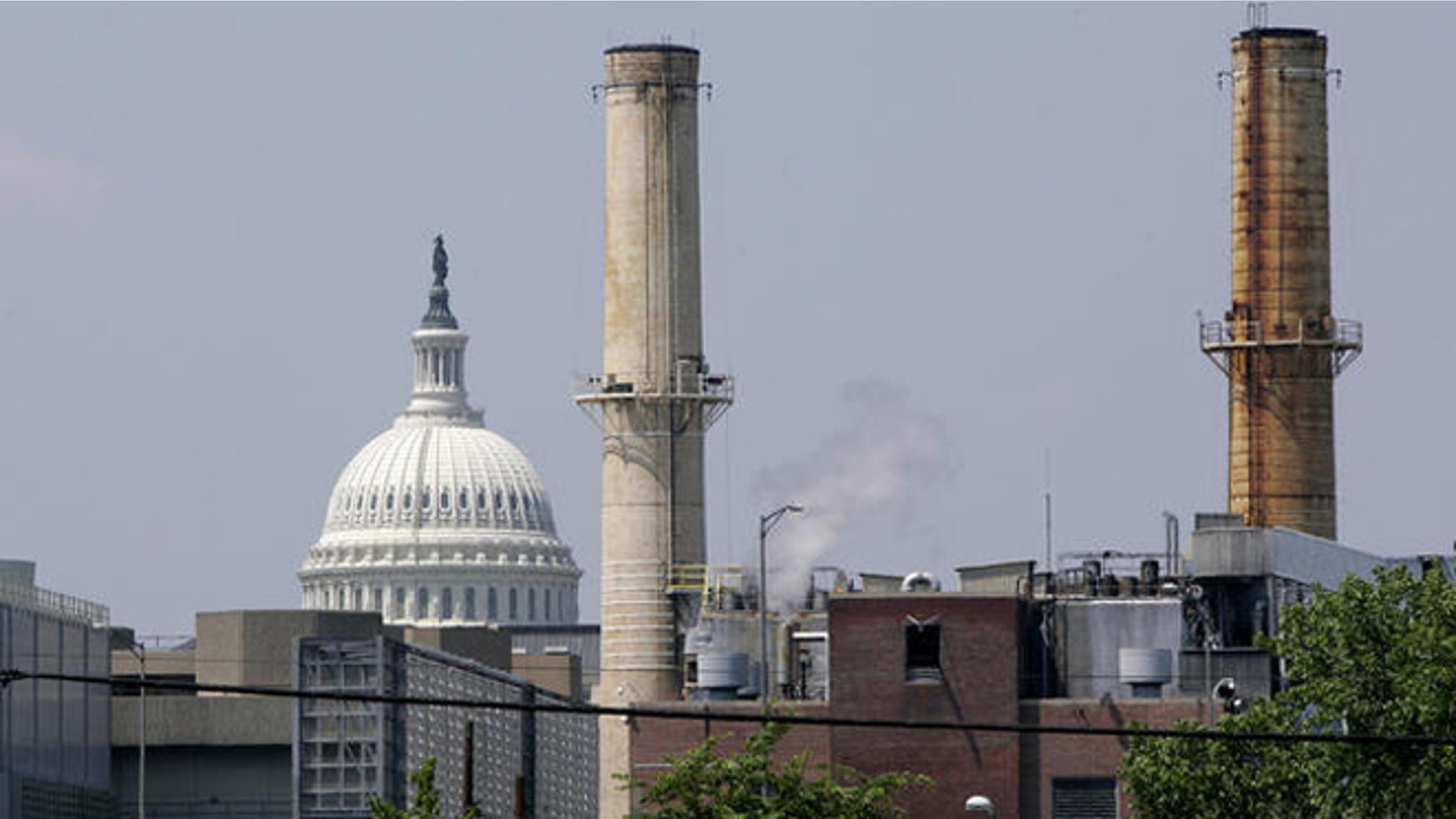 As America's debt rises to unsustainable levels, the U.S. government is losing billions every year on energy tax subsidies that do little to combat climate change.
That's according to a tough report released this week by the National Research Council. The non-partisan academic report concluded that current tax policies are a "poor tool" for addressing climate change -- and a costly one.
It found energy subsidies in 2011 and 2012 cost $48 billion, with limited results.
"Very little if any GHG (greenhouse gas) reductions are achieved at substantial cost with these provisions," the report concluded.
The report coincided with a renewed call for action from President Obama on climate change. During a wide-ranging speech in Berlin on Wednesday, the president called climate change the "global threat of our time" and demanded "bold action" to address it.
It's unclear whether the findings will spur Congress to find more effective tax policies, or to simply move away from using the tax code as an anti-climate change tool.
The latest report acknowledged that tax policy can be an effective way to address climate change. It suggested the "most efficient way" to tackle the issue would be to charge for emissions, an option many Republicans oppose on the grounds it would be costly to businesses.
But the National Research Council said the existing hodgepodge of tax rules isn't really working.
"The committee has found that several existing provisions have perverse effects, while others yield little reduction in GHG emissions per dollar of revenue loss," the report said, while acknowledging that many of the policies it reviewed were not designed with emissions reduction as the primary objective.
Some of the policies, though, are aimed in large part at curbing energy use, to limited effect. The study looked at tax credits for renewable electricity, and found the impact was "small" -- translating to about a .3 percent emissions reduction.
The study said this credit was among "the most costly."
It also looked at energy-efficiency credits for home improvements, and determined they are "unlikely to produce major savings" in emissions.
Further, the council looked at biofuels credits and found they had a "counterintuitive" effect. Though it might seem "obvious" that subsidizing biofuels would reduce emissions since they rely on renewable resources, the study said, other findings showed the credits "encouraged the consumption of motor fuels" by lowering prices.
The National Research Council is part of the National Academy of Sciences and the National Academy of Engineering. The study was completed at the request of Congress.
The study did not look at all tax policies and their effect on emissions. But it looked at energy-sector provisions and said the most comprehensive study shows their "combined impact is less than 1 percent of total U.S. emissions."