Stripper who fled to Dominican Republic after vicious stabbing back behind bars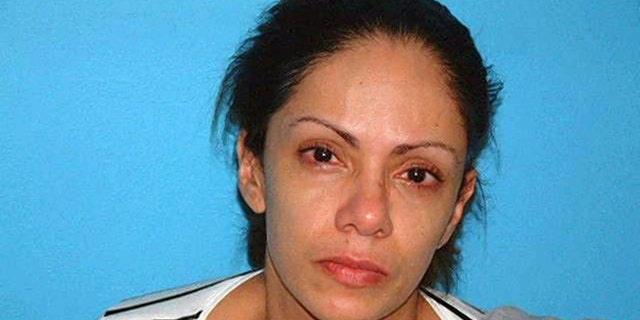 NEWYou can now listen to Fox News articles!
A stripper who cut up a fellow dancer during a barroom brawl in 2007 is back behind bars in the U.S. after being arrested in the Dominican Republic.
Katherine Pimental, 35, was a dancer at the King's Inn strip club in Dartmouth, Massachusetts when in July 2007 she allegedly carried out a vicious attack on a fellow stripper in a bathroom stall.
"The victim sustained severe injuries to her face and arm," Bristol District Attorney Thomas Quinn told the Boston Herald.
For the attack, Pimental was hit with a slew of charges including mayhem, assault to maim, assault and battery with a dangerous weapon, assault and battery on a police officer, resisting arrest, operating under the influence, and disorderly conduct
Pimentel was arrested shortly after the attack and released on $5,000 bail.
While she did attend her pre-trial hearing, she disappeared on the eve of her of her trial in 2009.
Police had continued searching for the sneaky stripper and U.S. Marshalls ended up tracking her down and arresting her in the Dominican Republic.
Pimentel was brought back to the U.S. and is expected to be arraigned in Fall River Superior Court this week. She will also be charged with bail-jumping on top of the laundry list of charges she already faces for the 2007 strip club incident.
Like us on Facebook
Follow us on Twitter & Instagram