State Sen. Meeks Announces Run for Chicago Mayor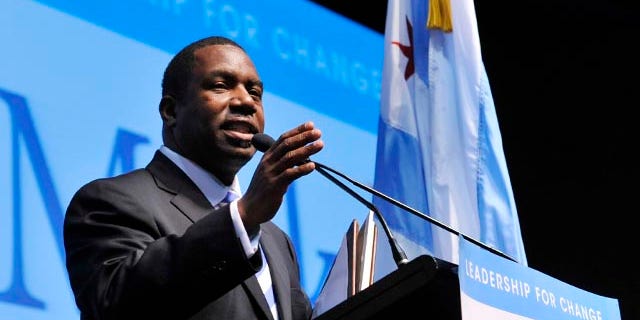 CHICAGO -- Illinois state Sen. James Meeks says he's running for mayor of Chicago.
Meeks made the announcement Sunday at the University of Illinois at Chicago. The state senator is also pastor of a megachurch on the South Side.
He's the third candidate to officially join the race this weekend. Former White House chief of staff Rahm Emanuel announced his candidacy Saturday and U.S. Rep. Danny Davis made his run official earlier Sunday.
They're running to replace Mayor Richard Daley, who announced in September he wouldn't seek a seventh term. The election is Feb. 22.
The field also includes City Clerk Miguel del Valle and former Chicago school board president Gery Chico, who have already declared.
Former U.S. Sen. Carol Moseley Braun plans an official announcement soon.