Soros says he would like to see Trump fail as president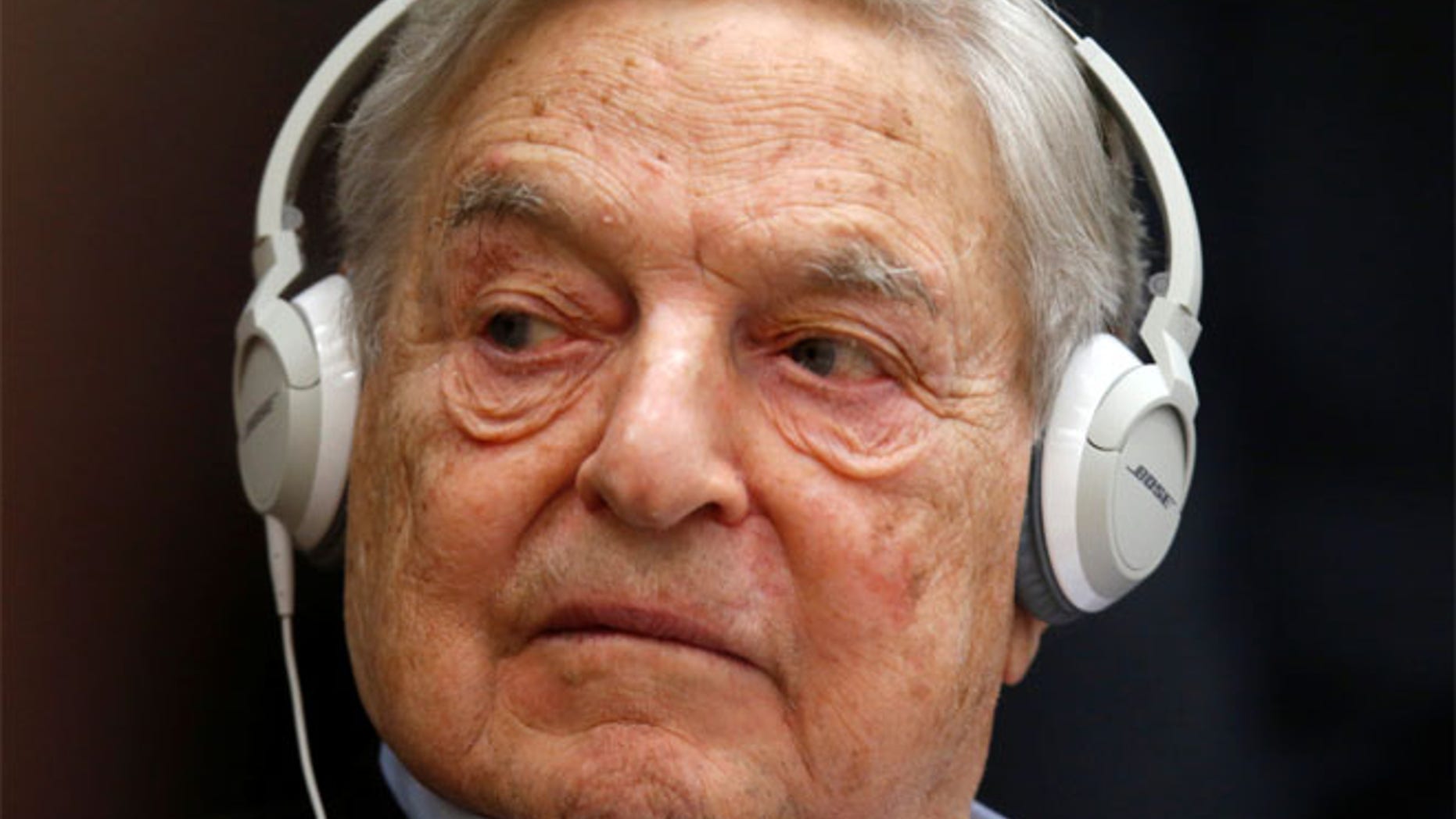 Billionaire investor and Democratic donor George Soros said in an interview Thursday that "people like me" would like President-elect Donald Trump to fail as president.
He made the comment during an interview with Bloomberg News at his annual media dinner at the World Economic Forum in Davos. The 86-year-old was recently in the news when he reportedly lost nearly $1 billion after Trump's election over a too-cautious approach to the market.
"I personally am convinced that he is going to fail," Soros said. "Not because of people like me who would like him to fail. But because his ideas that guide him are inherently self-contradictory and the contradictions are actually already embodied by his advisers…and his cabinet."
Soros Fund Management LLC has about 250 traders and manages about $30 billion. The billionaire took a more active role in the company in anticipation of turmoil in China and the European Union, the report said, citing people familiar with the matter.
Soros, who last year, called on a "global system of political decision-making," came out strongly against Trump during the campaign. He reportedly contributed  $7 million to Priorities USA Action and gave Clinton's campaign the maximum $2,700 donation. He also contributed $5 million to a super PAC aimed at mobilizing Latinos and other immigrants in hopes to stop the Trump campaign.
Soros has a long history of contributing millions to liberal political causes, and pockets don't get much deeper than his. He ranked No. 23 in the latest Forbes richest men list.
The Wall Street Journal reported that overall, Soros' fund is up about 5 percent on the year.