Solar company that got millions from Oregon to suspend Portland operations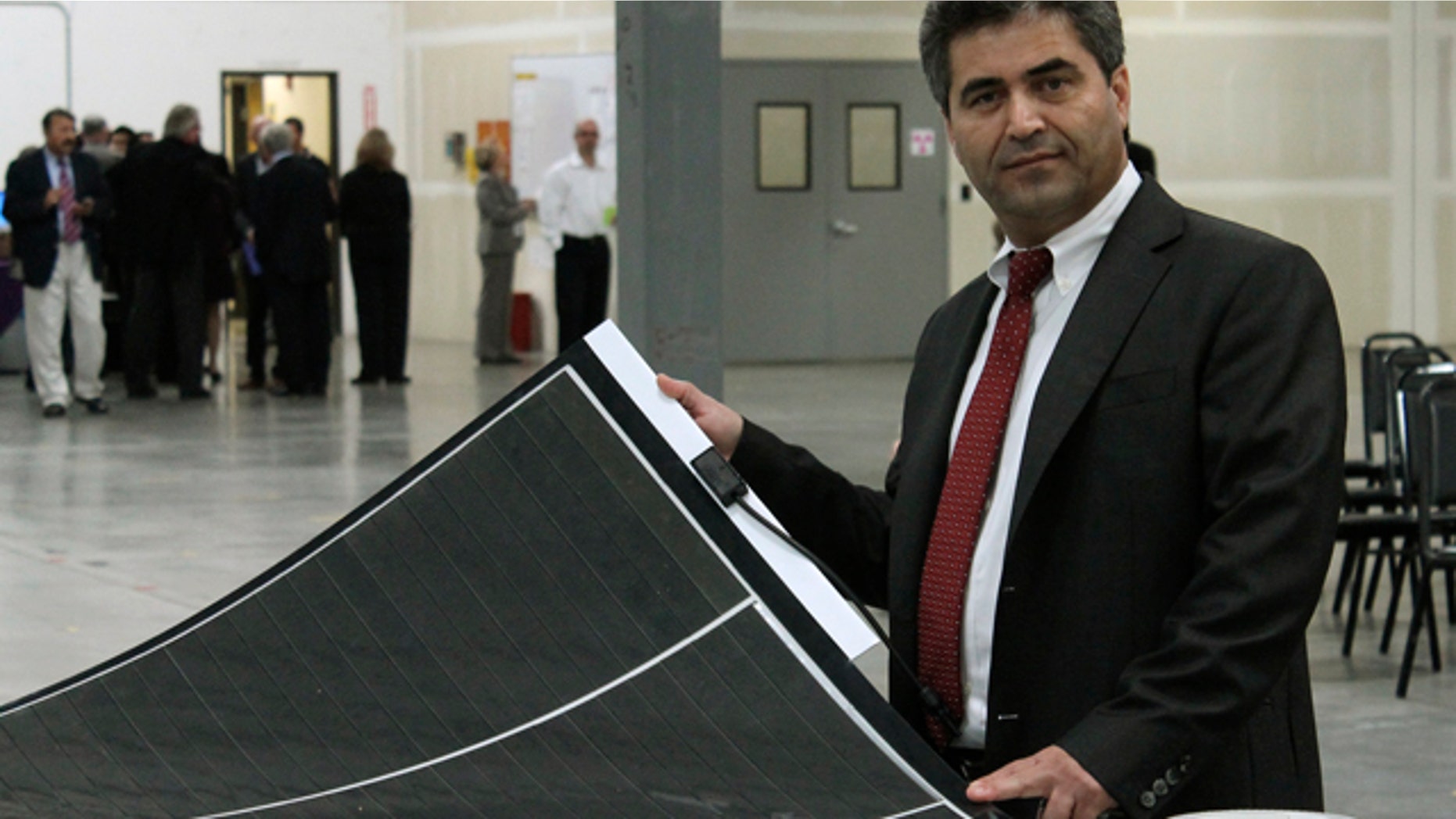 A company that got millions in Oregon government incentives to manufacture innovative, roll-on solar panels says it is turning off the lights in its Portland factory, raising questions about how much taxpayers may be stuck for.
SoloPower tried to break into a solar market that was generally in trouble and offered a product that was both more expensive and less efficient than that of competitors, industry analysts told The Oregonian newspaper.
The company based in San Jose, Calif., notified the state Monday that it would suspend its Portland operations in June and lay off 29 workers.
SoloPower's chief legal officer, Julian Biggs, cited "significant downturn in business and the need for a major reorganization." The notice to the state said the decision is expected to be permanent.
The company got a $10 million loan and $20 million tax credit from state and local agencies.
The Oregon Department of Energy signed off on the $10 million loan, half of it guaranteed by the city of Portland and the Portland Development Commission.
The company is current on the loan, and if it defaults, the agency is first in line for the company's Portland equipment, said Energy Department spokeswoman Diana Enright.
In addition, the state's Business Development Department approved a $20 million tax credit that stood to net the company $13.5 million after it sold the credits at a discount.
Early on, the company projected that a $340 million plant would eventually employ 450 people. The idea was to manufacture "thin film" sheets that could be produced by the mile to be applied to the roofs of big-box stores that couldn't support crystalline silicon modules.
But the solar business has been battered in a glutted market.
For example, SolarWorld, a German company with 700 employees in Hillsboro, has announced more losses, postponed its annual meeting and seen its stock plunge to a nine-year low. SoloPower's San Jose headquarters has cut back, as well.
And SoloPower's panels were costly, said industry analyst Ed Cahill of Lux Research Inc. in Boston.
In September, SoloPower was asking $1.80 a watt, he said, while conventional panels were about 70 cents a watt.
Cahill and Paula Mints of SPV Market Research in San Jose, Calif., said the flexible panels were also less efficient than either conventional panels or the products of thin-film competitors.
But Mints said SoloPower could have succeeded had investors shown more patience. "This company deserved a chance," she said.