Senate Foreign Relations Chair Menendez Says Syria Strike Could Happen By Monday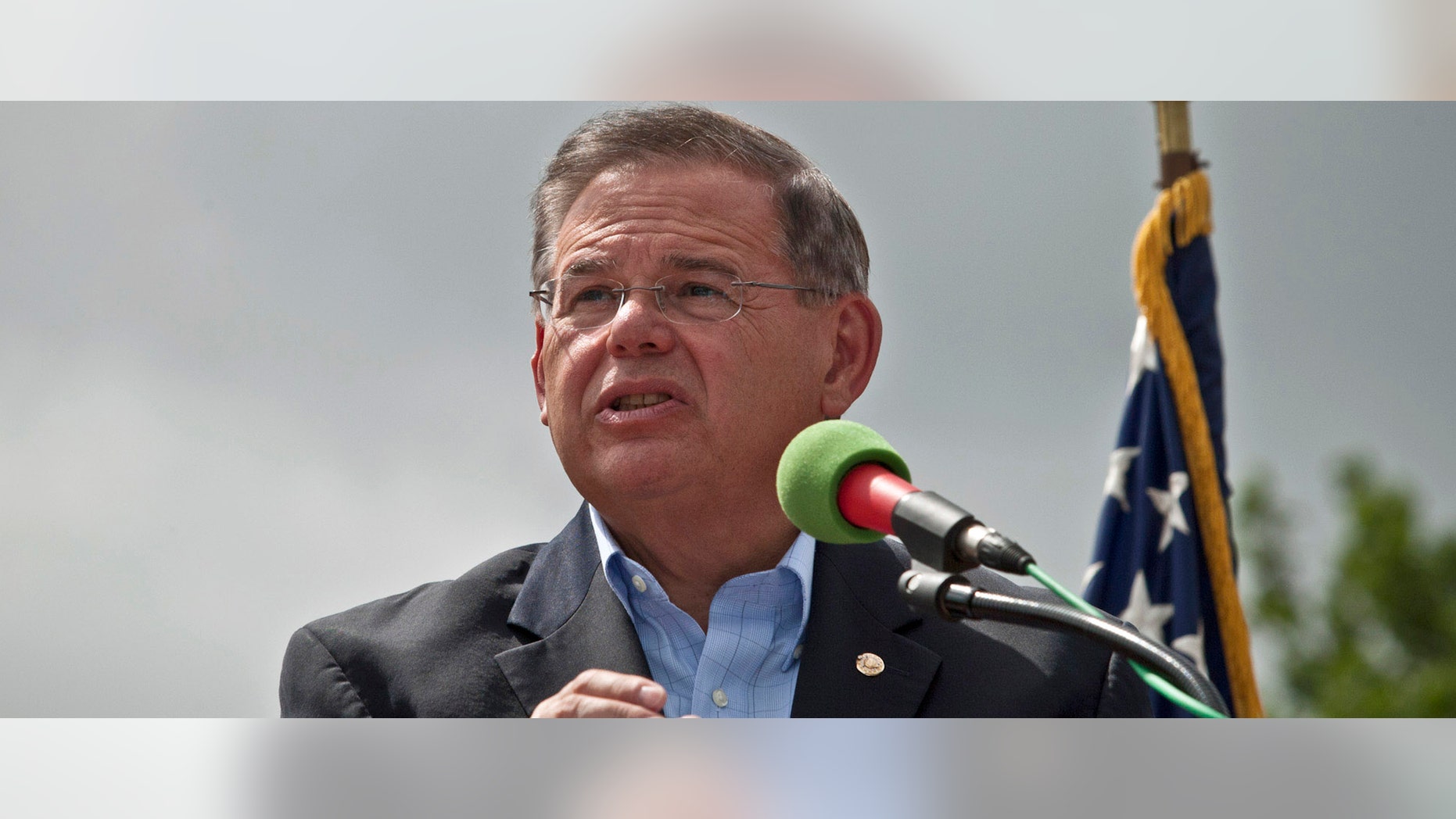 U.S. Sen. Robert Menendez, chairman of the Senate Foreign Relations Committee, said a U.S. military strike could happen shortly after United Nations inspectors leave Syria this weekend and release their assessment about the apparent chemical weapons attack in the country.
United Nations inspectors have finished collecting samples from the site of the alleged attack, and were preparing to leave for The Hague on Saturday. They plan to take the samples to several laboratories in Europe.
"Their mandate is to determine whether there was an attack and whether there were chemical weapons," Menendez said to Fox News Latino on Friday. "I don't see [military action] happening before the U.N. inspectors get out."
Stressing that only President Obama knows for sure when and how he would act, and that he is offering theories, Menendez said: "It could be Monday or Sunday."
"The president can choose to pursue a course of action at any time," said the Democrat from New Jersey.
On Friday, at a speech at the State Department, Secretary of State John Kerry spoke forcefully about evidence indicating a chemical attack and a link to the Bashar Assad's regime. He did not give details or a time frame regarding military action, but both he and the president spoke as if it was an inevitability.
"Read for yourselves the evidence from thousands of sources," Kerry said. "This is the indiscriminate, inconceivable horror of chemical weapons. This is what Assad did to his own people."
Menendez, who was on conference calls Thursday and Friday with Kerry and National Security Adviser Susan Rice, among others, said that any strike would need to be "a limited set of strikes that can deteriorate and deter Assad's ability to deliver a chemical weapons attack again."
The senator said the action "would be a limited engagement, probably with a couple of our allies, I don't think it would be very long."
For its part, the administration did nothing to discourage the predictions that military action would occur — and soon. It was an impression heightened both by strongly worded remarks by Kerry and the assessment that cited "high confidence" that the Syrian government carried out the attack.
U.S. warships were in place in the Mediterranean Sea armed with cruise missiles, long a first-line weapon of choice for presidents because they can find a target hundreds of miles distant without need of air cover or troops on the ground.
"We have acknowledgment that there was a chemical attack," Menendez said, referring to the Obama administration's release hours earlier of an unclassified intelligence report on the use of chemical weapons in Syria. "The question [has been] who did it."
Assad's government denies the allegations and insists the rebels trying to remove him from power are to blame for any chemical attack, and Russia is among the countries lining up behind him.
Menendez called the regime's finger-pointing at the rebels preposterous, saying that if they had the ability to launch such attacks, they would already have done so against Assad and his forces.
"The bottom line is this [chemical attack] must be reacted to because you have to send a clear global message that the use of chemical weapons will have severe consequences," he said, adding that "this comes from someone who voted against the war in Iraq and has been an advocate of a quicker withdrawal in Afghanistan."
In his own public comments, Obama said Friday he is weighing "limited and narrow" action against Syria as the administration bluntly accused Assad's government of launching the attack that they said killed at least 1,429 people — far more than previous estimates — including more than 400 children.
Obama is scheduled to meet fellow world leaders next week at Group of 20 summit meeting in St. Petersburg, Russia. Some leaders of other nations have suggested that he wait until he speaks with them before making any moves against Syria.
"Does he order an attack before, or does he wait to come back [from the summit]?" Menendez asked rhetorically, painting the kind of decisions Obama likely is weighing. "He could also cancel his trip, because if you have those military actions, you want to sit in a Situation Room and see how the mission goes and see the responses and consequences of it."
"Only the president, ultimately, has the ability to decide," Menendez said.
Video said to be taken at the scene of the attack shows victims writhing in pain, twitching and exhibiting other symptoms associated with exposure to nerve agents. The videos distributed by activists to support their claims of a chemical attack were consistent with Associated Press reporting of shelling in the suburbs of Damascus at the time, though it was not known if the victims had died from a poisonous gas attack.
Residents of Damascus stocked up on food and other necessities in anticipation of strikes, although no signs of panic or shortages were evident.
In addition to the dead, the assessment reported that about 3,600 patients "displaying symptoms consistent with nerve agent exposure" were seen at Damascus-area hospitals after the attack. To that, Kerry added that "a senior regime official who knew about the attack confirmed that chemical weapons were used by the regime, reviewed the impact and actually was afraid they would be discovered." He added for emphasis: "We know this."
The assessment of how many were killed in the attack did not explain its unexpectedly large casualty count, far in excess of an estimate from Doctors without Borders.
Some have called, Menendez said, "for Congress to be convened to have its own voice and vote" on what action to take against Syria. Members of Congress are expected to return from summer recess the week of Sept. 9. But some, including Sen. Ted Cruz, a Republican from Texas, has said he and other lawmakers would return to Washington for a special session to discuss Syria.
"Whether or not that happens is another matter," Menendez said.
The looming confrontation is the latest outgrowth of a civil war in which Assad has tenaciously — and brutally — clung to power. An estimated 100,000 civilians have been killed in more than two years, many of them as a result of attacks by the Syrian government on its own citizens.
"We have to send a clear message, otherwise regimes that have chemical weapons will believe they can with impunity," Menendez said. "Today it's Syria, tomorrow it could be an attack against one of our allies, or one of our interests somewhere in the world, against our troops or an embassy."
The Associated Press contributed to this story.