Senate budget deal provides back pay for furloughed federal workers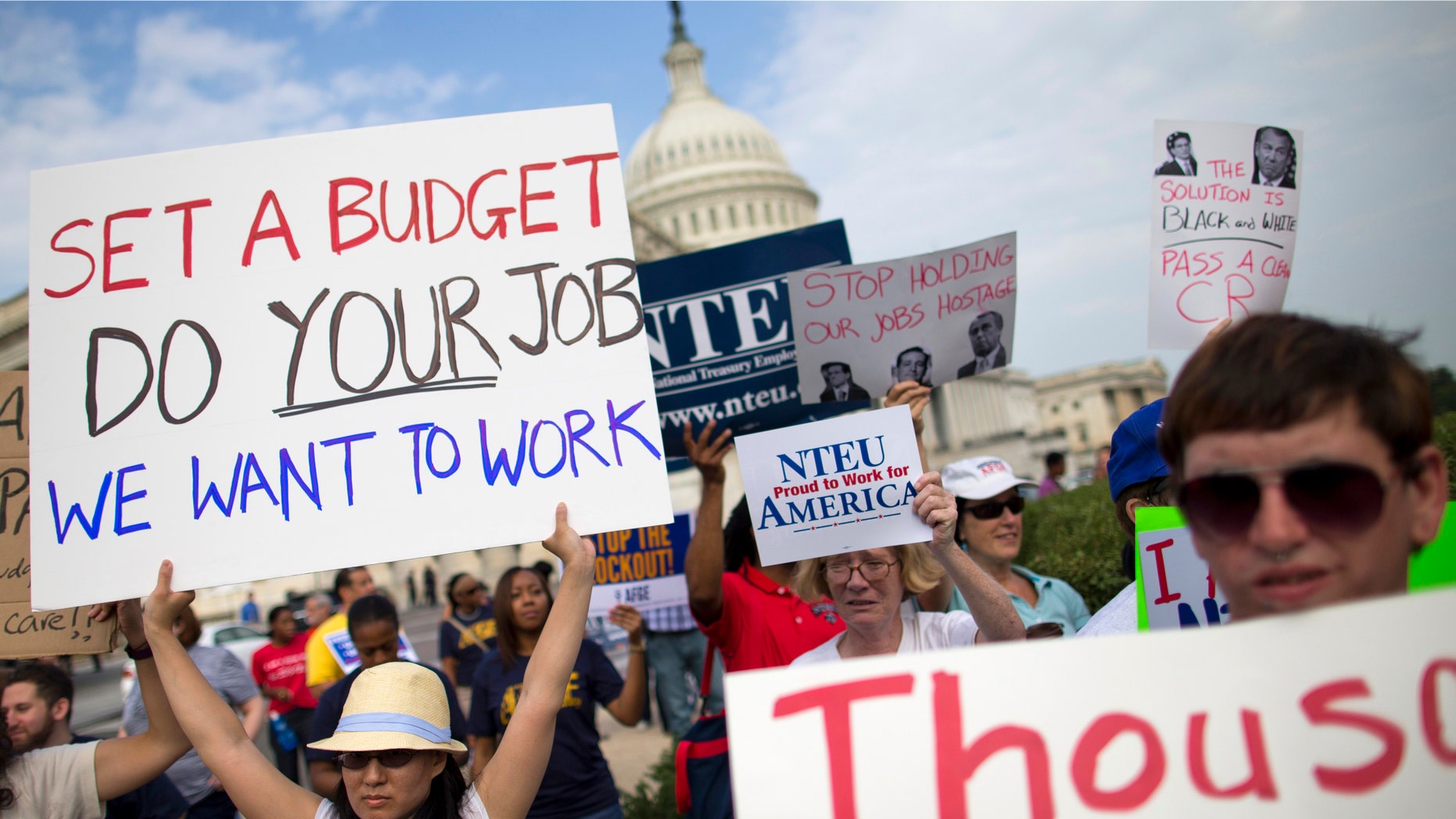 The bipartisan Senate agreement to end the partial government shutdown and raise the debt ceiling will also offer compensation to federal workers who have been furloughed since Oct. 1.
The plan, authored by Senate Majority Leader Harry Reid and Republican Leader Mitch McConnell, calls for employees to receive back pay for the days they were furloughed "as soon as practicable."
About 800,000 federal workers were furloughed as negotiations over the partial shutdown dragged on, though some were later called back to work.
The plan also includes a provision that appropriates money for the widow of longtime New Jersey Sen. Frank Lautenberg, who died in June.
Bonnie Englebardt Lautenberg will receive $174,000, which is equal to the annual salary Lautenberg received as a member of Congress. Lautenberg was one of the wealthiest members of Congress.