Secretary of State Kerry's wife in critical condition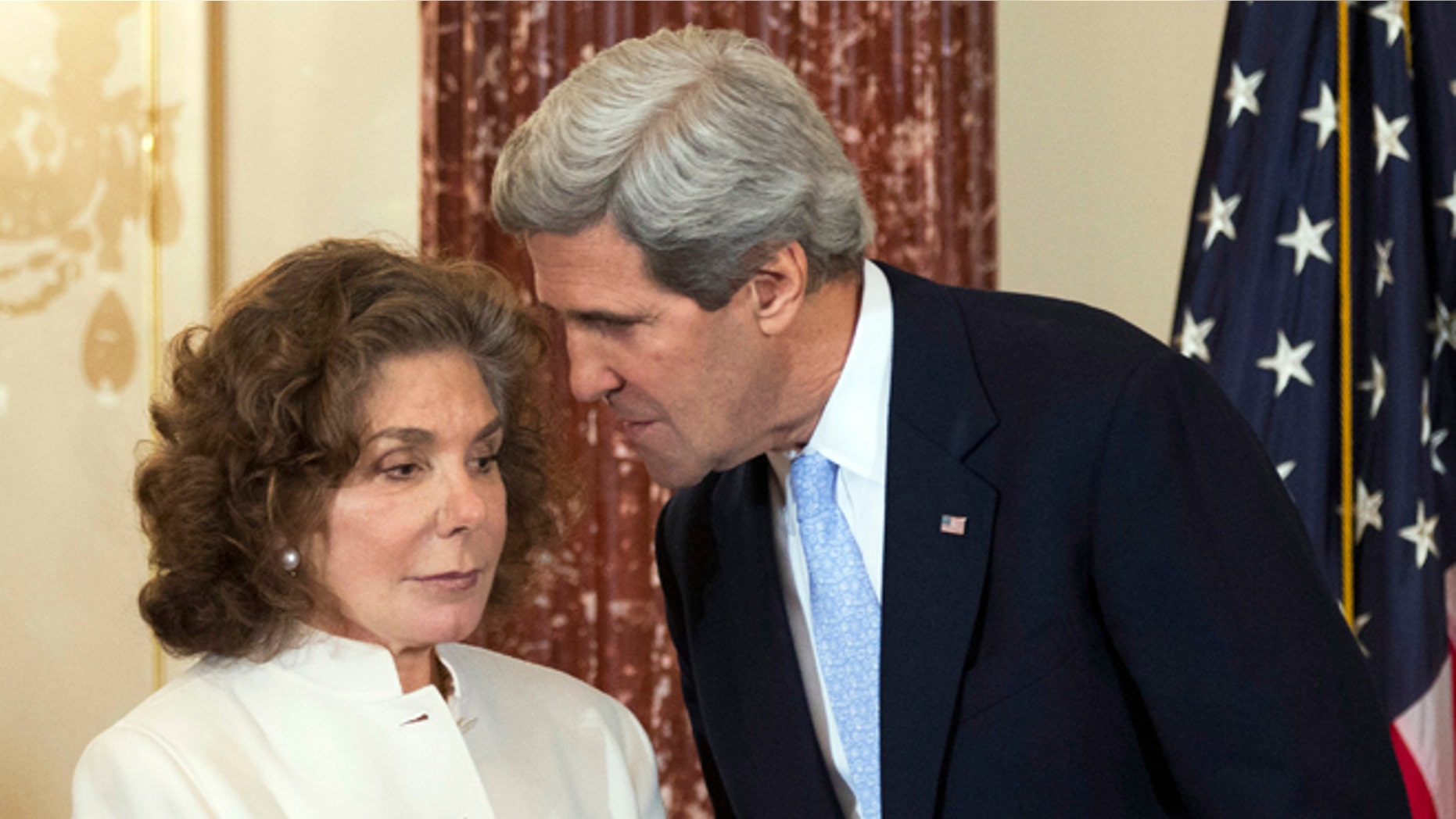 Teresa Heinz Kerry, the wife of U.S. Secretary of State John Kerry, is in critical but stable condition after being rushed to a hospital in Nantucket, Mass.
"Late Sunday afternoon, Mrs. Teresa Heinz Kerry was taken by ambulance to Nantucket Cottage Hospital, accompanied by her husband, Secretary of State John Kerry," John Kerry's spokesman Glen Johnson said in a statement. "Once doctors had stabilized her condition, she was transferred to Massachusetts General Hospital in Boston, again accompanied by the Secretary. The family is grateful for the outpouring of support it has received and aware of the interest in her condition, but they ask for privacy at this time."
Heinz Kerry was admitted into the emergency room at Nantucket Cottage Hospital after 3:30 p.m. Sunday, hospital spokesman Noah Brown said
Heinz Kerry arrived at the facility in critical condition, and remained that way early Sunday evening, although doctors had stabilized her, Brown said.
Brown said he could not immediately release any more details about the patient's condition or her illness.
Nantucket Police Lt. Jerry Adams said a call requesting medical aid was received just after 3:30 p.m. for a home on Hulbert Avenue, and an ambulance was dispatched. Online records show the property is connected to Heinz Kerry's family.
Heinz Kerry is the widow of former U.S. Senator John Heinz, heir to the Heinz ketchup fortune. She married John Kerry in 1995.
Doctors treated her for breast cancer in December 2009.
She previously has said she found in late September that year that she had cancer in her left breast after having her annual mammogram.
A month later, she underwent lumpectomies on both breasts at a Washington hospital after doctors also discovered what they thought was a benign growth on her right breast.
That diagnosis was initially confirmed in postoperative pathology, but two other doctors later found it to be malignant.
In November 2009, Heinz Kerry had another pair of lumpectomies performed at Massachusetts General Hospital.
John Kerry has been at the Nantucket home since returning from nearly two-week around-the-world diplomatic trip to the Mideast and Southeast Asia in the pre-dawn hours of July 3.
Before his wife's medical problem, he had planned to return to Washington on Monday and then co-host with Treasury Secretary Jack Lew high-level strategic and economic talks with senior Chinese officials on Wednesday and Thursday.
Kerry had also spoken of his desire to make his sixth trip to Israel as secretary starting at the end of the week. State Department officials said Kerry's schedule is now influx pending developments with his wife's health.
The Associated Press contributed to this report.