Schwarzenegger Vows to Reschedule Execution of Convicted Rapist-Murderer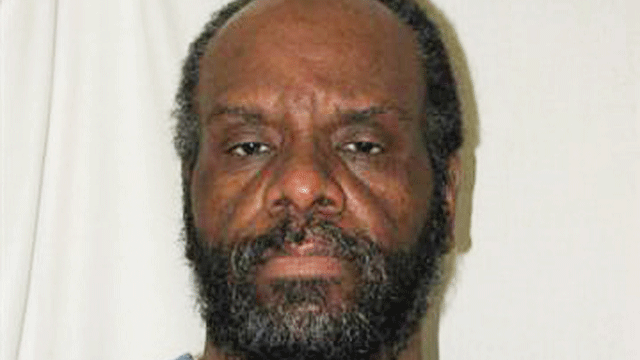 California Gov. Arnold Schwarzenegger pledged to reschedule the execution of a convicted rapist and murderer after the state's effort collapsed amid two legal setbacks in as many days that could take months to resolve.
The planned execution of Albert Greenwood Brown for Thursday night was California's first attempt in nearly five years. State officials called it off after a state Supreme Court ruling made Friday the earliest possible day that Brown could be given a lethal injection. But by then, the state's entire supply of a drug used during the process would have expired.
"He was convicted and sentenced to death by a jury of his peers, and now 30 years later the state is still unable to carry out his execution," Schwarzenegger said in a written statement. "It is absurd that our legal system continues to prevent the state from carrying out the will of the people."
Before the execution was canceled, Schwarzenegger had declined Brown's request for clemency. He said in his statement that Brown's execution will be rescheduled once the court challenges are resolved.
It was unclear when the state might try again to execute Brown, since it won't receive a new supply of sodium thiopental until early next year at the soonest.
Brown was sentenced to death in 1982 for raping and strangling to death 15-year-old Susan Jordan with her own shoe lace as she was on her way to school. Brown later had taunted Jordan's mother with a phone call saying she would never see her daughter again.
"The appeals process in California has proven to be nothing more than a never-ending war of attrition against justice and the rights of victims and their families," said Karen Jordan Brown, the victim's sister. "The distress that this process has brought upon the Jordan family is profound and unfathomable, but has only tempered our convictions in favor of capital punishment."
Brown's attorney and death penalty foes had accused the attorney general's office of rushing to execute the inmate before the drug supply expired.
"I'm relieved," John Grele, one of Brown's attorneys, said about the canceled execution attempt. "This was a hastily designed plan."
The state high court ruling came a day after U.S. District Judge Jeremy Fogel blocked the execution that had been scheduled for Thursday night. Fogel said he wanted more than a few days to determine whether California's new lethal injection process passes constitutional muster by avoiding cruel and unusual punishment.
The attorney general appealed that decision Wednesday morning to the 9th U.S. Circuit Court of Appeals only to withdraw it in the afternoon. Senior Assistant Attorney General Ronald Matthias told the appeals court that "in light of the order of the Supreme Court of California ... no execution of Albert Greenwood Brown can occur on Sept. 30, 2010, as a matter of state law."
The attorney general's office gave no new date for the execution of Brown, but said one would "be sought in accordance with applicable law and in conformity with all court orders."
The Associated Press contributed to this report.