Scalise shooting: House passes resolution honoring injured, first responders
The House of Representatives adopted a resolution on Thursday honoring U.S. Capitol Police, first responders and those wounded in the shooting at a congressional baseball practice on Wednesday that left Majority Whip Steve Scalise and a lobbyist in critical condition.
House Majority Leader Kevin McCarthy, R-Calif., led the charge on the resolution on the House floor, drawing bipartisan applause from members.
"As a House, we join together in prayer, hope and gratitude today," McCarthy said in a statement. "And in the face of an attack that targeted our colleagues and our friends, an attack that threatened to further strain our nation's fraying bonds, we speak with uncommon unity to declare that debates in America are resolved through respectful discourse, not with arms, that political differences are settled with ballots, not bullets, and that we are best when we disagree with charity, not violence."
The resolution expressed "gratitude for the heroic actions of the United States Capitol Police and other first responders in the attack on members of Congress on June 14, 2017, and expressing hope for a full recovery for the injured." It also lists the victims and first responders in Wednesday's shooting carried out by James Hodgkinson, who died from his injuries later that day.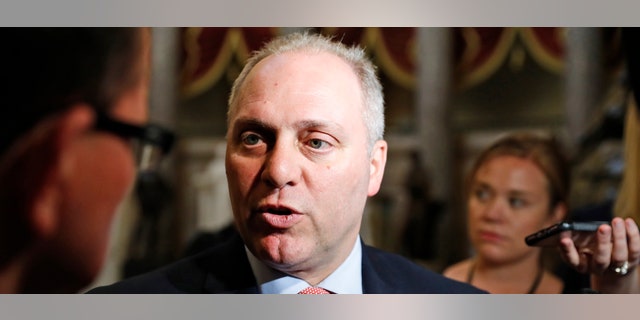 The resolution acknowledged U.S. Capitol Police Special Agents Crystal Griner, David Bailey and Henry Cabrera, who responded to the attack -- Griner and Bailey both sustained injuries; former legislative aide and current Tyson lobbyist Matthew Mika, who is stable, but remains in critical condition; Zack Barth, a legislative aide to Rep. Roger Williams, R-Texas, who was shot in the leg; and Majority Whip Scalise, who also remains in critical condition and expects to undergo another surgery for his injuries.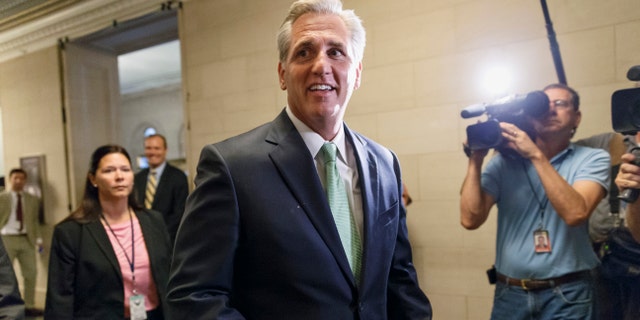 The House "expresses its thanks" to first responders from Alexandria, Va., and "its hope for a speedy and full recovery for the injured."
"As we pray and as we wait, more detailed descriptions of the heroic actions of the Capitol Police continue to emerge. Each and every harrowing recollection leaves us more thankful than ever for the Capitol Police," McCarthy said in a statement. "They saved lives, and those lives testify to their bravery and selflessness better than words ever will."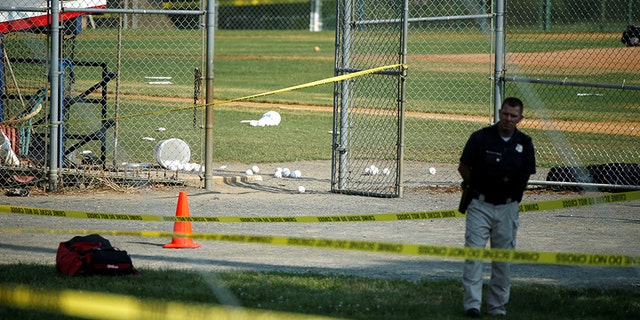 The resolution quoted the floor remarks made by Speaker Paul Ryan, R-Wis., Wednesday that "an attack on any member of Congress is an attack on every member," as well as the "institution and the very principle of representative democracy."
The shooting occurred at a Republican baseball team practice on Wednesday ahead of the annual charity Congressional Baseball Game at Nationals Park scheduled for Thursday night. The game benefits organizations including the Washington Literacy Center, the Boys and Girls Club of Greater Washington and the Washington National Dream Foundation.
CONGRESSIONAL BASEBALL GAME REMAINS ON FOR THURSDAY
Lawmakers added the "Fallen Officers Fund" to the list of charities that will benefit from game proceeds.
Organizers of the event told Fox News that more than $1 million has been raised for Congressional Sports for Charity ahead of the game, "due to the outpouring of support and generosity of our existing and new sponsors." Last year's game reportedly raised $500,000.
McCarthy said: "Our national unity rests on firm foundations that no single person or act could ever shake."
Fox News' Chad Pergram, Peter Doocy contributed to this report.