Sanders drives to put out Scaramucci tirade fire
NEWYou can now listen to Fox News articles!
WASHINGTON – After newly hired White House communications director Anthony Scaramucci set off a firestorm Thursday with vulgar remarks in a New Yorker magazine interview, White House press secretary Sarah Huckabee Sanders was quick to try to put out the blaze.
Sanders told reporters outside the White House on Thursday that she hoped Scaramucci could learn to use more restraint in his rhetoric – especially when discussing fellow Trump administration staffers.
"Anthony has put out a statement that has made pretty clear that sometimes he is a passionate guy and he has made pretty clear that sometimes he has let that passion get the better of him," Sanders told a reporter outside the West Wing. "I don't anticipate he will do it again."
Scaramucci "is a passionate guy and he has made pretty clear that sometimes he has let that passion get the better of him. I don't anticipate he will do it again."
Sanders also addressed concerns that Scaramucci might be serious in wanting to "kill" leakers in the White House, as he was quoted as saying.
"In terms of people's safety, I certainly hate that somebody feels that way, but I have worked with an incredible team over the last six months," Sanders told Fox News. "We have a great group of people. I love coming to work every day. I consider it a privilege. I certainly feel very safe in the building, and happy to be here."
In the interview, Scaramucci bluntly assailed his top White House rival, chief of staff Reince Priebus, as well as Trump's chief strategist, Steve Bannon. He also threatened "leakers" among his new staff, or White House staffers who serve as unnamed sources to the White House press corps.
"They'll all be fired by me," Scaramucci told a New Yorker reporter, after the reporter refused to divulge a source. "I fired one guy the other day. I have three to four people I'll fire tomorrow. I'll get to the person who leaked that to you."
One White House official expressed concern about Scaramucci's comments since being hired.
"This is getting out of hand. I am honestly getting concerned for my safety in the office tomorrow," the official, who is well liked by many among the different factions in the White House, told Fox News exclusively Thursday.
The official said Scaramucci's tough language in the article was not only concerning but below the dignity and decorum of White House traditions and etiquette.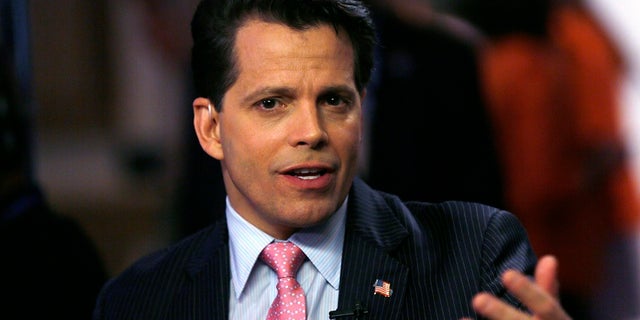 "This type of behavior is unbelievable," the official told Fox News. "Working in the White House and something like that is said … it is a disgrace."
Thursday's Scaramucci episode has become a combustible and potentially defining moment of the first six months of the Trump White House. The new communications director, with smooth-talking skills in the briefing room and a stellar Wall Street background, unleashed a barrage of expletive-laden comments to the New Yorker.
"Reince is a (expletive) paranoid schizophrenic, a paranoiac," he told the New Yorker about the White House chief of staff, who has apparently fallen out of favor with Trump.
Scaramucci also took a shot at Bannon.
"I'm not Steve Bannon, I'm not trying to suck my own (expletive)," Scaramucci said. "I'm not trying to build my own brand off the (expletive) strength of the president. I'm here to serve the country."
Scaramucci later tweeted his response to the article.
"I sometimes use colorful language. I will refrain in this arena but not give up the passionate fight for @realDonaldTrump's agenda. #MAGA"