Rubio Slams Crist Over Independent Senate Bid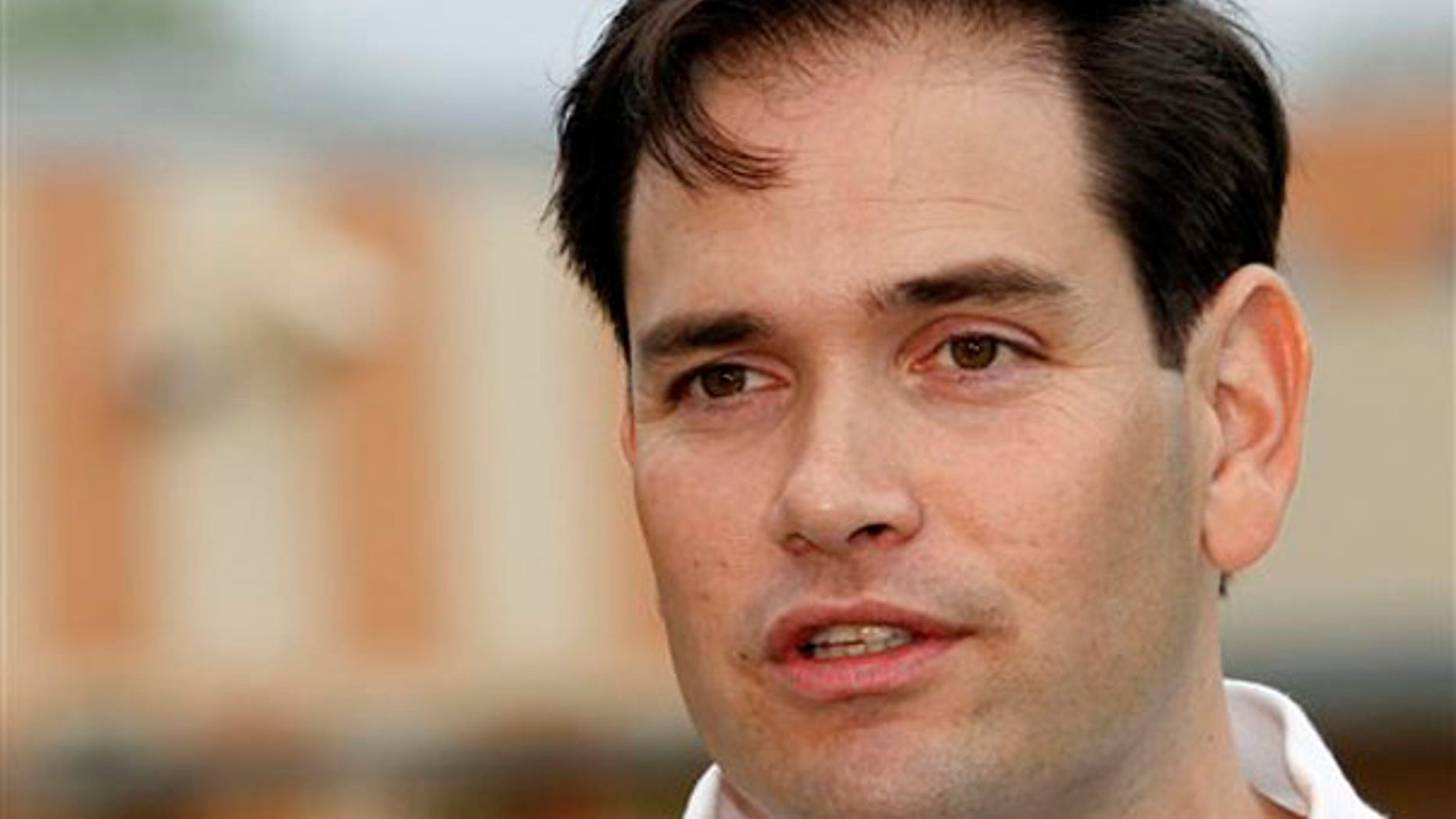 Republican Senate candidate Marco Rubio on Sunday slammed Florida Gov. Charlie Crist for bolting the GOP to run as an independent in his state's Senate race, saying voters will never be able to hold him accountable.
Crist announced Thursday that he would launch an independent bid for the open Senate seat in Florida, after polls showed him sliding from party favorite to underdog in the Republican primary contest against Rubio.
Rubio, former Florida House speaker, told "Fox News Sunday" that Crist's departure from the party should come as no surprise.
"One of the things that's missing in politics today is people that will run on a platform and then go to Washington, D.C., and actually carry it out," he said. "And I think with Charlie Crist, we don't know what that platform is and we never will. You are never going to be able to hold him accountable to anything, because his opinions are going to change based upon what the polling tells him or his political convenience tells him."
Crist, though, said on NBC's "Meet the Press" that he made the decision to leave the GOP -- just one month after pledging to stay in the party -- after "a lot of listening on my part."
He said the "primary" section of the Republican Party had rejected him and that Florida residents encouraged him to run as an independent. Asked whether he planned to caucus with Senate Democrats or Republicans should he win, Crist would not answer.
"I'll caucus with the people of Florida," he said. "When I'm an independent, I'm going to do what I think is in the best interest of my people."
He described Rubio as a product of the "hard right."
But Rubio, on "Fox News Sunday," fended off suggestions that he was actually tailoring his message toward moderate voters since Crist's departure. Rubio has criticized the recently passed law in Arizona making illegal immigration a state crime and called for plans for expanded offshore drilling to be put on hold following the oil spill disaster in the Gulf of Mexico.
Rubio on Sunday called his overall philosophy both "mainstream" and "conservative."
"Conservative thought is the mainstream position in America," he said. "What is not mainstream in America is the belief that we should spend money that we don't have."