Romney donors start tapping out as race drags on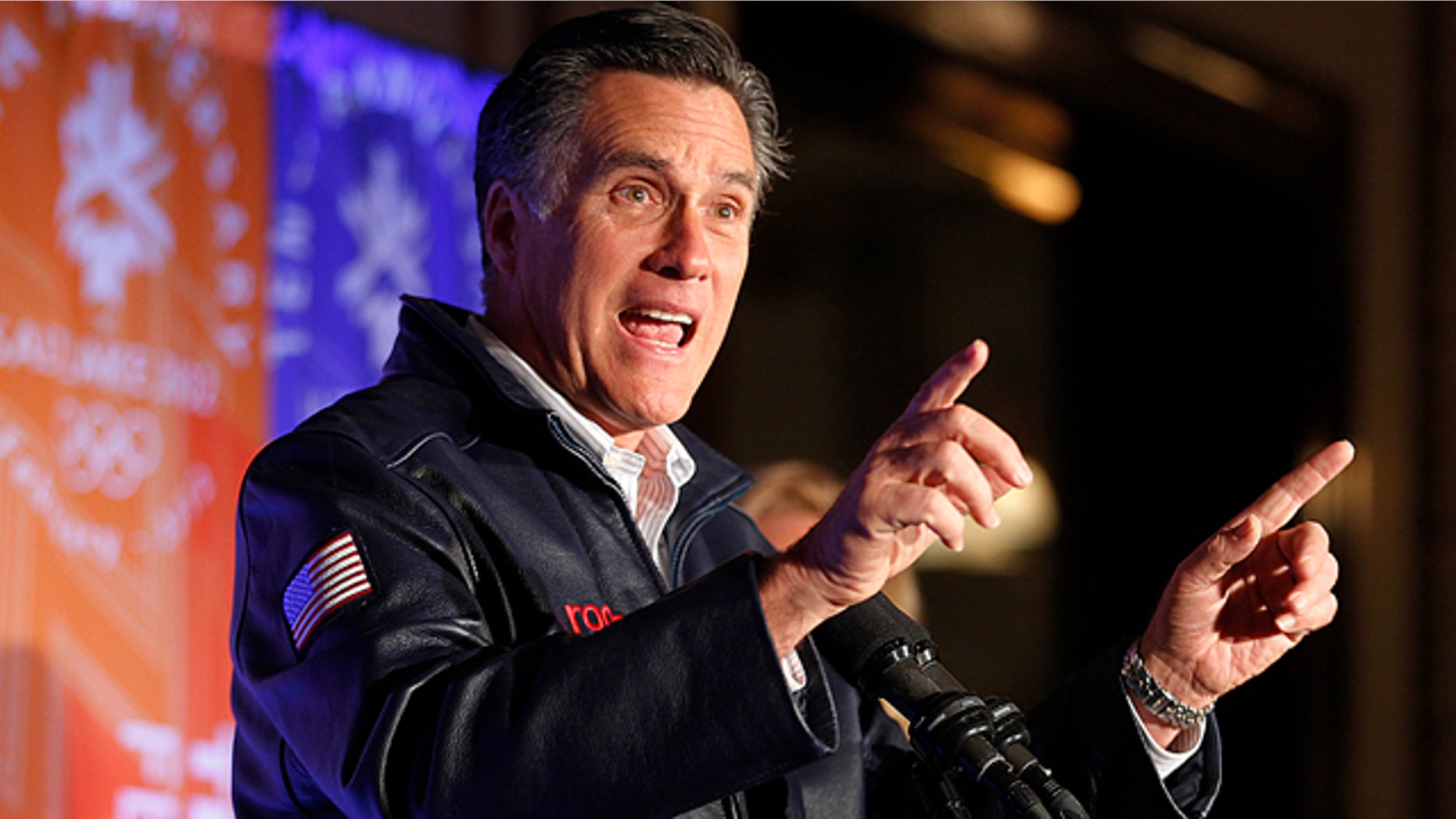 BOSTON – Republican presidential candidate Mitt Romney is drawing a disproportionately high amount of campaign funds from people who have given him the legal maximum, weakening his ability to raise money from such proven donors as the GOP nomination fight drags on.
Far more than his three rivals, Romney has tapped these large donors to build his campaign fund. To date, about two-thirds of his money has come from donors who have given him $2,500, the legal limit for a primary campaign, according to the Campaign Finance Institute, a nonpartisan research organization.
By contrast, about 18 percent of Rick Santorum's money has come from those who have maxed out. For Newt Gingrich, the comparable figure is 16 percent; for Rep. Ron Paul, 11 percent.
Despite the growing role of outside fundraising groups called super PACs, which have been spending millions of dollars on advertising to boost candidates, the ability of candidates themselves to raise money remains crucial because the political action committees are barred from paying such campaign costs as salary and travel.
The disparity in tapping individual donors presents an opening for Romney's competitors as the campaign winds toward a crucial pair of primaries next week in Michigan and Arizona and Super Tuesday on March 6. As they seek donations, the others are better positioned to ask for more money from people who have given before but haven't hit the limit.
The major Republican candidates raised a total of $164.5 million from individual donors through Jan. 31, compared with $238 million for the Republican field at the same point in the 2008 presidential campaign, according to data compiled by the Campaign Finance Institute.
Romney is the clear leader. The $62.8 million he raised by the end of January from individual donors topped that of his three opponents combined, according to the Campaign Finance Institute.
But he is pulling in a larger percentage of his money from large donors than any major presidential candidate dating back to 2000, said Michael Malbin, executive director of the Campaign Finance Institute.
The unsuccessful 2008 campaign of Hillary Clinton faced a similar situation.
The Romney campaign said it has ample room to expand its base of donors. Nearly 38,000 donations have come in under $250, a campaign aide said Tuesday, while about 4,000 donors have reached the $2,500 cap.
Click here to read more on this story from The Wall Street Journal.