Romney Campaign Announces 'Juntos Con Romney' Leadership Team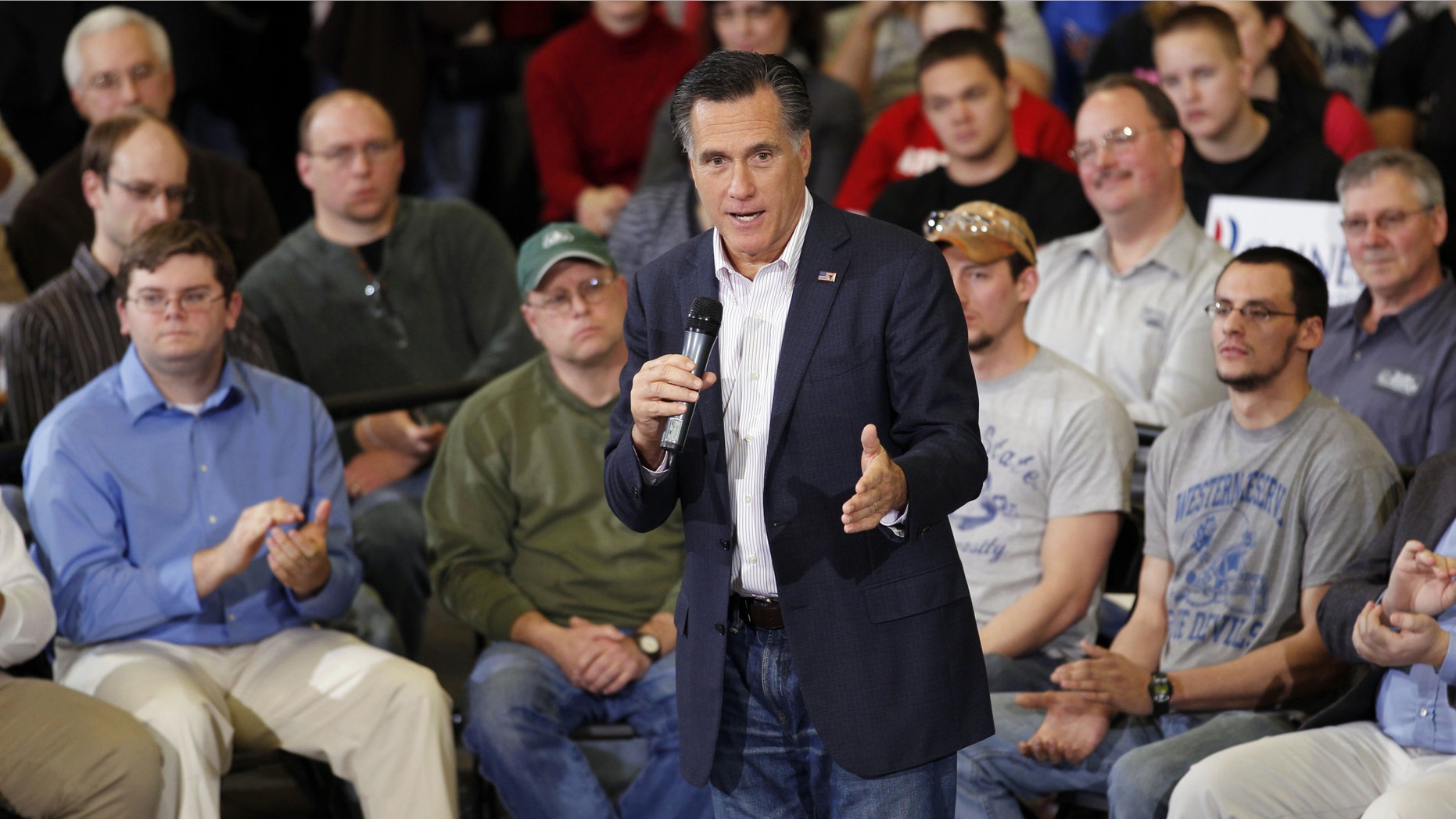 GOP presidential candidate Mitt Romney announced Tuesday his newly formed Hispanic Steering Committee, "Juntos Con Romney."
The group, which is led by former Secretary of Commerce Carlos Gutierrez, former Attorney General of Puerto Rico José Fuentes and former Administrator of the Small Business Administration Hector Barreto, is Romney's effort to appeal to Latino voters and guide his campaign on issues important to the community.
"The Hispanic community has been especially hard-hit by President Obama's policies," said Gutierrez in a press release. "Instead of spurring economic growth and creating jobs, President Obama has only expanded government and hurt job creation. We need a leader who will bring back jobs, help small businesses, and ensure that the American Dream remains for future generations."
Romney's outreach announcement came on the same day that his campaign released a web ad aimed at Latinos and made a campaign stop in Texas, where he tried to appeal to Latino voters by highlighting Obama's economic failures.
"Did you know that the rate of unemployment among Hispanic Americans rose last month to 11 percent? And that the people in this country that are poor, living in poverty, one out of three are Hispanic American?" Romney said, speaking at Southwest Office Systems, a Hispanic-owned business, according to the Washington Post.
"And among young Hispanic Americans the poverty rate is 30 percent? And Hispanic Americans in . . .large measure have looked to entrepreneurs and innovators and small business to get going, but this has been such an . . . anti-small business, hostile to small business environment that it's been harder for those businesses to open up their doors and to hire more people."
The Obama campaign was quick to respond to Romney's attacks, citing his administration's economic successes - including the U.S. economy adding 4.3 million private sector jobs in the last 27 months and unemployment among Hispanic Americans dropping nearly two percentage points during the same time.
"Hispanics stand to lose the most from Romney's insistence on the same failed economic policies that created the economic crisis, including his plans to give massive tax breaks to millionaires and billionaires, allow Wall Street write its own rules again, and let foreclosures 'hit the bottom,'" said Gabriela Domenzain, a spokesperson for the Obama campaign.
Despite Romney's strong words and the backing of prominent Latino politicians, including New Mexico Gov. Susana Martinez and Florida Sen. Marco Rubio, the former Massachusetts governor still lags well behind in the polls among Hispanic voters.
According to a recent poll conducted by the Wall Street Journal and other news organizations, 61 percent of Latinos support President Obama, while only 27 percent support Romney. Obama also has a higher approval rating among Latinos than he does among all Americans.
Thirty-five percent of Latinos have a negative view of Romney, compared with 23 percent for Obama.
"Romney's fundamental problem is that he focused too much of immigration in the primaries," said Allert Brown-Gort, the Associate Director of the Institute for Latino Studies at the University of Notre Dame.
Romney's latest push comes after months of heated battles with other GOP candidates in which he was criticized heavily for his staunch stance of immigration. The GOP candidate has in the past denounced the DREAM Act, suggested undocumented immigrants "self-deport" and attacked rivals for what he viewed as soft stances on immigration.
Even with his strong polling numbers, Obama is still pushing to grab more of the Hispanic vote with his Latinos for Obama campaign. The campaign's most recent ad highlights Obama's healthcare reform, while other ads counter Romney's attacks by hyping the president's record on job creation and the economy.
"President Obama is focused on restoring basic economic security to Latinos and all Americans," the Obama campaign website said. "He understands that too many Latino families have been hurt by a decade of unemployment and declining wages, and he's fought for policies that give everyone a fair shot and the opportunity to succeed."
The Latino vote is expected to play a large role in determining who will win November's presidential election, especially in states such as Florida, New Mexico and Nevada. At least 12.2 million Hispanics are expected to vote in November, a 26 percent increase from 2008, when Obama garnered 67 percent of the Latino vote.
Follow Andrew O'Reilly on Twitter: @aoreilly84
Follow us on twitter.com/foxnewslatino
Like us at facebook.com/foxnewslatino