Romney Camp Distances Itself from Congressman's Hardline Immigration Views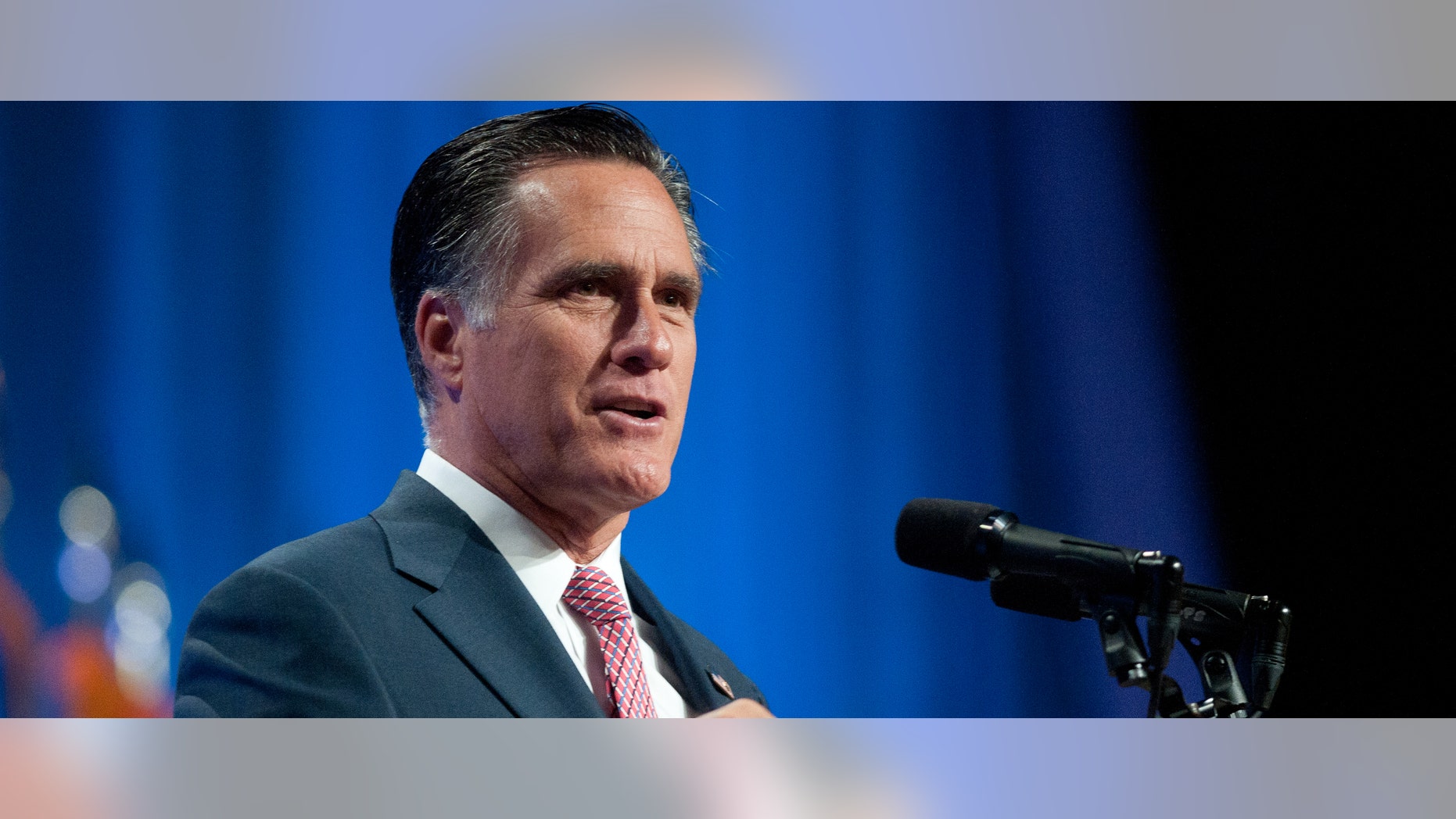 The Romney campaign attempted to put distance on Wednesday between the Republican presidential candidate's approach to immigration and that of U.S. Rep. Steve King, a conservative firebrand whom he endorsed for re-election last week.
"As with any other presidential candidate, Democrat or Republican, Governor Romney does not agree with everyone on every issue," said a campaign statement, attributed to Sharon J. Castillo, advisor for the Romney campaign. The statement noted that "As president, Mitt Romney will deal with this issue in a civil and resolute manner."
King, an Iowa Republican who is running for reelection against Democrat Christine Vilsack, has been as controversial a figure on immigration matters as Arizona's Sheriff Joe Arpaio and Gov. Jan Brewer.
Even more than his push for tough immigration enforcement, however, it is his unvarnished rhetoric that has made the congressman a lightning rod.
King, the vice chairman of the House immigration subcommittee, elicited outcries from immigration advocates and Latino civil rights groups earlier this year after he drew parallels between attracting the best from around the world to emigrate here, and picking the best dog out of a litter.
He also came under fire for likening illegal immigration to a "slow-motion terrorist attack" and a "slow-motion holocaust," and calling for an electrified fence along the Mexican border, saying "we do this with livestock all the time."
In his endorsement of King during a campaign event Friday in the congressman's district, Romney said "I'm looking here at Steve King. He needs to be your Congressman again. I want him as my partner in Washington!"
Locked in a battle over Latino votes, pro-Obama supporters and campaign officials immediately seized on the endorsement, which came just one day after the conclusion of the Democratic National Convention, which portrayed the Republican Party as anti-immigrant and hostile to Latinos.
The Democratic National Committee jumped on the Romney-King endorsement with a Web video Saturday that concluded in bold letters: "Mitt Romney & Steve King. Partners in extremism."
On Wednesday, shortly after the Romney campaign put out its statement regarding Steve King, the Obama campaign hurled out its own.
The statement, attributed to Congressional Hispanic Caucus Chairman Charles Gonzalez, D-Tex., said: "By endorsing Rep. Steve King, Mitt Romney has once again shown his allegiance to extreme immigration advocates and indicated the type of policies his administration would pursue."
"Whether it was comparing immigrants to dogs or proposing an electrified fence along the border, Rep. King and others with similar views have prevented a civil and productive discussion from moving towards serious, bipartisan solutions regarding one of our nation's most pressing issues," Gonzalez said.
Many in the Republican Party have expressed concern that the tough-sounding tone of discussions on immigration during the GOP primary deepened the alienation many Latinos have felt from Republicans.
Mitt Romney, in particular, was criticized by moderate Republicans and those who favor liberal immigration policies for taking positions on immigration that were far stricter than those of the other GOP candidates.
He said the U.S. government was wrong to fight states like Arizona that pass their own immigration laws, he wants measures in Congress to make English the official language of government business, and he has given some of the most hardline immigration activists – such as Arpaio and Kansas Secretary of State Kris Kobach -- roles in his presidential campaign.
After the primary, Romney appeared to try to soften his tone on immigration, saying that he'd support giving undocumented immigrants who were brought as children a path to legalization if they were willing to serve in the military.
The Republican National Convention, held at the end of August in Tampa, Fla., highlighted his campaign's plan to soften Latino voter views of Romney as hostile or indifferent to immigrants, particularly Latinos. The convention featured Latino political leaders in unprecedented primetime speaking roles.
The Democratic National Convention, held a week later in Charlotte, N.C., also featured many Latino speakers, and a record number – nearly 800 – Latino delegates.
In Wednesday's statement, which made no direct reference to King, Romney campaign advisor Castillo said: "When it comes to immigration, Governor Romney has been clear that he will work with leaders of both parties to reach a long-term solution for the broken immigration system that has failed so many – from the children of illegal immigrants who are here through no fault of their own to those patiently waiting in line to come to America legally."
"His plan includes bringing families together, a military path to legal permanent residence and eventually citizenship for those brought here illegally as children, green cards for every eligible student who acquires an advanced degree, and a temporary worker program that benefits both workers and employers."
King has made clear that he opposes nearly all proposals for offering undocumented immigrants a pathway to legalization, noting that to do so would be to grant amnesty, or reward lawbreakers.
Efforts to get a comment from King or his staff were unsuccessful. But in past interviews with Fox News Latino, King has said he is not anti-immigrant and not hostile to Latinos. He says he opposes illegal immigration and that his controversial comments are inspired by a commitment to "the rule of law."
A statement by Gonzalez, the Texas Democrat, said: "As long as Mitt Romney aligns himself with extreme anti-immigrant policies and advocates, he will not only continue to advocate for misguided and divisive policies, but he will also continue to alienate the Hispanic community."