Romer Leaves White House Amid Listless Economic Recovery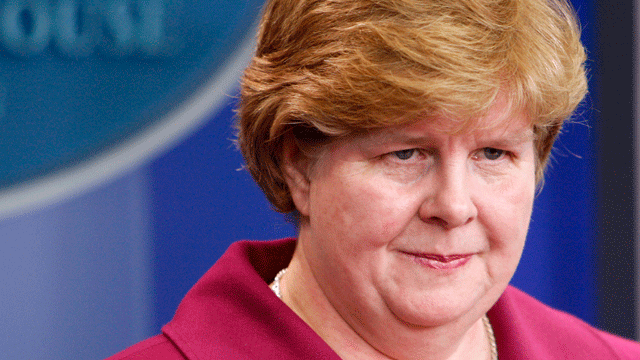 Christina Romer, President Obama's top economic adviser, is departing the White House as the economy remains stuck in an anemic and nearly jobless recovery and critics question her stewardship of a touted but as-yet unrealized economic revival.
Unemployment numbers for July, released by the Department of Labor on Friday, showed an abysmal job situation, leaving the unemployment rate at 9.5 percent but with a loss of 131,000 jobs -- mainly temporary census workers.
On top of that, the Labor Department revised June numbers to show an increase of private-sector job gains of only 31,000, not the 83,000 first calculated last month. In addition to the weak job outlook, foreclosures are still on track for record-breaking totals for the year, the number of Americans on food stamps rose to an historic high of 40.8 million in May and quarterly domestic growth was halved from the fourth quarter of 2009 to the second quarter of 2010.
Romer, head of the president's Council of Economic Advisers and the administration official who touted no more than 8 percent if stimulus is passed, published a blog Friday highlighting the jobs report.
"We have made substantial progress from the days when employment was declining by 750,000 a month," Romer wrote on her blog. "But, today's employment report emphasizes just how important the additional jobs measures before Congress are."
Romer's departure follows that by budget director Peter Orszag, in what may potentially indicate a larger house-cleaning to come in the president's economic team.
But Romer, who will return to her position as an economics professor at the University of California, Berkeley, says her departure was long planned and driven by her desire to return to California where her son will be starting high school.
Republicans might applaud her commitment to family. Warning of looming tax increases and reminding voters that Romer's prediction of an 8 percent unemployment ceiling was wildly off the mark, the GOP responded predictably Friday to the lagging job numbers.
"Welcome to the reality of President Obama's broken promises, out-of-control spending sprees, and failing 'stimulus' policies," House Minority Leader John Boehner, R-Ohio, said in a written statement. "After another disappointing jobs report and the resignation of one of the chief architects of the trillion-dollar 'stimulus,' it's time for President Obama to listen to the American people and face up to the fact that his 'stimulus' policies aren't working."
Rep. Dave Camp, R-Mich., the ranking member on the House Ways and Means Committee, warned that looming tax increases -- the result of not renewing Bush-era cuts -- will kill more jobs.
He also noted that the nation's unemployment rate is at its 15th consecutive month above 9 percent and "is 2.3 percentage points higher than President Obama's economic team predicted it would be with their $1 trillion stimulus bill."
But Democrats and administration officials did their best to put a positive spin on the report, focusing on the 630,000 private jobs created in the past year and comparing that to the hundreds of thousands of jobs lost in the final months of the Bush administration.
House Speaker Nancy Pelosi said the jobs report shows "a sharp turnaround from the 700,000 jobs per month lost under President Bush -- despite congressional Republicans fighting against the economic recovery every step of the way."
Labor Secretary Hilda Solis claimed that Obama's stimulus package has saved or created more than 2.5 million American jobs.
"At the end of 2008, the economy was shrinking at a rate of 6.8 percent - a freefall that risked turning a recession into a depression," she said. "But because of the strong and immediate action President Obama and Congress took, that didn't happen. Instead, last week, we learned that our economy now has grown for four consecutive quarters. Economic growth is a prerequisite for job growth."
But economists say the at least 200,000 new jobs must be added each month just to keep up with population growth. Martin Regalia, the chief economist for the U.S. Chamber of Commerce, seized on the report as evidence that President Obama's policies have failed.
"Policies that have increased taxes, increased regulation and increased uncertainty have clearly not been a prescription for returning America to work," he said in a written statement.
The president, touring a sign factory in Washington, called the last seven months the "most robust" in manufacturing growth in over a decade and urged patience.
"We also know from studying the lessons of past recessions that climbing out of any recession, much less a hole as deep as this one, takes some time. The road to recovery doesn't follow a straight line. Some sectors bounce back faster than others. So what we need to do is keep pushing forward. We can't go backwards," he said.