Rhode Island mayor fires adviser over bankruptcy suggestion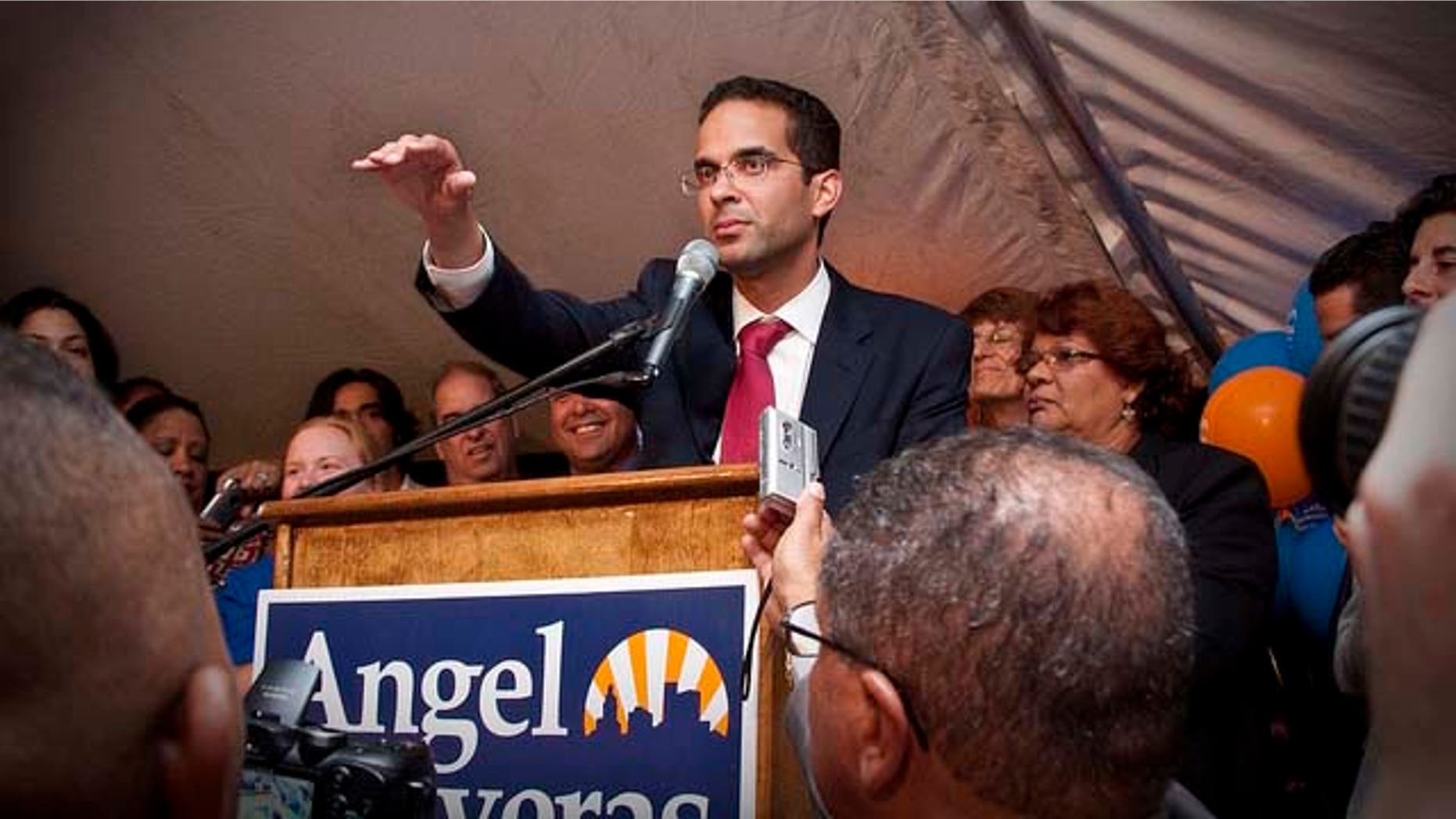 An adviser to financially-strapped Providence, R.I., has been fired for his candor about the likelihood of the city going into bankruptcy.
Robert G. Flanders Jr. has been told by Mayor Angel Taveras, a Democrat, that his services and those of his law firm, Hinckley, Allen and Synder, are no longer needed.
The mayor's move last week follows Flanders' recent comments about potential bankruptcy for Providence -- considering the financial drain the city faces in having to pay out pension benefits, with no compromise in sight.
"I don't see how they can get out of it without going" into bankruptcy, Flanders told Bloomberg News in March.
Taveras called the comment "unacceptable."
"Because of the harm his comments have done, effective today the city of Providence has severed its relationship with Judge Flanders," he also said in a written statement.
Flanders is a former state Supreme Court justice who in August put the small Rhode Island town of Central Falls under court protection.
He did not return a call to comment for this story.
Flanders has said his comments were to suggest Taveras will have a difficult time getting enough concessions from retirees and others before the city, Rhode Island's largest and the state capital, runs out of cash -- not, Flanders said, that bankruptcy is unavoidable.
"The mayor disagreed with the comments I made about the situation, in terms of the difficulty in obtaining voluntary concessions in time to avoid the necessity for a Chapter 9 filing," Flanders told Bloomberg. "It's his prerogative to work with counsel he wants to work with."
He also said that that putting Central Falls  -- with roughly 18,000 residents  -- under Chapter 9 provided "a tremendous tool" to balance the municipal budget.
Said Taveras: "We are taking every measure to resolve Providence's fiscal crisis. We can avoid bankruptcy and will only consider such action as an absolute last resort."
He has put pressure on Brown University, in Providence, and other nonprofit organizations to make voluntary payments in lieu of taxes to help close a deficit of at least $20 million.
Gov. Lincoln Chafee, an independent, is pressing the Democratic-controlled state legislature for action on measures to curb municipal pension costs, one of the reasons Central Falls was pushed into insolvency.
Hinckley Allen & Snyder, based in Providence, began advising the city in October, Flanders said. He spoke to the City Council earlier this year about the Chapter 9 process, concluding the work he was asked to do, he said.
Flanders has also suggested that as many as 20 cities a year may head to court.