Republicans Not Holding Their Breath Over Obama Jobs Speech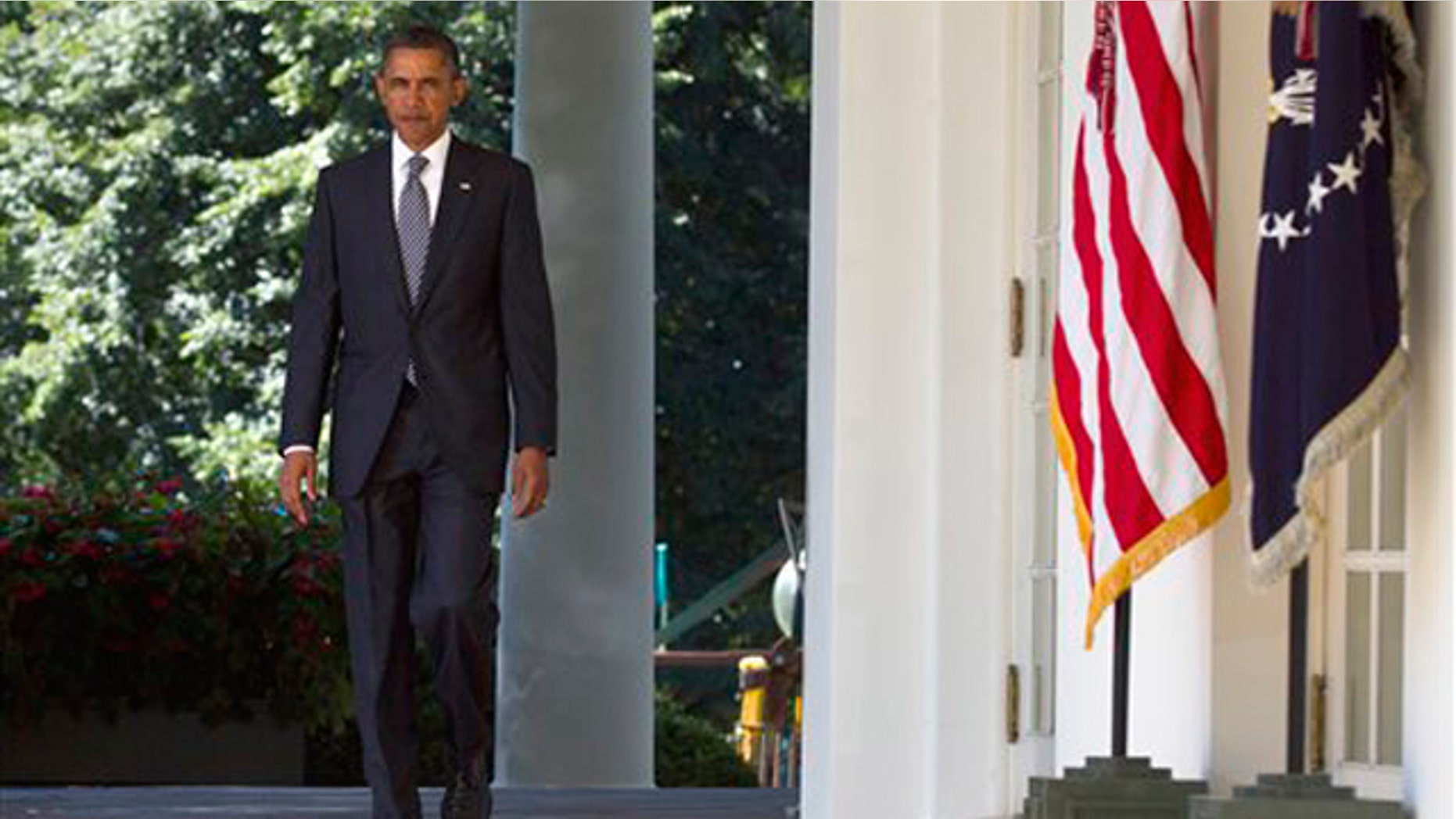 Republicans said Sunday they're not holding out hope for President Obama's upcoming jobs speech, saying the ideas they've heard so far do not represent the kind of growth plan the economy needs.
The criticism comes ahead of Obama's Thursday address before a Joint Session of Congress. Though aides caution that the speech will not be the "be-all and end-all" prescription for the economy, pressure is on the president to produce a bold plan -- particularly after a new Labor Department report showed zero net jobs were created in August.
Tea Party-aligned Sen. Jim DeMint, R-S.C., said bluntly that he's "tired of speeches." Running through several proposals that could make an appearance in the president's speech, DeMint said the ideas Obama has are not the proposals the private sector needs.
"The things that have been leaking out of the White House, none of them are like what I've been hearing from businesses all over the country. You know, extending unemployment, cutting payroll taxes, offering tax credits when you hire someone, I haven't heard one business say things like this," DeMint said on ABC's "This Week."
"What they want is some certainty. They want the regulators off their back. They want the National Labor Relations Board to stop pushing the union agenda and try to help companies that create jobs," he continued. "So I don't think the president is going to come out with things that are really going to create jobs. I'm afraid it's just pandering to his base."
Speaking on "Fox News Sunday," former Vice President Dick Cheney also said Obama is responsible for far too much regulation on the private sector to make him hopeful about the upcoming address.
"I don't think it'll get the job done," Cheney said.
Obama, though, has pledged to scrutinize federal regulations and on Friday shocked environmentalists by suspending an anti-smog rule that some warned would be harmful to business.
It's unclear how much the president will address regulation in his jobs speech. Comments by aides and the president himself indicate it will center in part on tax relief and infrastructure spending -- though the White House insists the plan will be paid for.
Teamsters President Jimmy Hoffa on Sunday urged the president to go big.
"Labor wants a bold program that's going to rebuild America," he said on CNN's "State of the Union." "We have to look what happened with Irene. Look, we have to rebuild our roads, you know, basically our dams, our highways, everything has got to be redone."
Hoffa also said the kind of tax breaks DeMint dismissed -- like credits to businesses for new hires -- could help a great deal.
"Another faction of what he should be doing is putting in some type of a tax incentive to get them to spend money to get off the sidelines, get into the game and start spending some of that money here in America and put America back to work," Hoffa said.
The August employment report showed the jobless rate stuck at 9.1 percent.
Despite the skepticism on the GOP side, Republican leaders are urging the president to work with them to spur hiring. House Speaker John Boehner said Friday that job growth is hampered by the "triple threat" of taxes, failed stimulus and regulations.
"I'm hopeful the White House will take this opportunity to work with us to end the uncertainty," he said.