Republican Rep Urges House to Sever U.N. Aid if Palestinian Statehood Vote Passes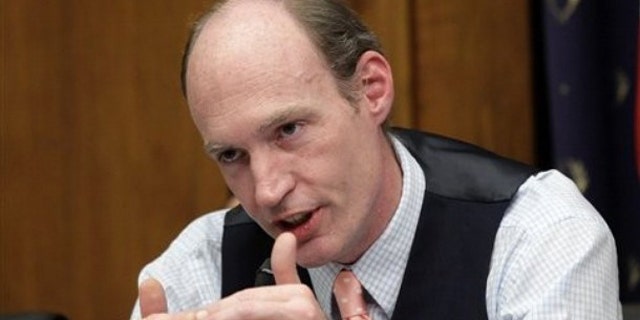 NEWYou can now listen to Fox News articles!
A Republican congressman says he wants the House to cut off U.S. aid to the top office at the United Nations if the international organization votes in favor of Palestinian statehood this fall.
Rep. Thaddeus McCotter, R-Mich., plans to introduce a resolution that would call for the funding cutoff to the "bloated" U.N. Secretariat in New York City -- the office headed by Secretary-General Ban Ki-moon.
The threat comes amid a heated debate over the possibility of the U.N. General Assembly voting to approve statehood. As the Obama administration tries to restart the Middle East peace talks, President Obama has come out against the possible U.N. action. Though he has angered Israel supporters by calling for a return to the pre-1967 borders, with land swaps, the president also argues that Palestinian statehood must be achieved through negotiations -- not decided by the U.N.
"Recognizing 'statehood' does not mean U.N. membership, but it would nonetheless be a major Palestinian success," McCotter said. "A resolution recognizing a Palestinian 'state' could also declare its boundary to be the 1967 borders (in actuality, merely the 1949 armistice lines), with or without President Obama's caveat about 'agreed upon swaps' of land."
McCotter's resolution calls for punishment to the U.N. Secretariat, but would not affect funding for U.N. affiliates like the World Health Organization and the International Atomic Energy Agency, according to his office.
The U.S. is the largest single contributor to the United Nations. The U.S. paid up more than $6.3 billion in 2009, the last year for which data was available.
Meanwhile, the White House announced Tuesday that President Obama would support the secretary-general in his run for a second term. The White House called the U.N. "an imperfect, but indispensible institution" and said the secretary-general has made "important reforms."