Rahm Emanuel Faces Off Against Latino Candidates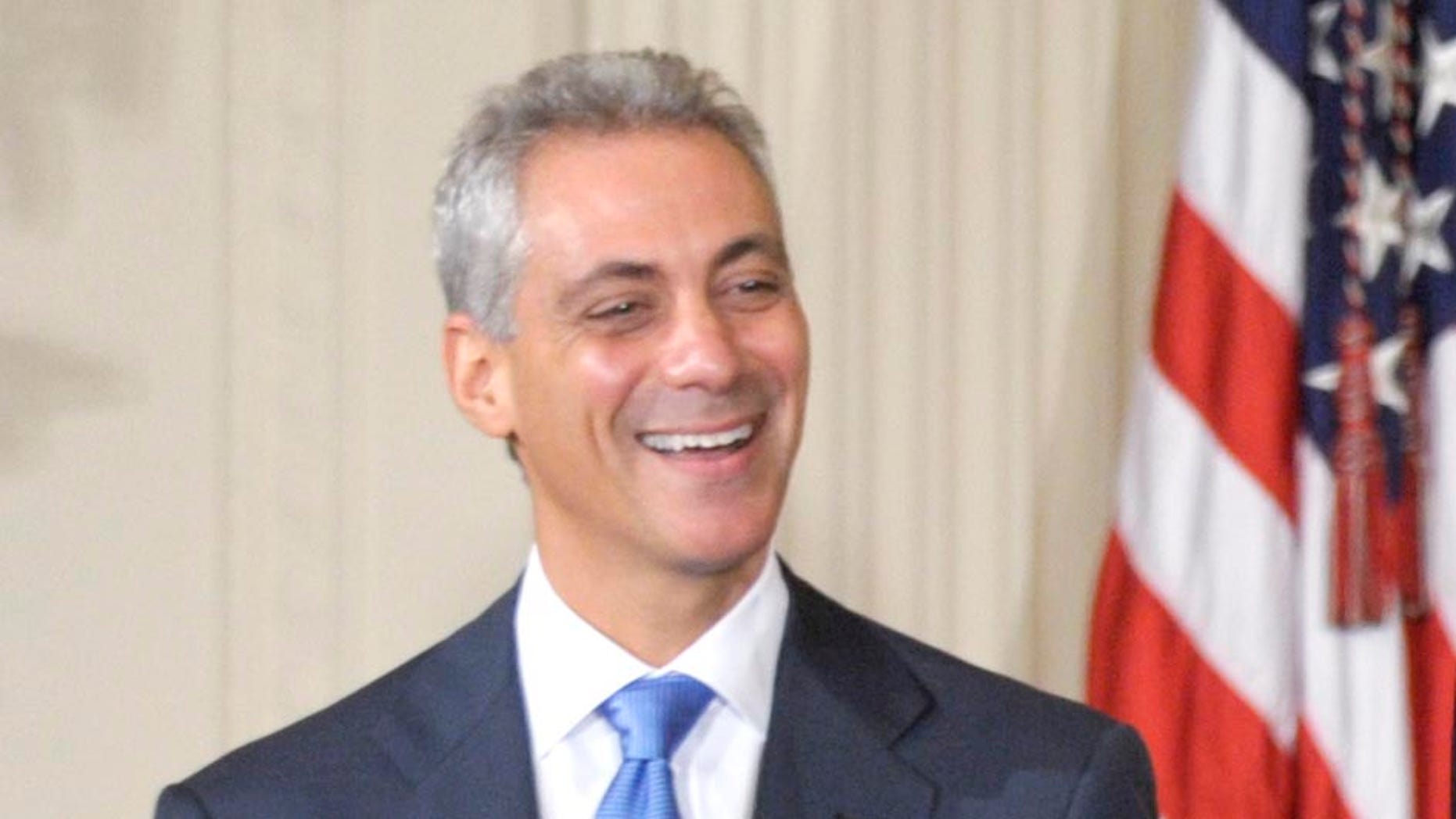 Facing off against two Latino opponents, Rahm Emanuel, began campaigning for mayor of Chicago with a visit to the Latino neighborhood of Pilsen. Emanuel, who resigned Friday as head of President Barack Obama's Cabinet, is trying to garner Latino support as he faces off against a slew of contenders including the city clerk Miguel del Valle and the President of the City Colleges of Chicago Gery Chico.
Both candidates have strong support in the Latino communities of Chicago.
Chico and other candidates have questioned the legality of Emanuel's candidacy, expressing doubts of whether he has even visited the city let alone lived in Chicago since he first worked in the White House twenty months ago.
Emanuel also was asked to clear up his role as an emissary from Obama in 2008, in discussions on who would succeed in the Illinois Senate seat of the then future president of the United States.
An investigation into possible corruption and attempt to sell that seat ended the political career of former Democratic Gov. Rod Blagojevich.
"If Rahm Emanuel wants to run for mayor of Chicago, he should clarify the details of their involvement in the negotiations on the seat. Chicago residents deserve to know the truth," said Chico.
Emanuel's candidacy was not welcomed by some sectors of the Latino community in Chicago, where according to Alderman Ricardo Muñoz (D-22), he is going to form an opposition front against the former congressman.
"We are going to communicate that he is not welcome, because (as Obama's chief of staff) he was an obstacle to immigration reform," Muñoz said.
Translated by Fox News Latino from EFE. To further read this article in Spanish click here.