Project Veritas founder claims Trump asked him to seek out Obama's college records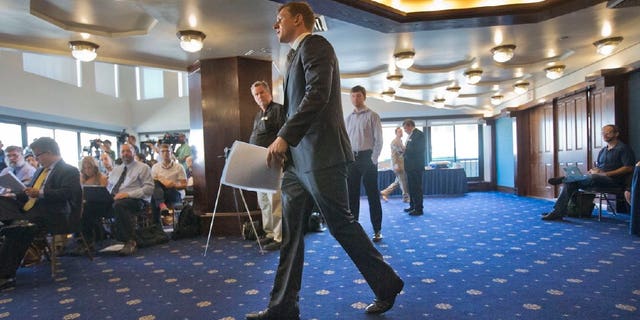 NEWYou can now listen to Fox News articles!
Project Veritas founder James O'Keefe claims President Trump asked him if he could "get inside" Columbia University and retrieve college records of former President Barack Obama, according to a report Friday.
Trump approached O'Keefe seeking the help of Project Veritas, a conservative group that attempts to expose media bias, to obtain Obama's college records to see if Obama claimed he was a foreign student at any point, according to a passage from O'Keefe's upcoming book obtained by CNN.
O'Keefe alleged that Trump "suspected Obama had presented himself as a foreign student on application materials to ease his way into New York's Columbia University, maybe even Harvard too, and perhaps picked up a few scholarships along the way."
"Nobody else can get this information," O'Keefe says in a passage, quoting Trump. "Do you think you could get inside Columbia?"
Read more at WashingtonExaminer.com