Pompeo to meet North Korean counterpart in New York Thursday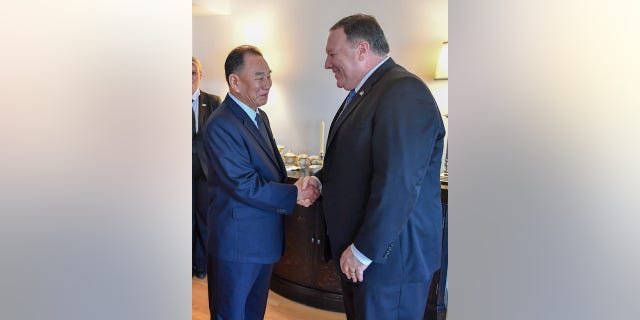 WASHINGTON – Secretary of State Mike Pompeo will be traveling to New York on Thursday to meet with his North Korean counterpart, Kim Yong Chol.
The State Department says the top U.S. envoy for North Korea, Stephen Biegun, will join Pompeo and Kim to discuss efforts toward what it calls "achieving the final, fully verified denuclearization" of North Korea.
Over the weekend, North Korea criticized the U.S. for its continued support of sanctions and hinted it may resume nuclear development. Pyongyang accused Washington of derailing commitments made by North Korean leader Kim Jong Un and President Donald Trump at their June summit in Singapore.
The State Department says Pompeo and Kim will discuss "all four pillars of the Singapore Summit joint statement," including denuclearization.